Over the years, I've bought more than a dozen OCBDs from Brooks Brothers and gave Mercer a crack. I would've tried J. Press, but their stock shirts are tents on me and they don't do made-to-measure OCBDs. Until now, no OCBD has completely satisfied me.
So, I decided to give Brooks Brothers' made-to-measure program another try--but this time, I implemented some modifications to the classic format.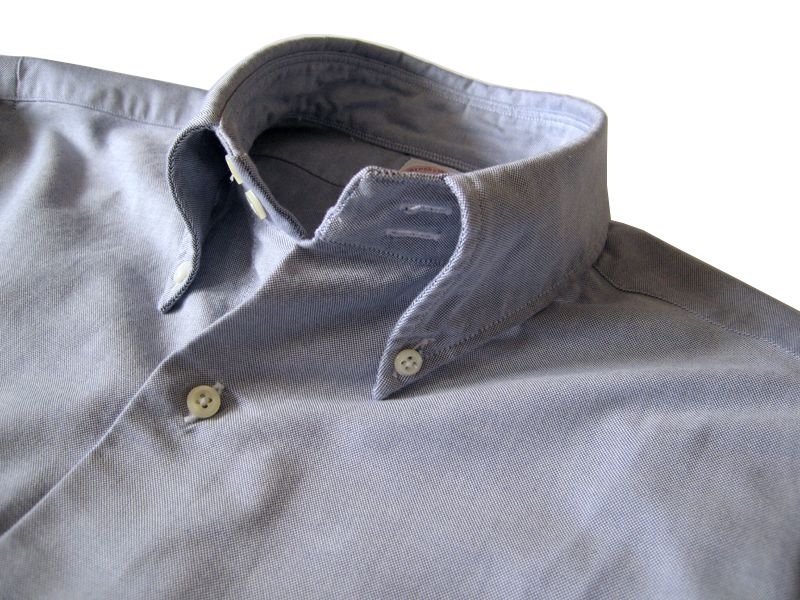 To make the collar higher and improve the collar roll, I had them implement a two-button collar. The old, single-button collar tended to flatten on my neck; this one stays up and looks better with a jacket. In the interest of making the shirt dressier, I also replaced the standard placket with a French placket (or 'no placket', if you prefer).
I've never liked the way a rounded barrel cuff looks poking out of a jacket sleeve, so I got rid of the standard OCBD cuff and added a two-button mitered cuff.
I also eliminated the chest pocket and back pleats. The final shirt is more usable to me. Worn by itself, it looks dressier. It also looks better with a jacket and tie since the collar stands up better and there is more space for a tie knot. Yet, it works just as well as the original when worn casually with jeans, and it's just as durable.
Thoughts? Have I created something that shouldn't be?