I have a pair of sand colored suede bucks that are 4+ years old. The other day I spilled liquid car wax on them. I wiped off the excess, then let it dry and used an eraser and stiff nylon brush. But the best I could do was this.
The spotting was bad enough that I wasn't sure I would wear them for anything other than yard work so I was willing to experiment. I went to my local shoe repair guy and he suggested Lincoln E_Z cleaner and a brass wire brush.
His instructions were to 1) simply put some full strength in a bowl 2) dip the brush 3) wash/rub all over the entire surface of both shoes 4) wipe off excess moisture 5) let air dry.
It probably took me 5-7 minutes to do everything.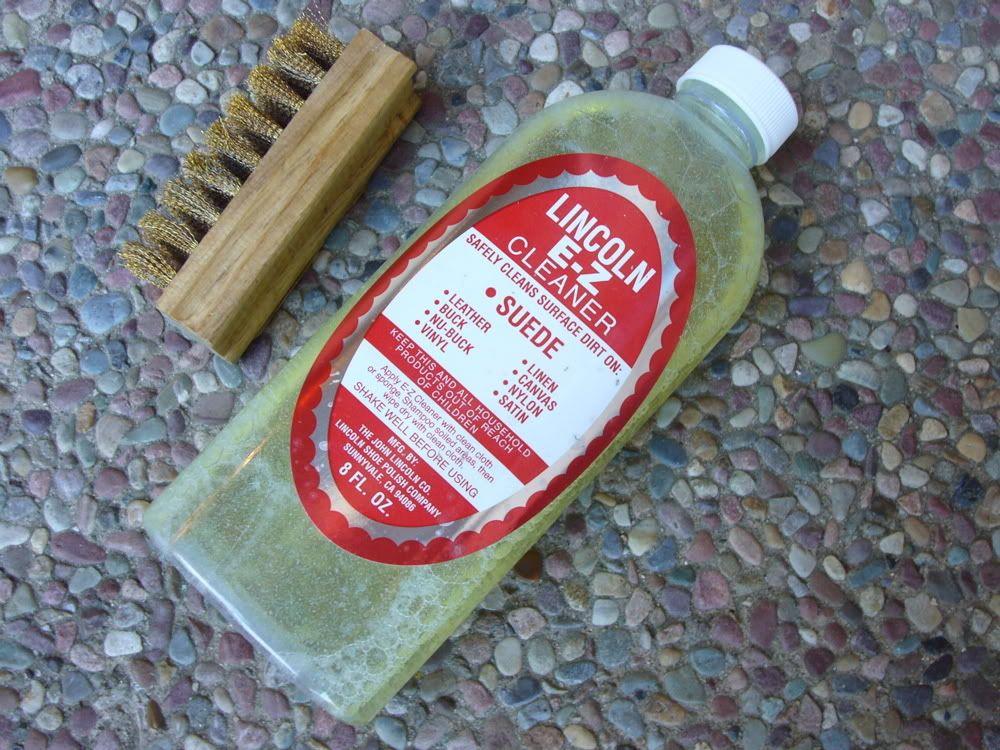 The shoes were dry by this morning. I then took the dry brass wire brush and gave them a little brushing. Here are the results. I was delighted.
If anyone has any nice suede shoes that are in the back of the closet because of spots or stains, I would recommend giving this a try. The wire brushing also raised the suede finish and makes it a bit more fuzzy, almost like new.
BTW, when the shoes were brand new, I used a silicon waterproofing spray on them. That may have helped this overall process. I will probably spray them again with silicon.