I'm getting rid of a few bags and briefcases that I have as I have too many. Prices shown include shipping to anywhere in the U.S., and google checkout is preferred (but paypal is also fine). Both bags below are NWOT. Jack Gomme Overnight Bag -
SOLD
Measures about 17" x 14" x 6". Jack Gomme is a nice little company based out of Paris I believe, and they make some decent bags and accessories. I got this on a whim, but have never used it. Despite the washed out photos below, the canvas fabric is a true black. Made in France.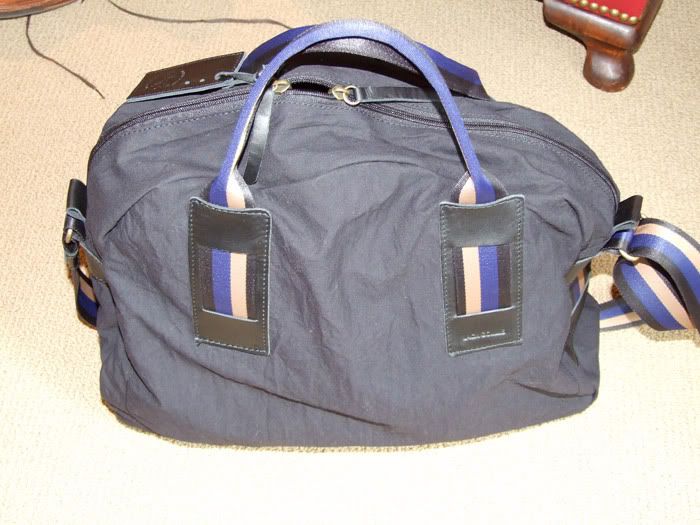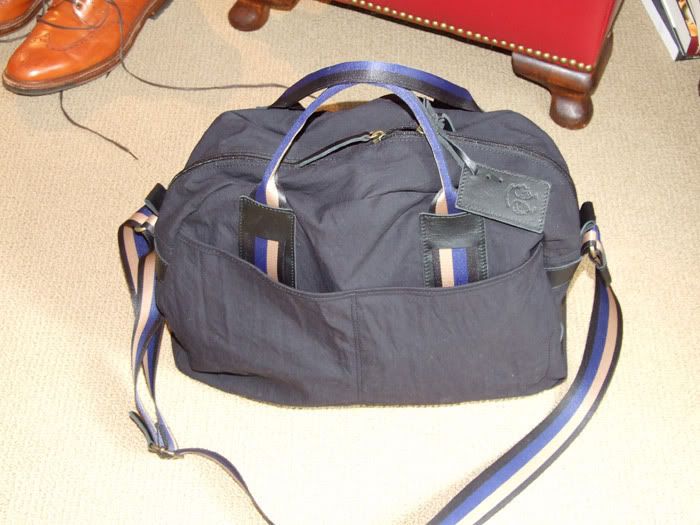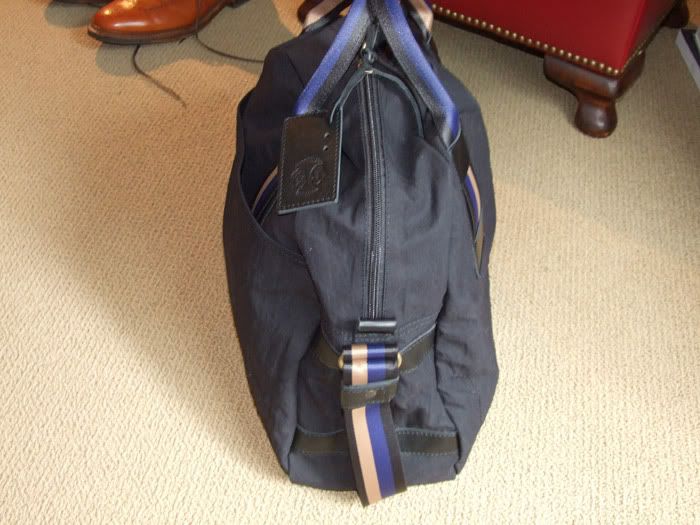 Engineered Garments/S2W8 Canoe Bag -
SOLD
Measures about 18" x 20" when lying flat with nothing inside it. It's made from a heavyweight sunforger canvas, with nice reinforced leather straps and brass hardware. I was going to use it as a gym bag to rotate between my others, but it turns out I need something much bigger. Made in the U.S.