Quote:
Originally Posted by
Fishball
I visited Japan last week, and went to Warmthcraft Tokyo have a look.
Here are some pics, with few shoes made by Japanese Cordovan, not bad at all.
The whole sheet of horse butt: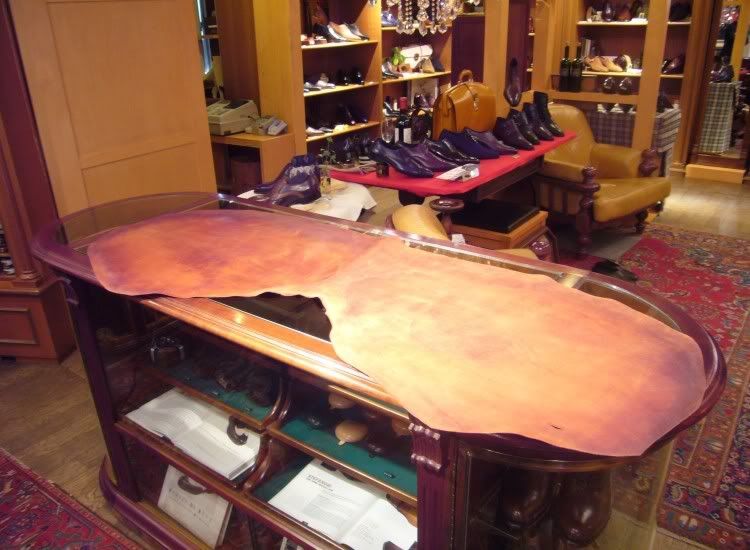 Let me preface that I knew nothing about shell cordovan until I joined this forum, but I would think that each sheet of cordovan from the rumps of the horse can be joined by a continuous tissue that goes over the spine - like this picture implies. My only question is if the bridging portion that does pass over the spine is of lower quality or of a lessened thickness? Thus you can use the whole rump, like in this photo, for something long like a belt, but it wouldn't have the same consistency that's suitable for shoes?
Also, Fishball, thanks for sharing all of this and providing fodder for such educational discussion!