Beautiful Jil Sander items for reasonably sized men for low low prices. What could be better.
First:
Cotton/Cashmere/Silk blend v-neck sweater. Extremely thin and light. Colour is deeper than in photos, a very lush shade. Neck is slightly wider than an average v-neck. Gorgeous material and colour. Too tight for me (195, 6,4), fits between a 50 and 52.
150 shipped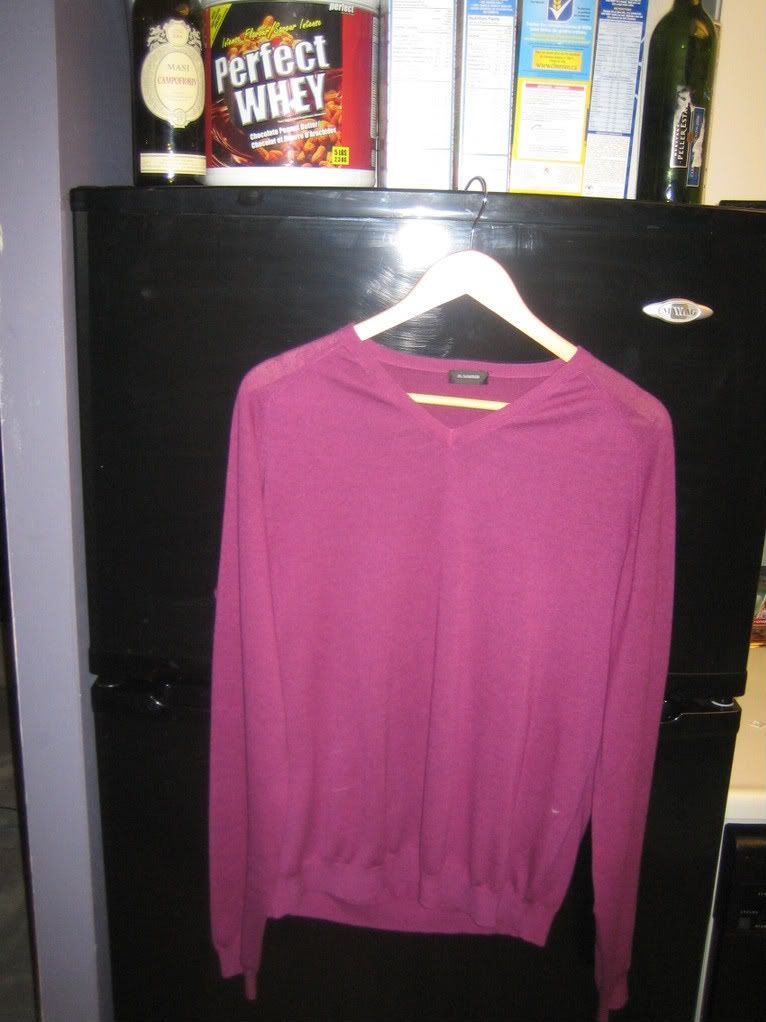 Second:
Jil Sander short jacket.
Cotton outer, poly lined inner. Beautiful construction, well shaped collar, buttons and riri zips. Jacket is suitable for spring/fall, or a warm winter. My favorite item I've bought all year, sadly, it's just too short to work with almost everything I have. Fit is a 52 jacket, chest is 44 to accommodate under layers.
Jacket is meant to be short, but I'm simply too long.
310 shipped
Fit: