1) Item is in the studio; ready to cut, stitch and ship
2) 110% Money Back Authenticity Guarantee, of course.
3) I Accept PayPal with Credit Card
4) I own a custom denim studio.
A great gift for the woman you love, something so unique, she's never had anything like it before.
And I have a
waiting list for men's jeans
. Denim from America, Italy and Japan available. Thanks. pm me your email address to get on.
See bottom of post for details.
6 available for the $99.95 price
.
I am advertising these in several fashion communities I live in.
(
Authentic, Super Future, Model Mayhem, etc.
)
Once they are gone at this price, they are gone.



larger images
here
updated website and images coming, shooting a book this summer.
See Freebies Below:
Measurements
: Full range of sizes: Style 1, the over shoulder top:
Style 2, the over the bust top:
Fits and A,B and C cup well, fits B/C the best. Larger Cup Sizes available on request,
additional time required for pattern draftsmanship.My friend Channing is a size 3/4 and she fits the smallest size, where the largest size I make will fit a 36" waist.
She is a B cup and has a model's frame.
Very Special Price: $99.95
Authentic Forums Price: $149.95
Regular Studio Price: $199.95
more available for the $149.95 price after these 6 sell out, only through Authentic Forums, while supplies last, supply is limited.
The Thread
:
14 colors of the same major brand thread found in all high quality designer jeans.
hot pink, soft pink, cranberry, red, royal blue, soft blue, seafoam, soft green, green, burnt orange, copper, gold, black and white.
Copper is what you see in a traditional pair of jeans.
The Denim
: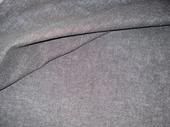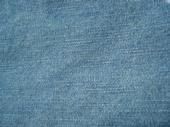 Classic American Black, Classic American Blue, Japanese Indigo with Slubby Texture, Dirty Light Blue Rinse with Streaks, Dark Indigo Rinse with Streaks, Subtle Metallic Black Sheen. Classic American Black and Blue come with the $99.95 price, please add $9.95 for all other designer denims, discounted from $14.95 for Authentic.
Thanks
note
:
all denim colors register much darker in person due to flash and lighting. black above is same black in finished garment photos. Japanese Indigo with Slubby Texture and Subtle Metallic Black Sheen not pictured. black is very black. dark indigo is very dark indigo, etc.
The Suede
:
Comes with your choice of suede lacing.
Additional back lacing colors $5 each, discounted from $7 for Authentic. Thanks.
Flavors/Colors Include
: vanilla (white), strawberry (hot pink), lime, cherry (red), grape, blue martini (turquoise), dark chocolate, light chocolate and blonde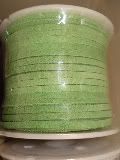 Brand new shipment arrived the day of this posting! All unopened and ready to be cut. I also have spools already in studio production. Enjoy!
The Satin
: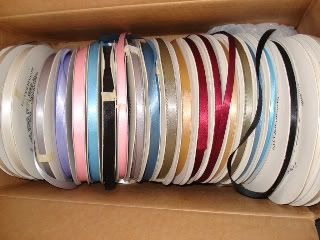 This is to show you what I have on hand right now in the studio as of this posting.
I'm no lightweight. The larger shots will help you see the color choices better.
Enjoy!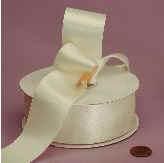 Your choice of satin ribbon for the back lacing and your choice of 2 colors of accent ribbons!
Additional back lacing $5, additional accent ribbon $3.
Colors Include
: black, white silver, antique white, copenhagen blue, light blue, light pink, wine, willow and old gold. iris available in select sizes only.
The Hardware
: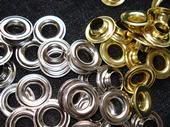 Gold and polished silver available.
Special Order
:
White, Black and Hot Pink lacing hardware. Add $8 Thanks.
Studio Description
:
Corset styled tops with zipper closure.
You are the designer, I am the sample maker. 14 thread colors, 6 classic and designer denims, 5 hardware choices, 12 suede laces and 15 satin ribbons for lacing; designer art prints optional. Supply is limited.
Care
:
Hand wash cold with Woolite, line dry.
Remove all accessories (lacing, details) before washing.
Carefully light press on low-heat if desired, tumble dry on low in a pillow case is possible.
Always hang after wearing.
Shipping, insurance, delivery, return policy, payment information, availability and booking all on my web space, here.
You must buy through Authentic Forums to have the special price and freebies honored.This item is brand new and it is constructed when you purchase, made specifically for you in the studio. Allow 5-10 studio days for construction once your order and payment are received. Item will ship once shipping has been paid for. Thanks and enjoy!
The Maker

:
I'm Dave, I'm 30 years old, I've been making garments for 7 years, professionally for 5.
I have an Ebay account for aesthetics and buying things I like.
Freebies
:
I am selling these 6 tops and 1 person is going to be randomly chosen.
I am taking one Saturday away to make a

free top

for that person. All you do is pick up the tab for shipping and insurance and it's yours.
Sold Out List
:
These options, though pictured are no longer available because they have sold out since posting.
You waited too long:
Hardware
:
Hot Pink, Black, White
.
Suede:
coffee (black), blueberry (cobalt) and redhead.
Inventory Alert!
1 black top left. Order now if you want it. Thanks.
Men's Shop
I have a waiting list for men's jeans. There are near production cost deals for everyone on the list while I'm making samples and fit prototypes. pm me your email address to get on. all you will receive is info on men's jeans and a message once a month to let you know I am still tracking the list.
If you'd like on another mailing or waiting list for another product you'll have to subscribe to that list.
I'm rebuilding my men's jeans line from the ground up starting with hand drafted patterns. Access to denim from America, Italy and Japan available.
This month I'm finishing booking the Latin Billboard Awards, a commercial for David Beckham (advertised here) and revamping my web site.
Thanks.
Design your Own Denim, is a registered service mark. Be creative.