Well, it's not often that I ever get to post a week's shoe damage report of any note so I thought I would leap to it, as the chance of this happening again is likely to be rather slim.
So anyway here are three pairs of Edward Greens which arrived this week. Two are MTO orders and the third is the EG for RLPL Grant.
1.
Shannon
Plain toe with fleur de lys medallion. Pearl suede uppers. 82 last in C width.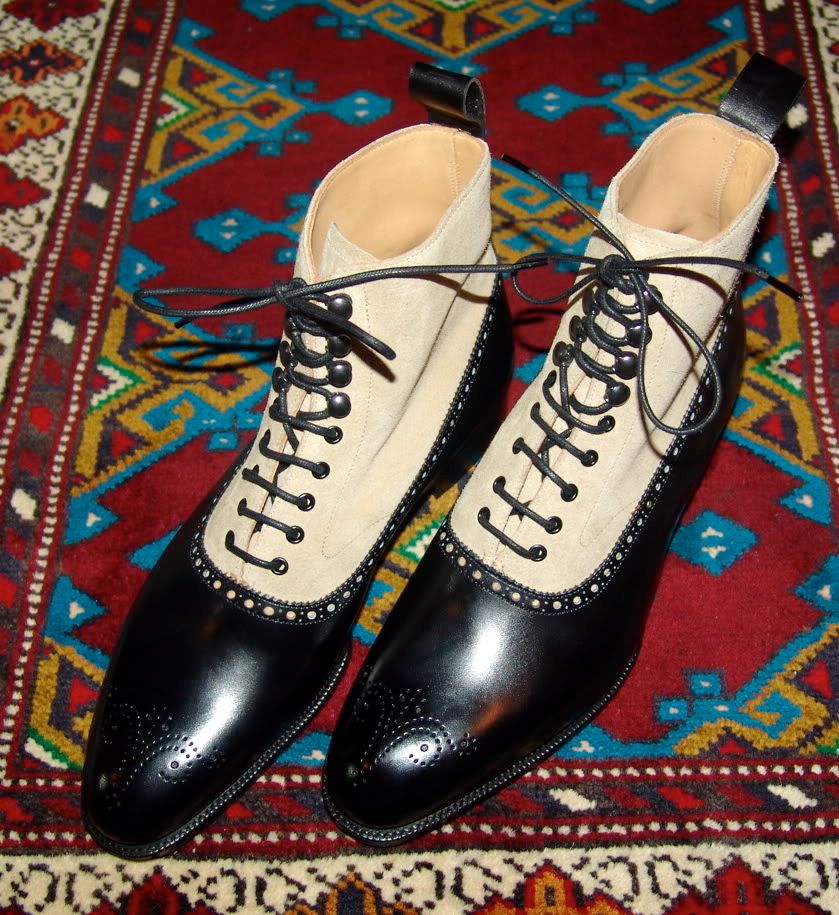 I think dress boots look best on very sleek, elongated lasts so I went up in size and dropped down to C width.
2.
Opera
Patent leather. 389 last in C width.
Again, I chose to play around with widths to get a sleeker shoe and am relieved to report that they fit perfectly. I should add that I strongly feel that evening dress shoes should be patent leather as everything should be done to mark those shoes as being for evening wear and nought else. Calf leather pumps look like loafers to me.
3.
Grant
Edward Green for Ralph Lauren Purple Label. It is my first pair of shoes on the 888 last.
So there you go - something to wear with the morning coat, the dress coat and the lounge coat.