I was about to post these on Ebay but decided to check interest in the communities first.
These "Exhausts" are less than one week old and have been worn only three times by me. They are basically in like new condition. I am only selling them because I bought them one size too big; they are tagged a Euro 42 but really fit like a US 10 or even 10 1/2. I usually wear 9.5 and my heel slips out of the back.
As you probably already know, CYDWOQ shoes are all hand-crafted in California, using only the highest quality of vegetable-tanned leathers, water-based glues and even a recycled box and cloth! The sole on these is 100% leather, so they will mold to your feet as you wear them. I can honestly say these are some of the most comfortable shoes I have ever worn, and they will be an absolute JOY to wear now that Spring and Summer are upon us. I am actually quite disappointed to see them go, but take heart in knowing that I will buy another pair!
Cydwoq shoes are lot more stylish than they may look in isolation. Worn with a pair of shorts in the Summer or the right pair of jeans, they pop with style and are wonderfully "natural" feeling. These shoes are hard to find and rarely, if ever, go on sale at retailers. Here's your chance to get a like new pair at a significant discount.

See them here @ Cydwoq's website.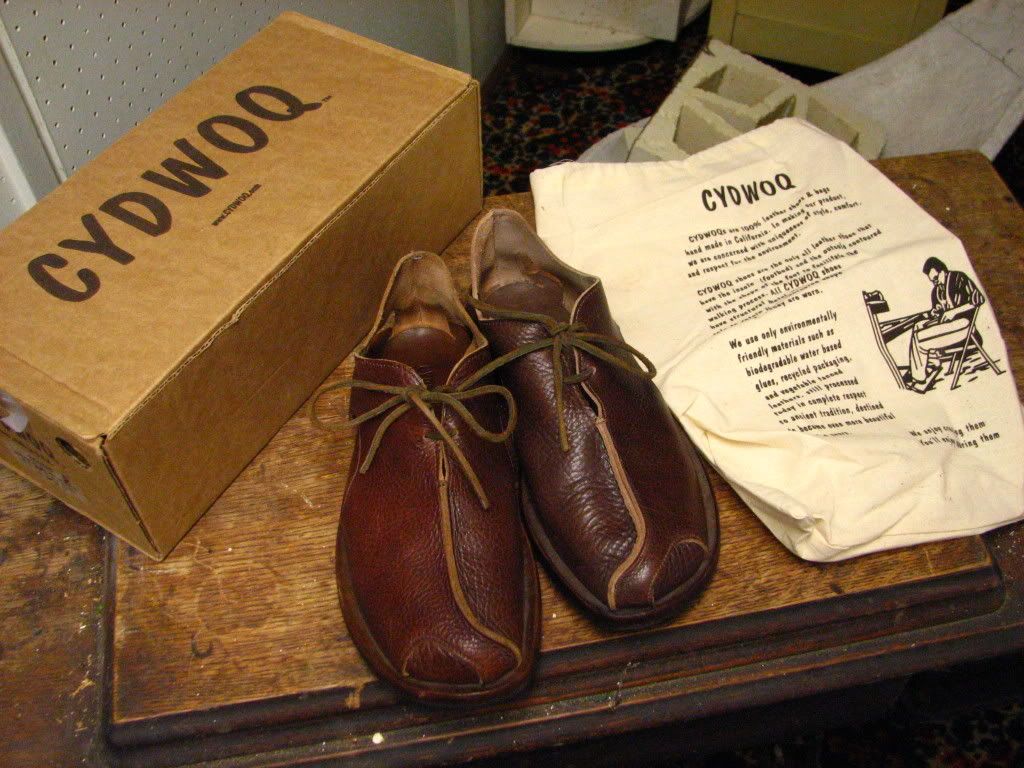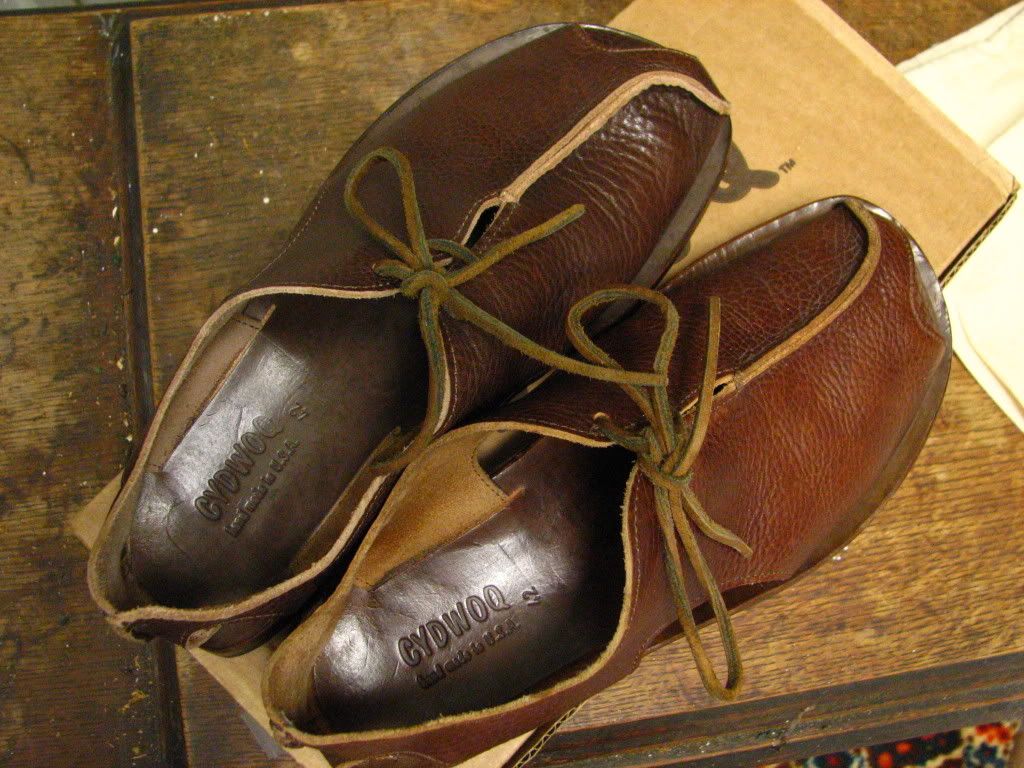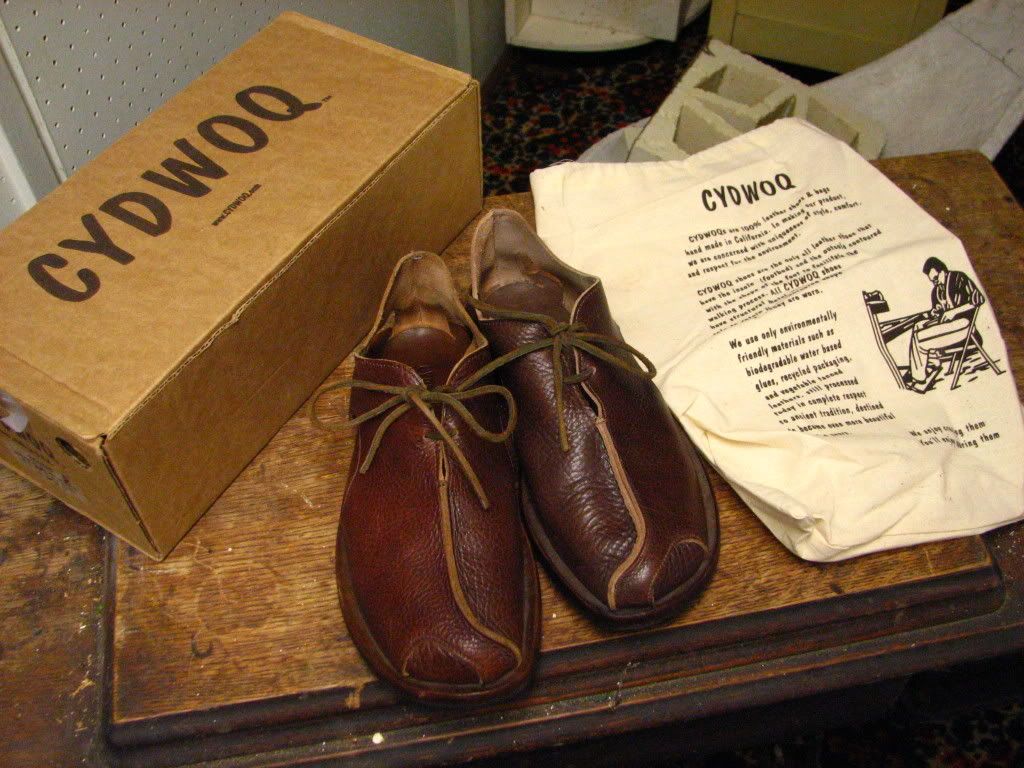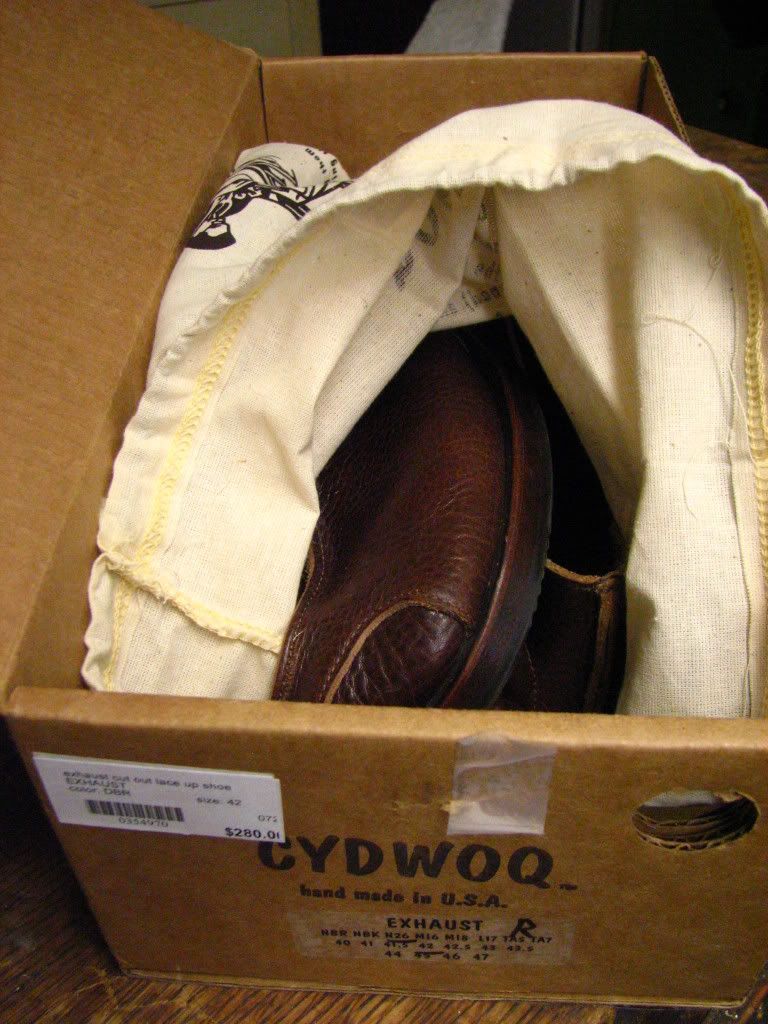 $150 shipped within Canada, $155 to the States.