I've lost a few inches, so these pants have got to go. I'm new to the whole buying/selling scene, so if my prices are out of whack or I'm doing something that I shouldn't be (or vice versa), please let me know.
Prices include shipping within Canada or the U.S. 1. Boss Orange Label Jeans. 32/34. Description: purchased about 6-8 months ago. Worn a half dozen times. Washed once or twice. Excellent condition. Actual inseam: 31 1/4 (professionally hemmed). Actual waist: 18 (fits more like a 34). Asking: $70 shipped.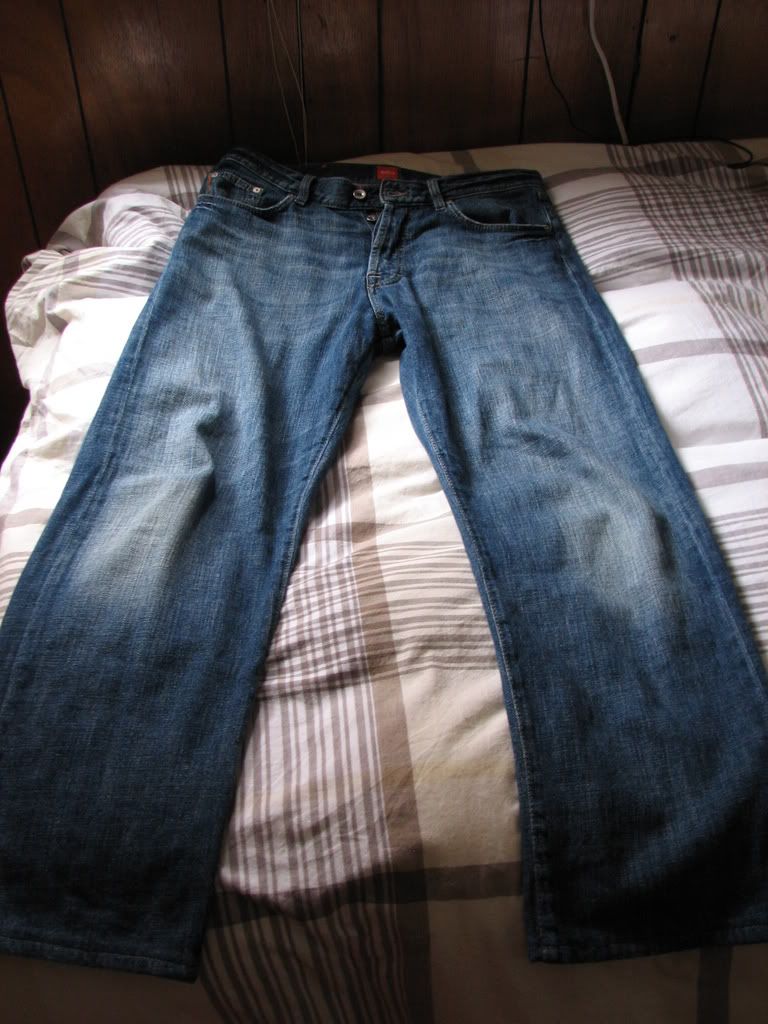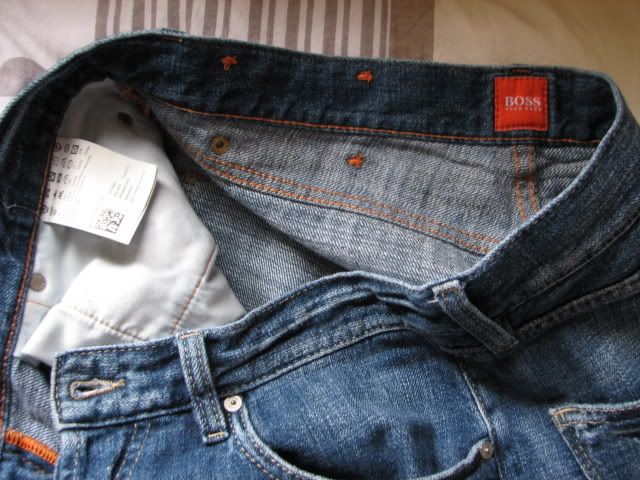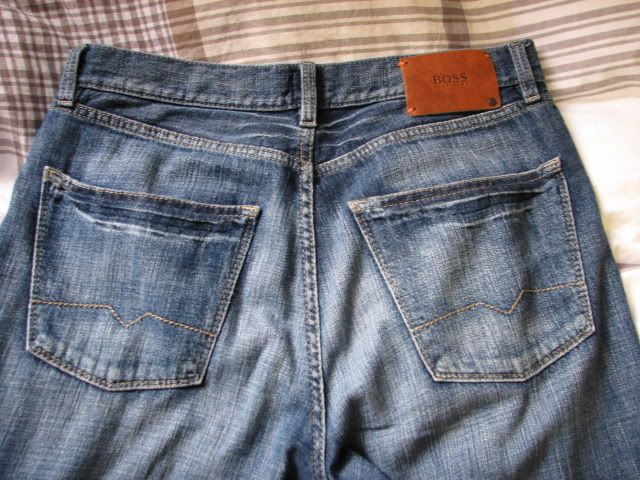 Note: Jeans are not as light as they appear. The blue is deeper, and the stitching is thicker. Creasing details from manufacturer. 2. Boss Black Label pants. 33/36. Description: Purchased 3 months ago. Worn twice. Never washed. Actual waist: 17" (pretty true to size) Actual inseam: 32" Asking: $65 shipped.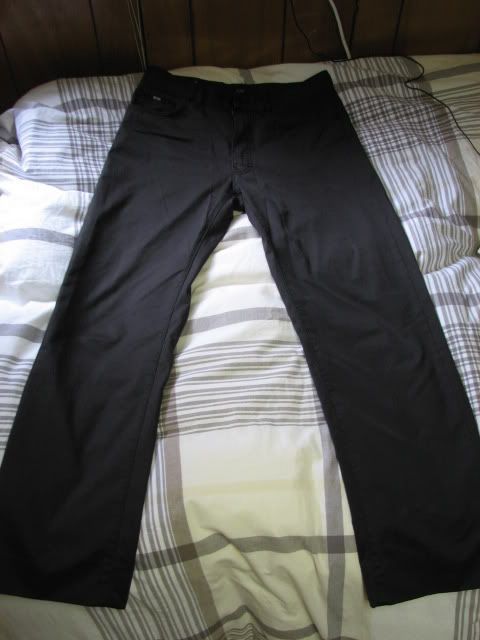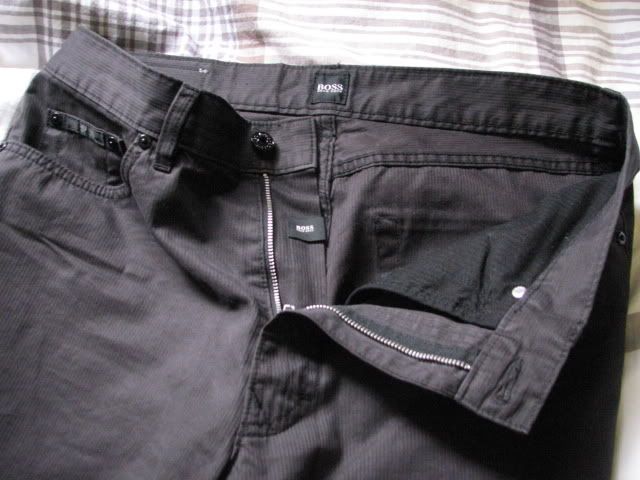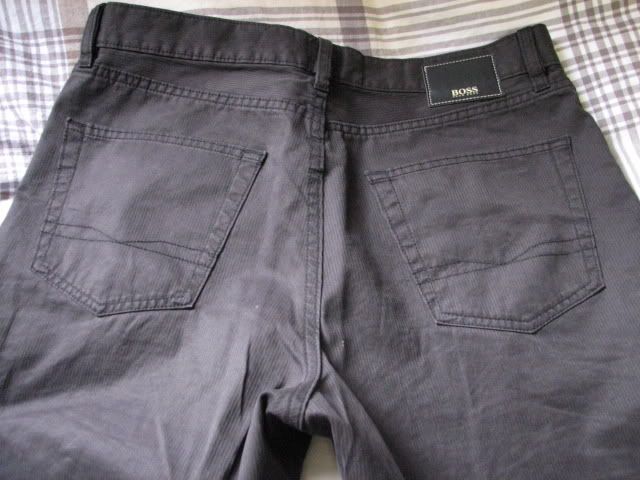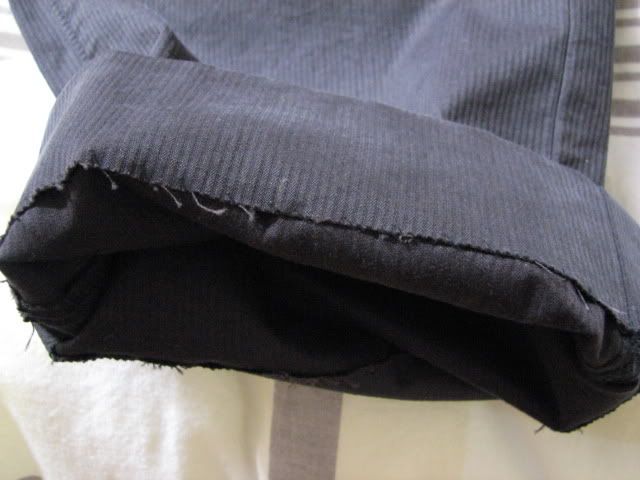 Note: Mild pinstripe detailing, dark on lighter grey. Also note my mom's temporary hemming job on the leg. The stitching was purposefully made light and can be easily removed for professional hemming. She's just impetuous
3. NFY Jeans. 34/? Description: Barely worn. Don't know too much about these. Made in Italy. Actual waist:18.5" Actual inseam: 30.5" Asking: $50 shipped.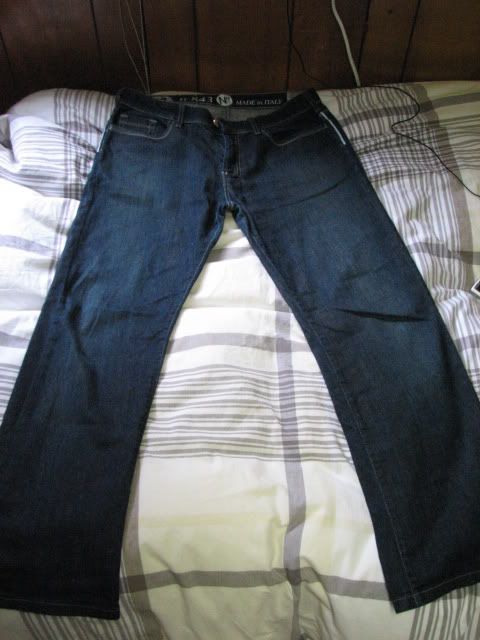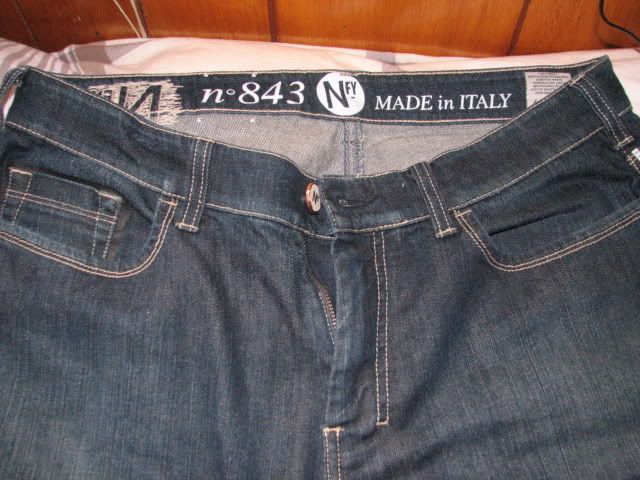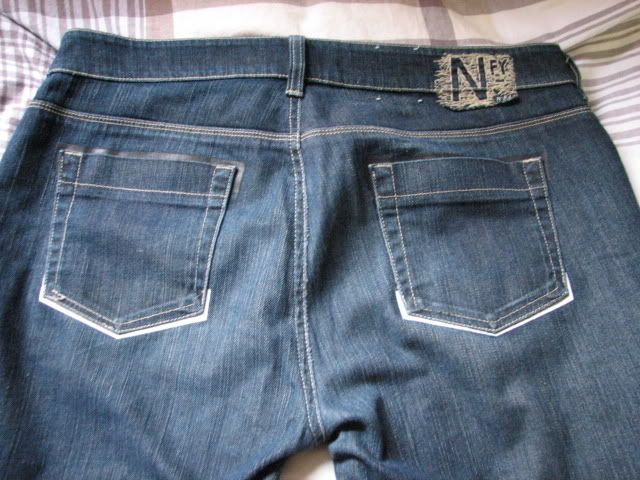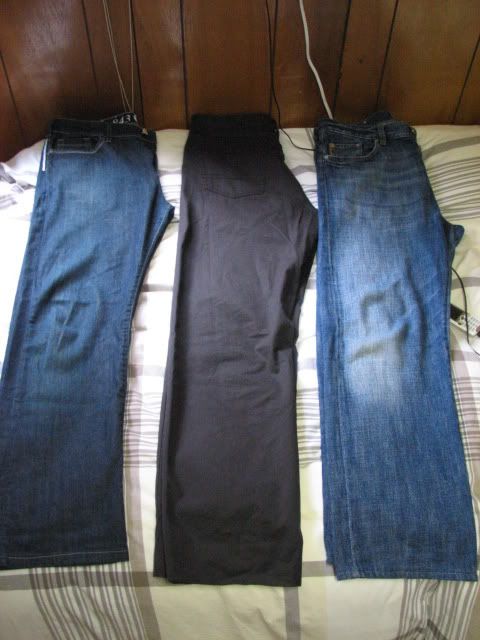 That's all! Let me know if you have any questions.