Quote:
Originally Posted by
Knowledge is King
yeah, mostly for aesthetics. Based on photos, I like the top view of the New Peter last the best but it's hard to get a sense of the 3636's shape.
Some say 3636 is classic, some say it's short and blunt.
Comparing it to the 202 puts things in better perspective.
interesting. 3636 is Vass' version of the traditional "Wiener Leisten" - "Viennese last", which is almond shaped. every maker/workshop has his specifications. if you want, you can compare it to cooking. a dish has a basic recipe - this is the point of departure.
this are some examples of Mr. Kiss' interpretation of this last. excuse the quality of the pictures, as they only have snapshot quality.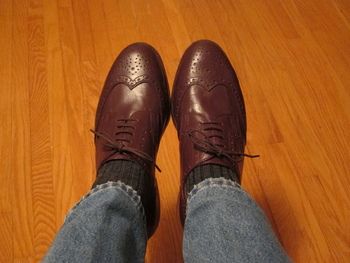 on the courtesy of fellow member Asian Afro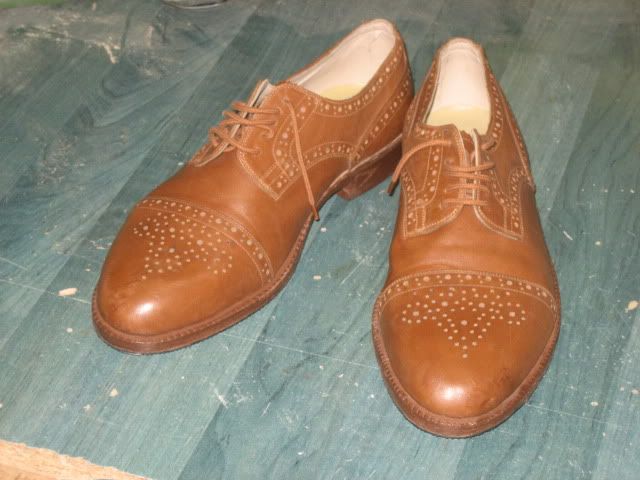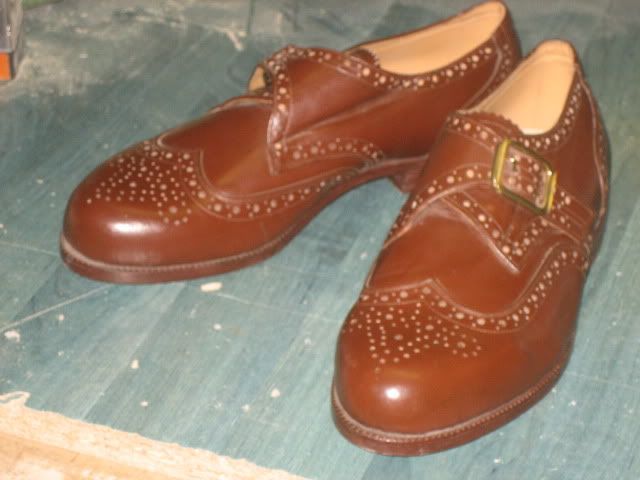 from l to r: 2, 3, 4
here is one of mine - far left, actually all are my mine:
second from left: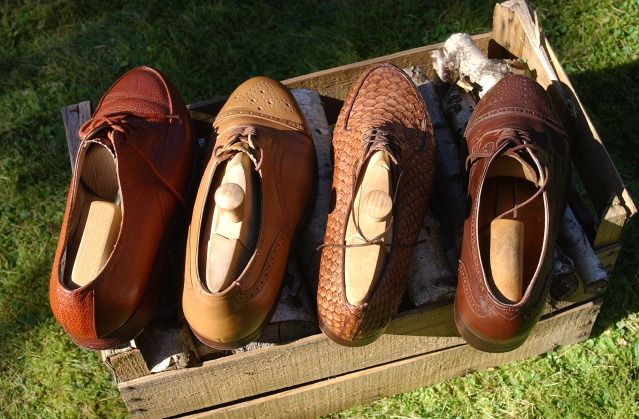 for a better understanding. i'm a measured EU 43/43.5. these are more 44./45 to compensate the width of my forefoot.
you might ask: why can this be done. rule of thumb the fit happens in the heel and in the middle part with a good arch support.
imo, the "Wiener Leisten" is definitely a blessing for people like me and my foot shape.