Picked up the first of my Lessers today, this one from Carlo Barbera...English firm, Italian cloth, American wearer, a truly global sartorial make-up: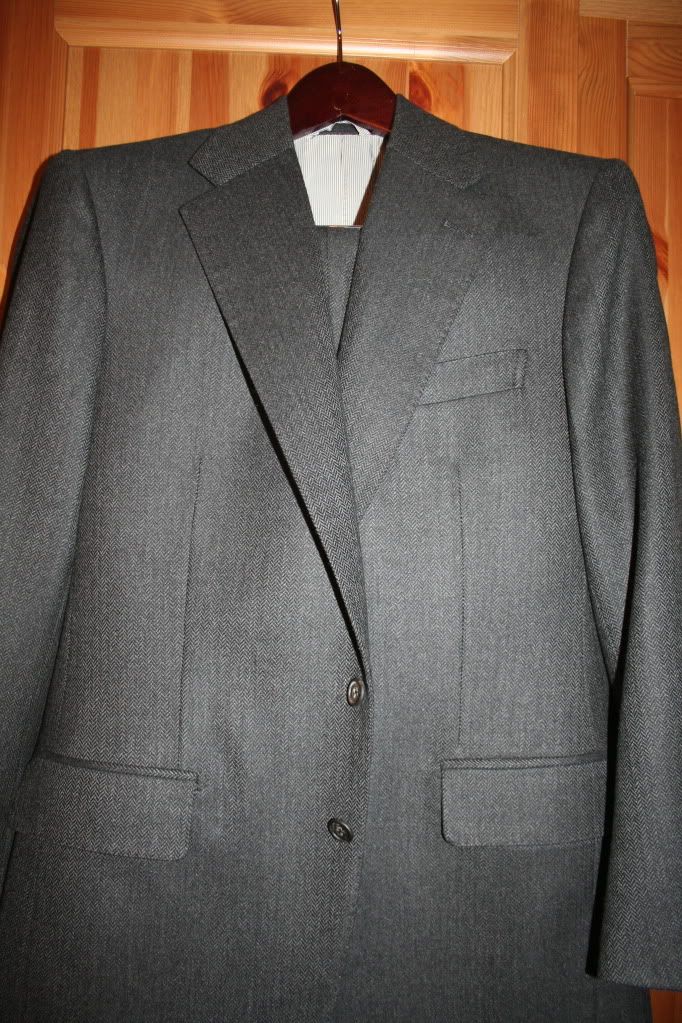 Vest was not ready, but it is a 3 piece. Nice fabric to make great separates too. Interesting suit, nice sport jacket...I love it, and with a high of 42F Monday, I'll be wearing it.
Some pattern changes made for this:
Collar is much closer and really hugs my neck well and the pants have a higher rise and wider leg opening while remaining slim in the middle. Not quite a boot cut, but no taper at all. 2" cuffs. Originally thought three roll two, but decided on just a simple two button as it looked so crisp during the first fitting.