The below is what was shown at the CFDA, but it is by no means the entire collection. Lots of new and expected jackets missing (pea jacket, fishing jacket, mountain parka, etc.), although new vests, cardis, and sweaters are revealed. Most of the jackets seem to be FW08's versions of past jackets.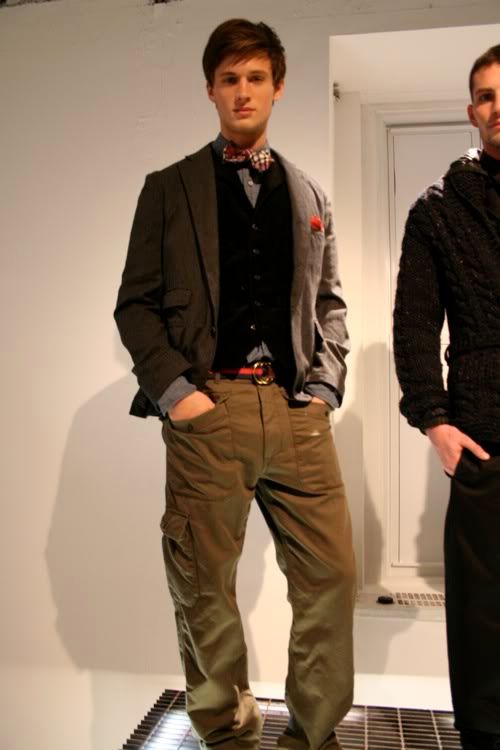 Andover Jacket, Shawl Collar Vest, Norwegian Army Pants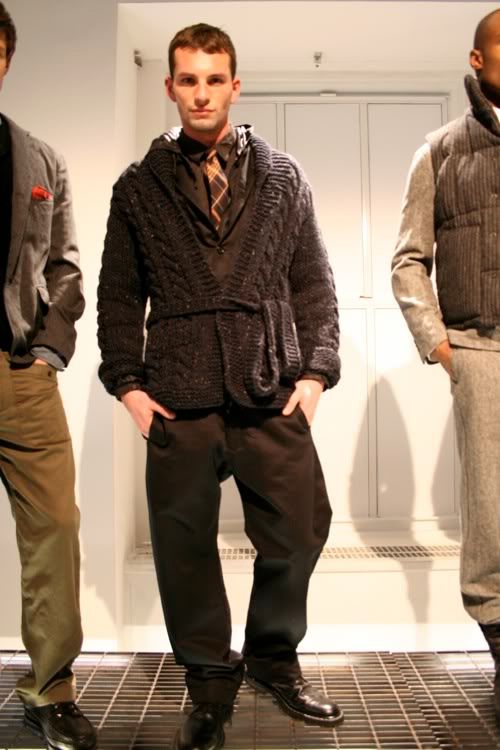 Shawl Collar Puffy Vest
Herringbone Bedford, Zip-Up Sweater, Norwegian Army Pants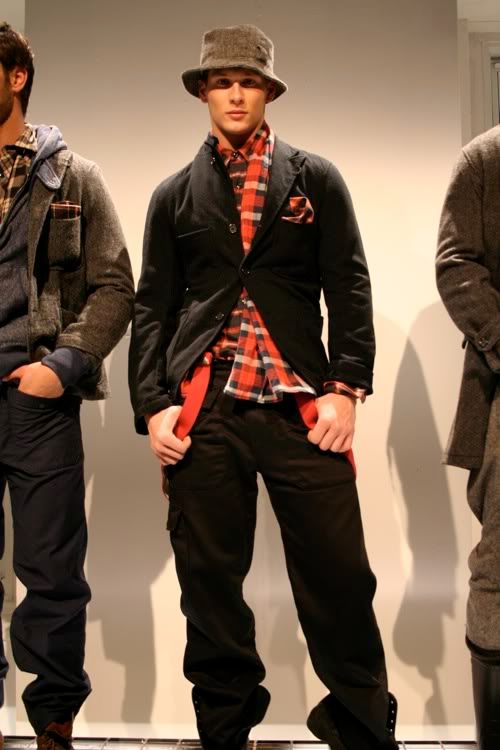 Bedford
Chesterfield
HB Bedford
Looks like a sweater material shirt.