I got the idea for this thread from Count Demony's post in the Mac Air thread and I thought it would be interesting. And the question is which did your personally own, not which did you use at work or whatever.
This was my first real computer, the Compaq Portable III. It was totally badass with it's 12MHz 286 processor, 640k, and 40MB hard drive and a gas plasma screen. It cost $5800 in the late 80s.
I think we had one of the first macs in our house before that (might have just been a loaner as I really don't remember it that well), but the Compaq was what my father had for real work (and what I had for my Sierra adventure games). I can't remember doing anything useful on mac. I vaguely remember messing around very briefly in some paint application or something. Macs never were good for much.
I played all the "Quest" games on the Compaq up until KQ4, which was the first sierra game that needed VGA iirc. I can still remember the switch to VGA. It was beautiful. Long after I stopped using it I had intended to hold on to it for posterity's sake, but when our house got cleaned-out by burglars it was gone forever.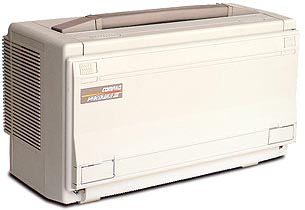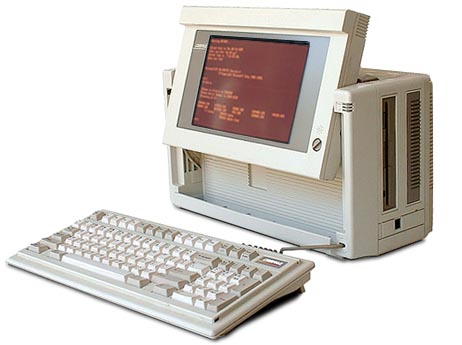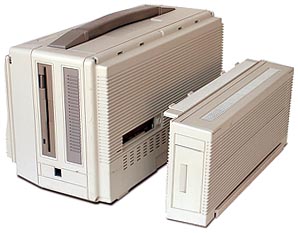 My best friend had the compaq portable II (our fathers worked for the same company).