This Classified is Closed
For Sale:
FS: Perfect Navy Blazer! NWT Sartoria Saint Andrews 46 8R (Free shipping within US)
Will Ship To: Anywhere

Sartoria Saint Andrews Navy Blazer - Your Perfect Wardrobe Staple in rare size
Amazing quality!
Here
is an article discussing this brand quality
Size: 46 8R (eu)
Material: 100% Super 130 Wool
Style:
Light shoulder paddings
Full canvassed construction
3BSB beautifully rolled to 2.5
Dual vents.
Fully lined
Sleeves are finished with 4 non-working buttons.
Waist besom pockets & chest welted pocket.
Handwork throughout
Measurements:
[*] Shoulder: 17.25" (straight across the back)
[*] Chest: 19.5" (pit-to-pit)
[*] Waist: a hair under 18" (across the middle button)
[*] Length: 28.75" (from bottom of the collar)
[*] Sleeve length: 25"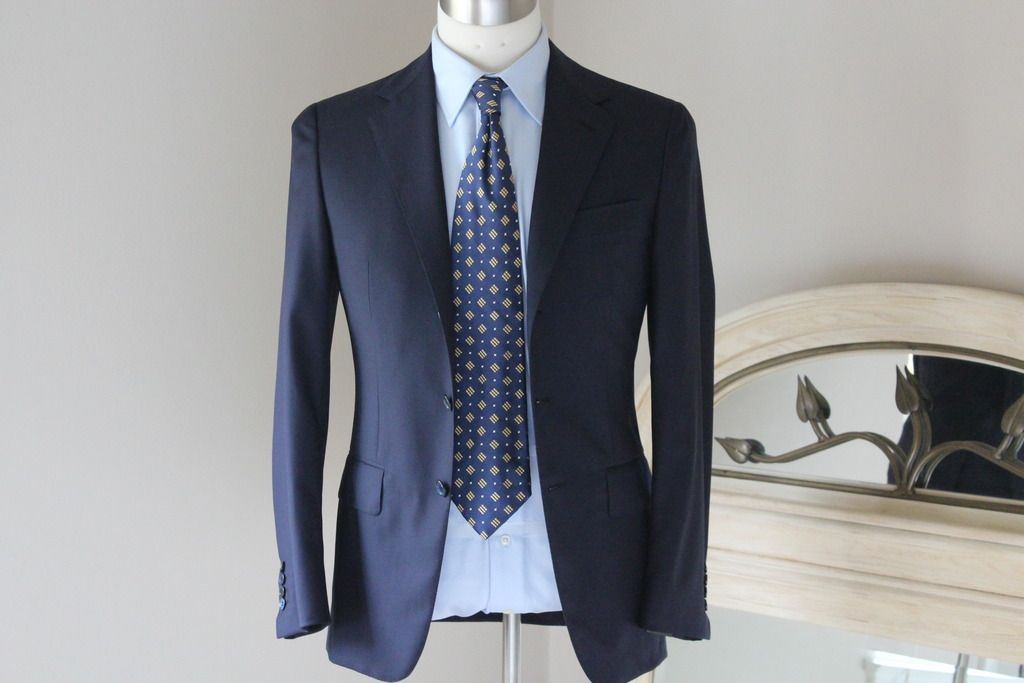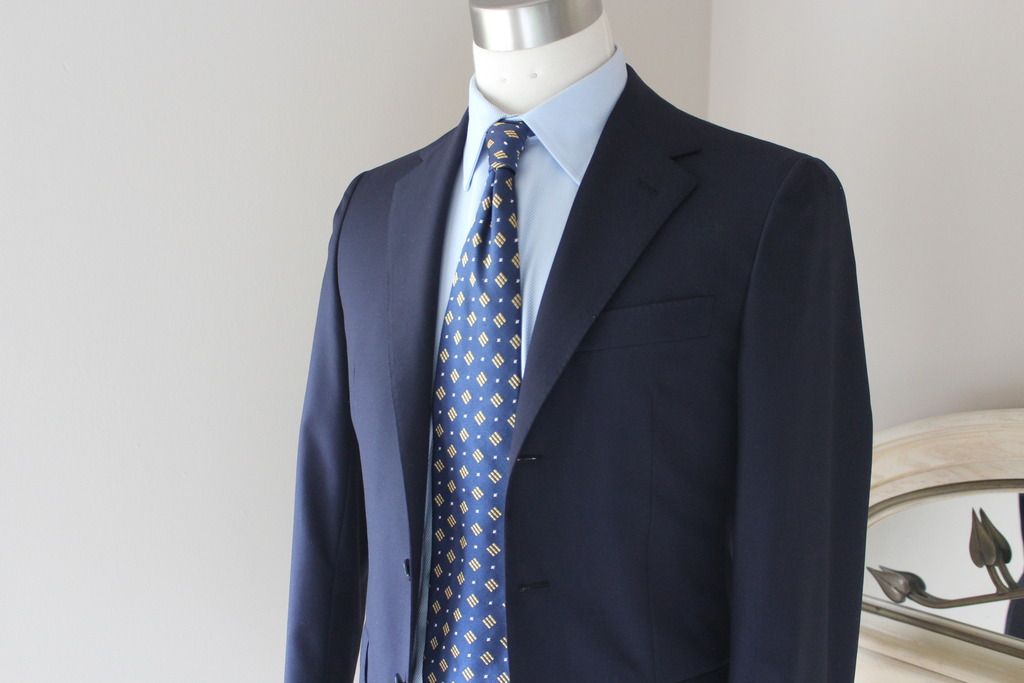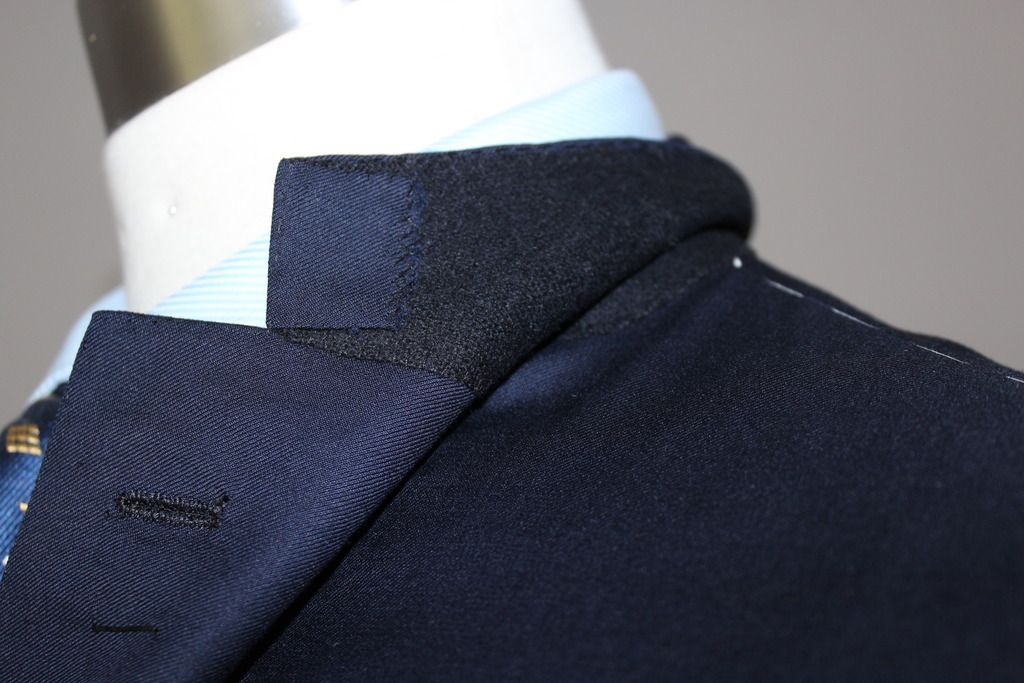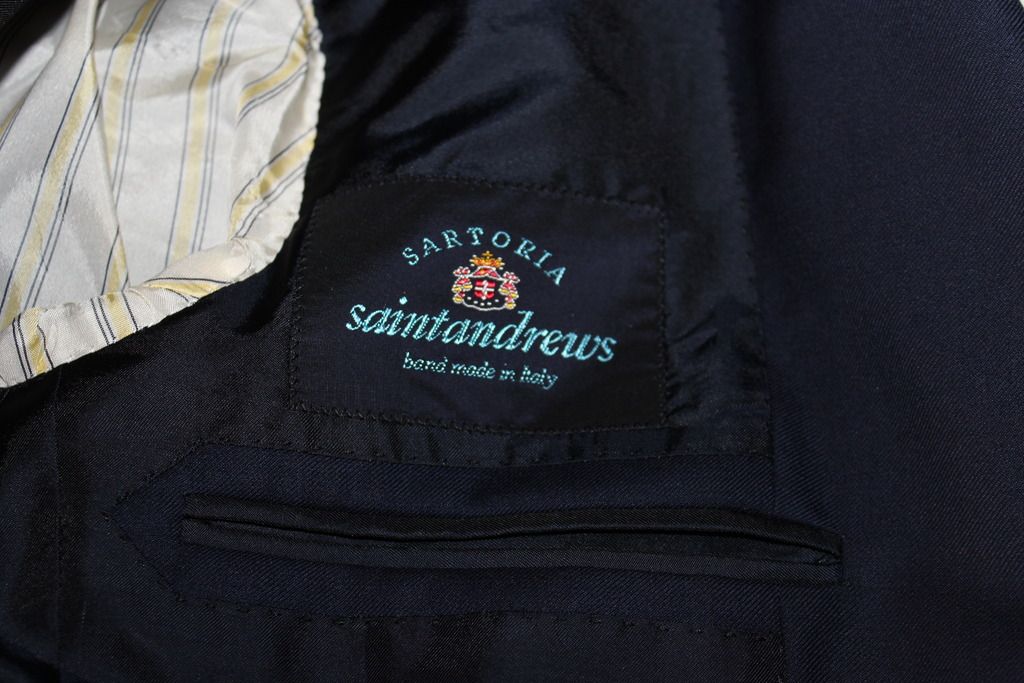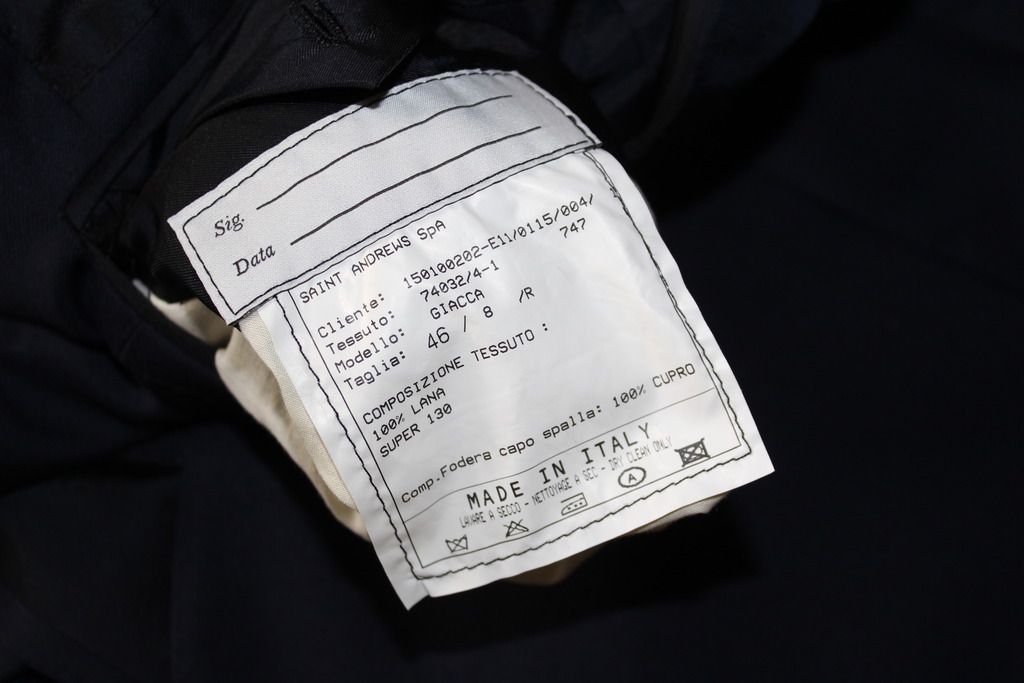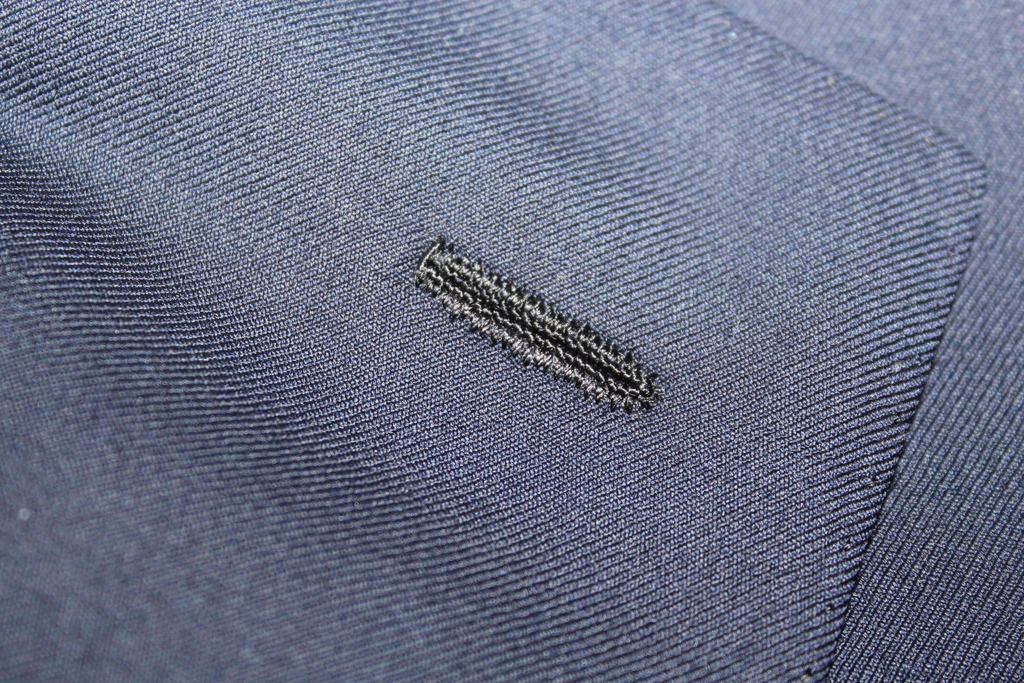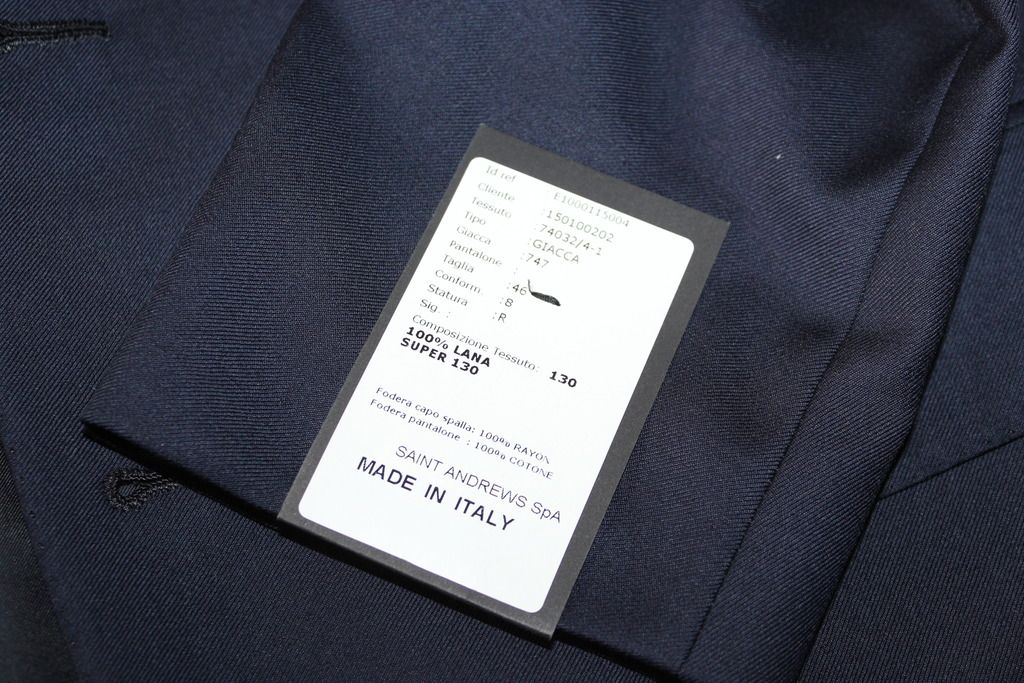 Edited by A Guy from Shanghai - 12/31/16 at 12:58pm