This Classified is Closed
For Sale:
More price drop: NWT Cantarelli Suits, size 52 & 54 (Free shipping within US)
Will Ship To: Anywhere

$299

->

$279

-> $259

Price is firm. Free shipping within US. Please PM for quote to the rest of the world.

1) NWT Cantarelli Wool & Silk Suit, size 52 7R (EU)

$299

-> $259Material

: 95%wool & 5%silk, Light weight.

Condition

: Brand new with tags in mint condition.

Style

:

Jacket

Natural shoulder with very light shoulder padding
Single breasted 2 button
Dual side vents
2 waist pockets & 1 chest welted pocket
Quarter lined (only sleeves are lined)
Sleeves are finished with 4 non-working buttons

Pants

Flat Front
Zipper fly fastened with 2 buttons & a metal hook
2 side slanted pockets & 2 rear welted pockets
Lined to the knee
Unfinished hem

Measurements (approximately):

Jacket

Shoulder: 18.5" (straight across the back)
Chest: 22"(pit - to - pit)
Length: 29" (from bottom of the collar to end)
Sleeve Length: 26" (factory finished 4 non-working buttons, >1" can be let out)

Pants

Waist: 36.5" (>1" can be let out)
Front rise: 9.5"
Inseam: 38.5" (unfinished)
Leg opening: 7.25" (7.5"@ inseam=32")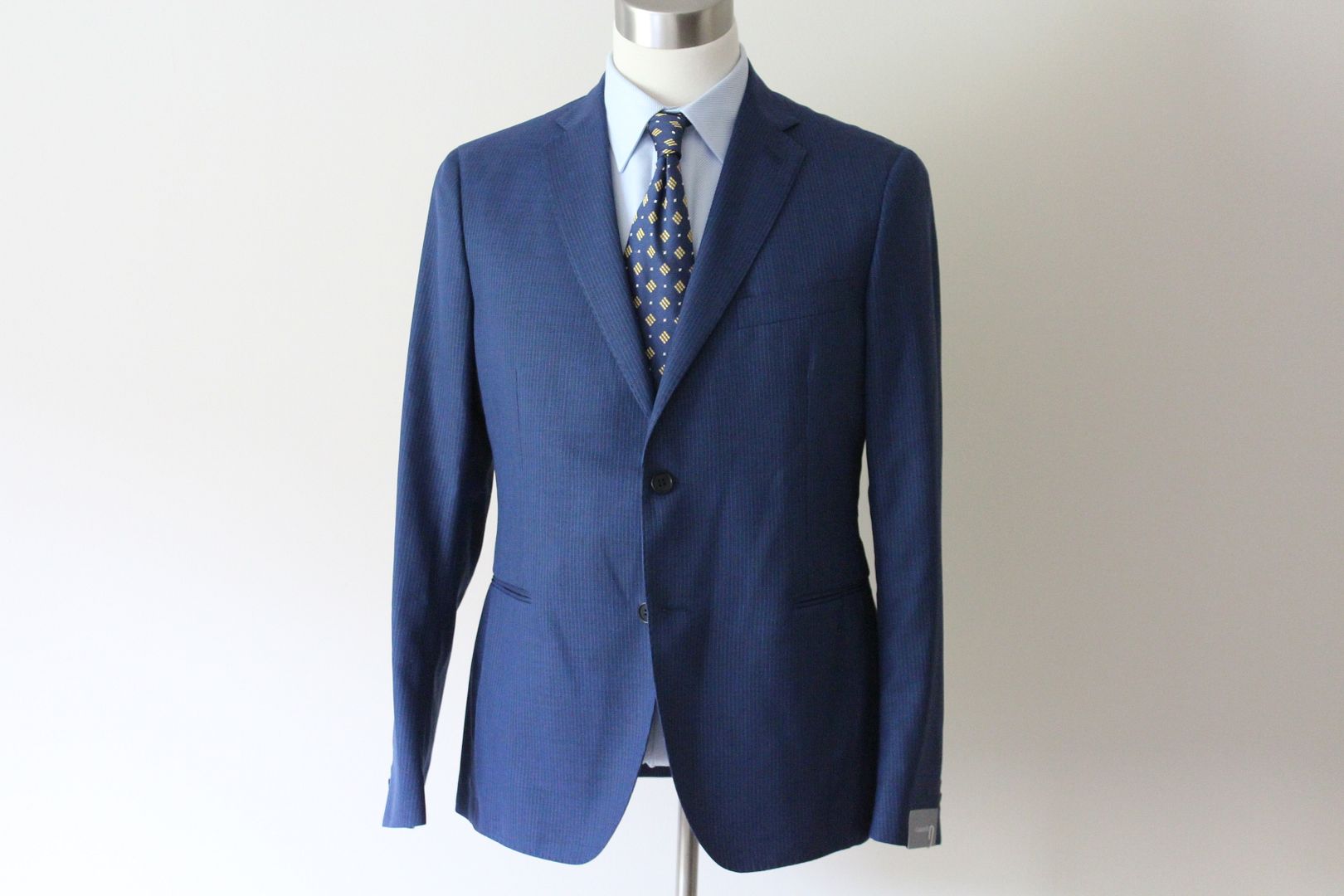 More pictures
(Click to show)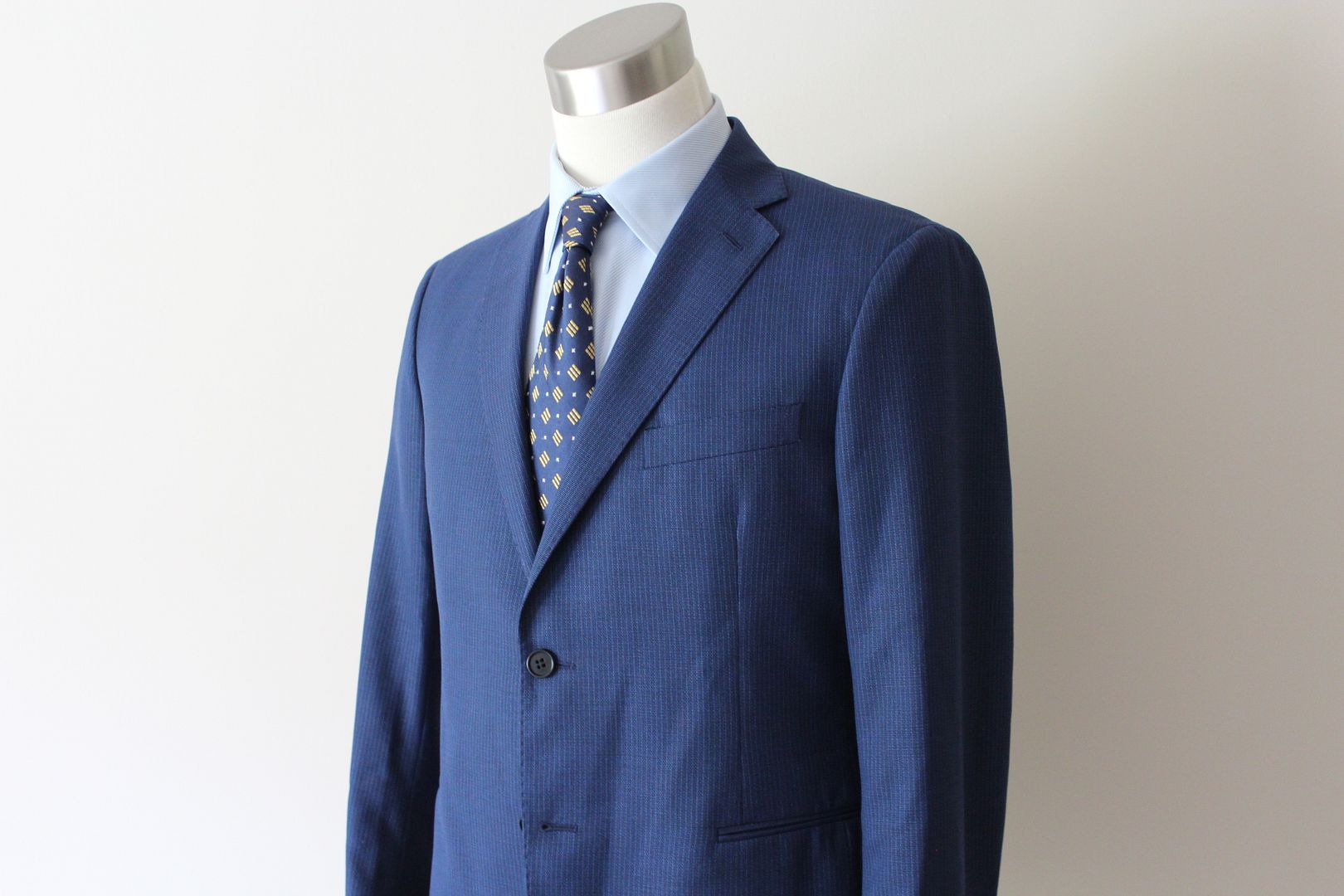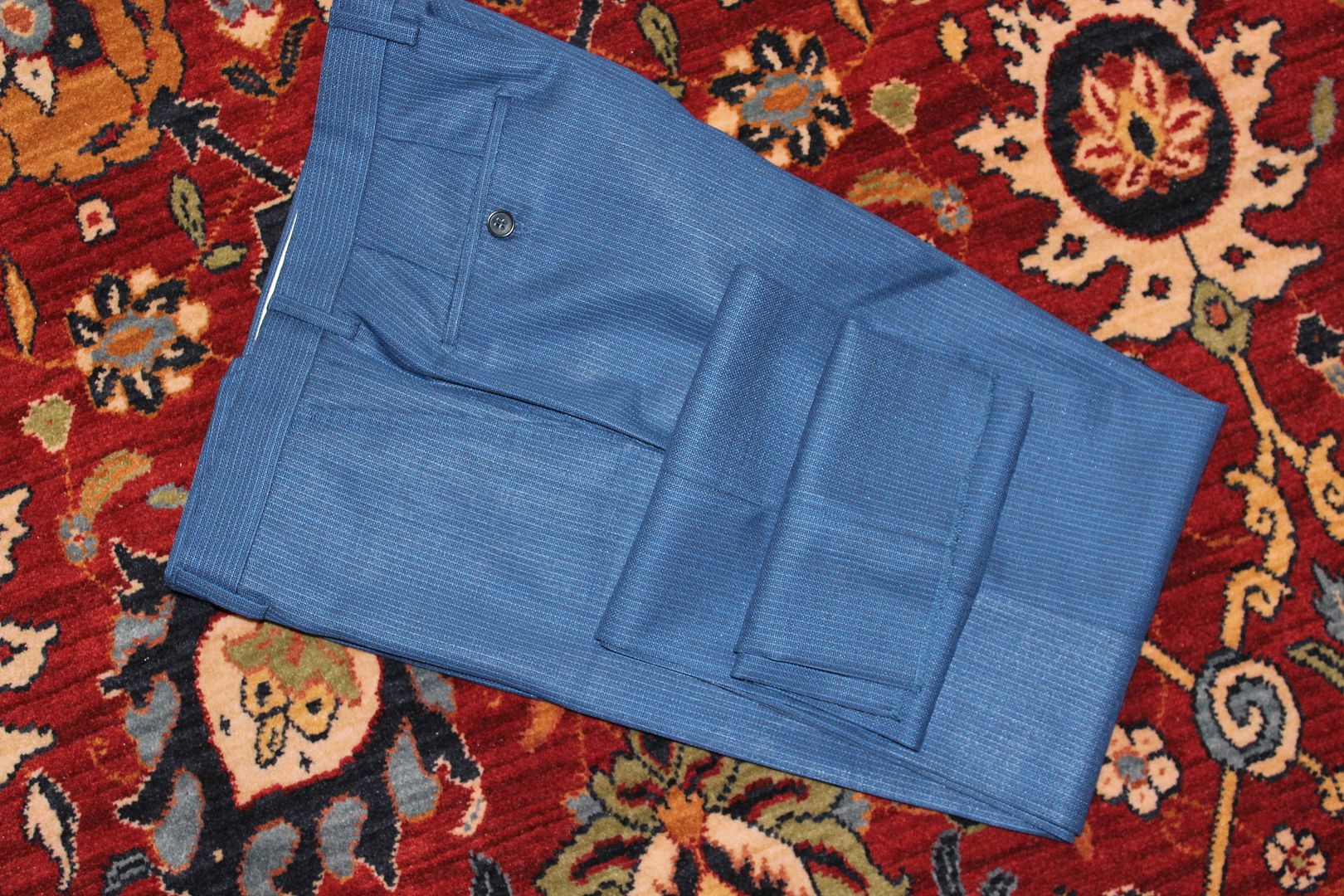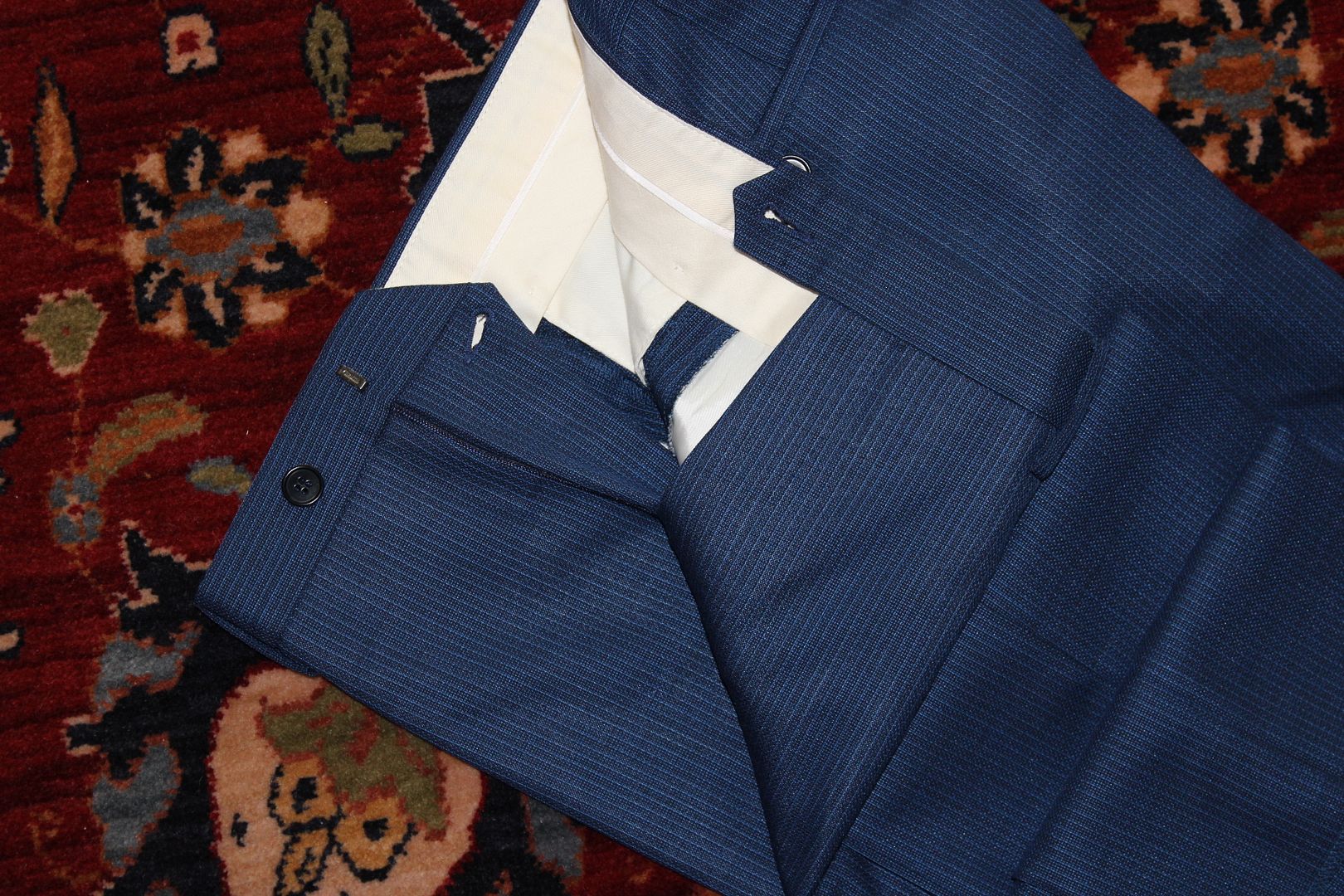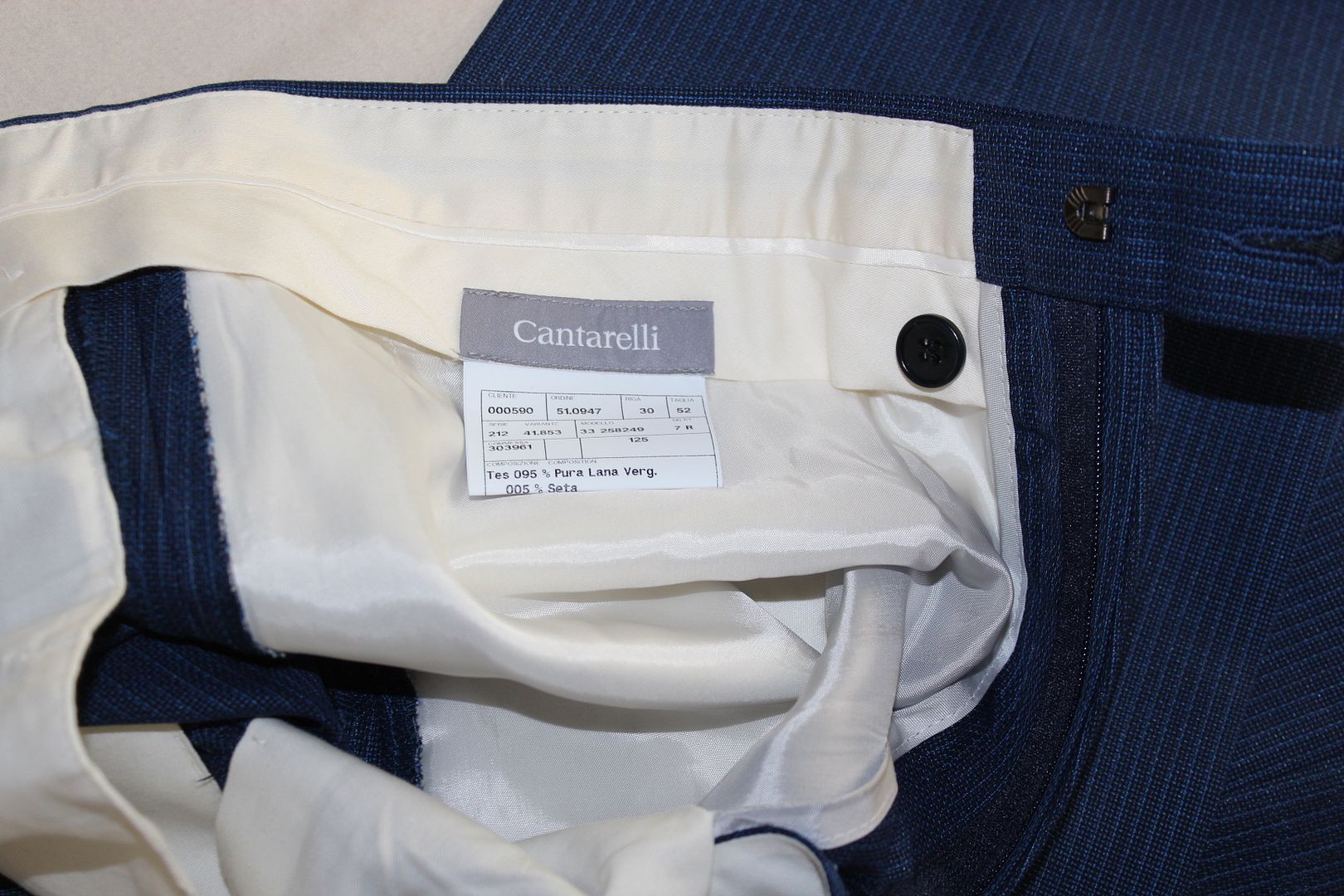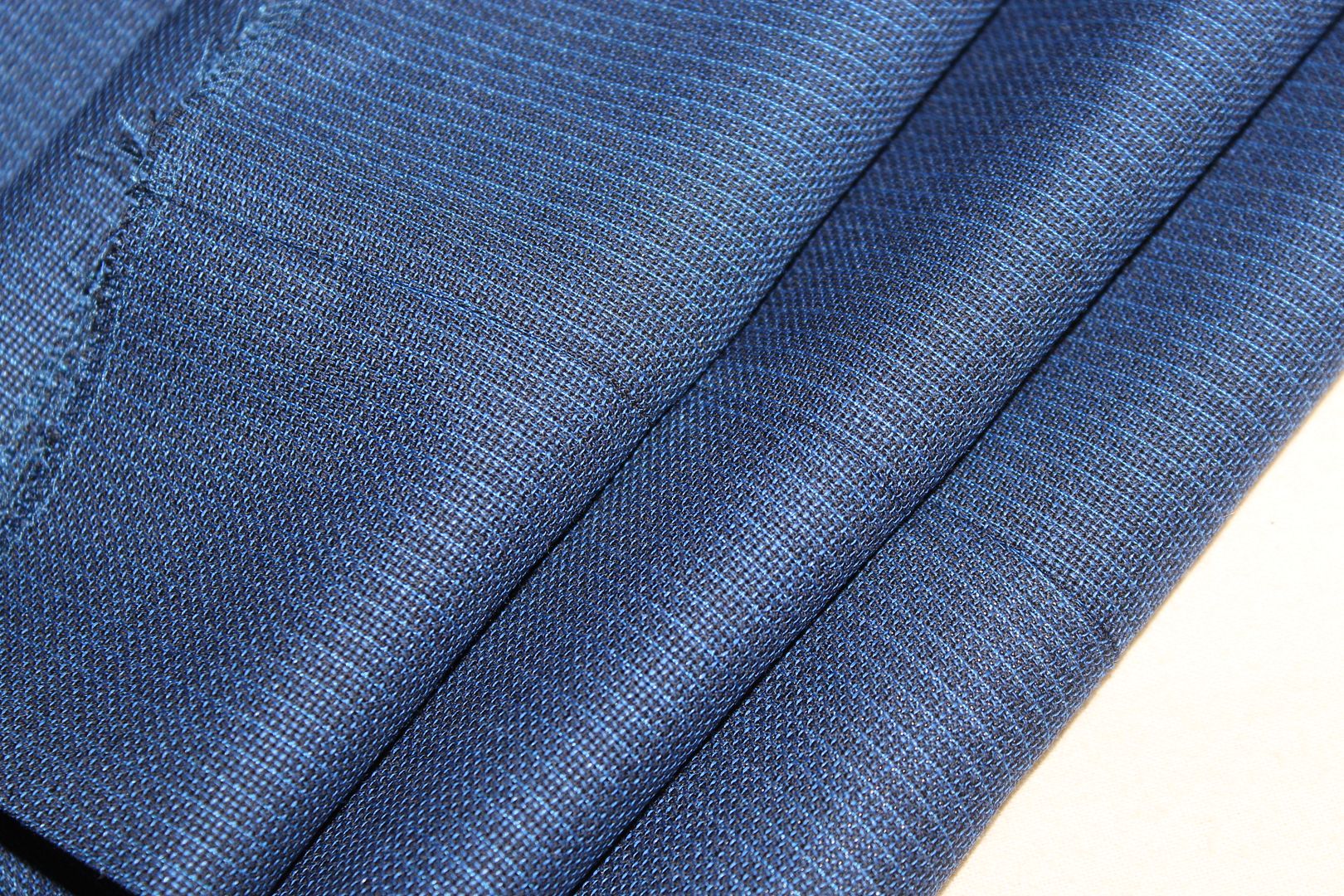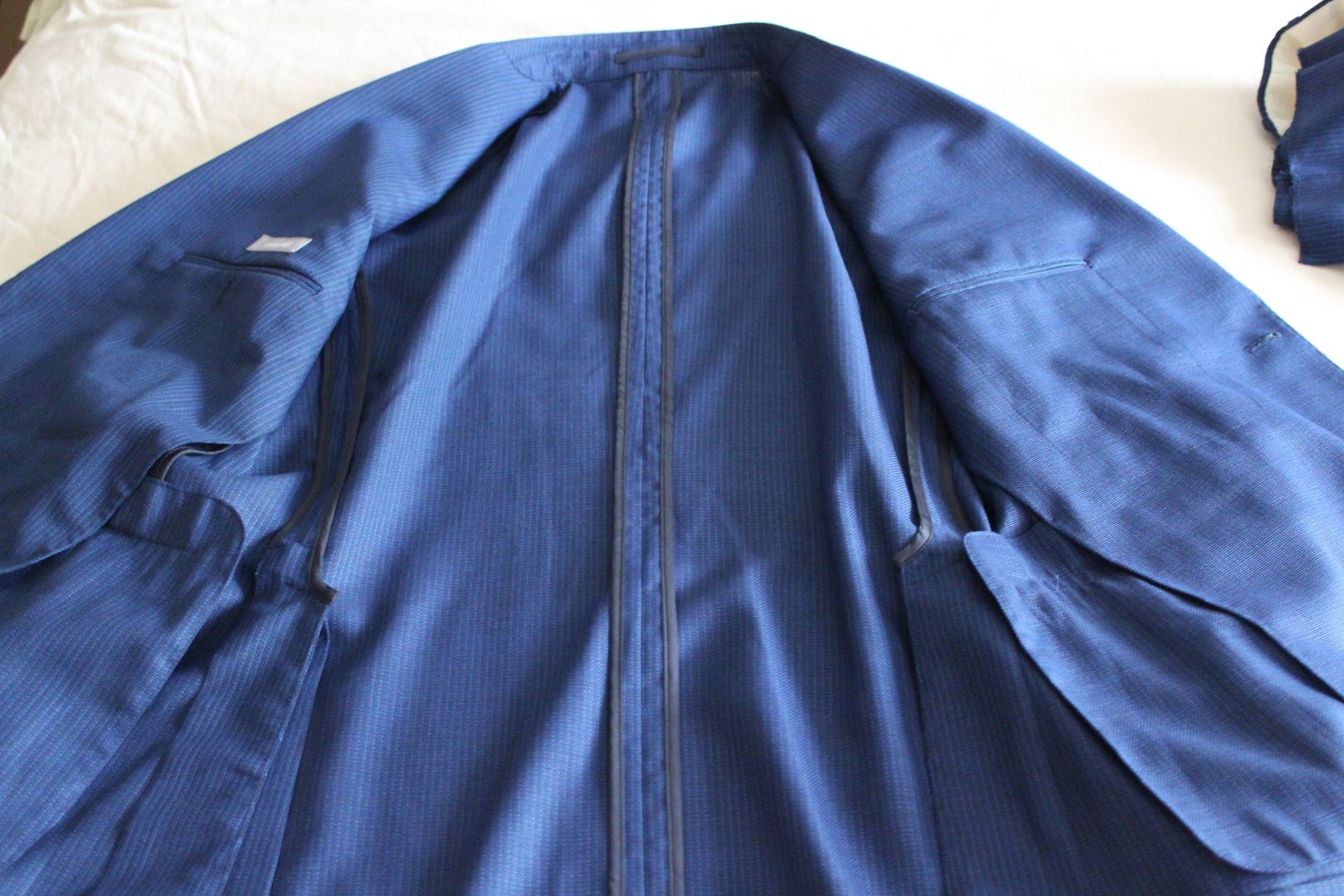 2) NWT Cantarelli Wool Suit, size 54 6R (EU) $299
Sold
Warning: Spoiler!
(Click to show)
Material
: 100% Wool, Light weight.
Color
: Dark Blue with Stripes (Hard to capture the true color IRL, the camera flash makes the color lighter than it is. The 2nd picture closely represents its true color)
Condition
: Brand new with tags in mint condition.
Style
:
Jacket
Natural shoulder with very light shoulder padding
Single breasted 2 button
Dual side vents
2 waist pockets & 1 chest welted pocket
Fully lined
Sleeves are finished with 4 non-working buttons
Pants
Flat Front
Zipper fly fastened with 2 buttons and a metal hook
2 side slanted pockets & 2 rear welted pockets
Lined to the knee
Unfinished hem
Measurements (approximately):
Jacket
Shoulder: 19" (straight across the back)
Chest: 23"(pit - to - pit)
Length: 30.25" (from bottom of the collar to end)
Sleeve Length: 26" (factory finished 4 non-working buttons, >1" can be let out)
Pants
Waist: 38.5" (>1" can be let out)
Front rise: 9.75"
Inseam: 38.5" (unfinished)
Leg opening: 7.5" (7.75"@ inseam=32")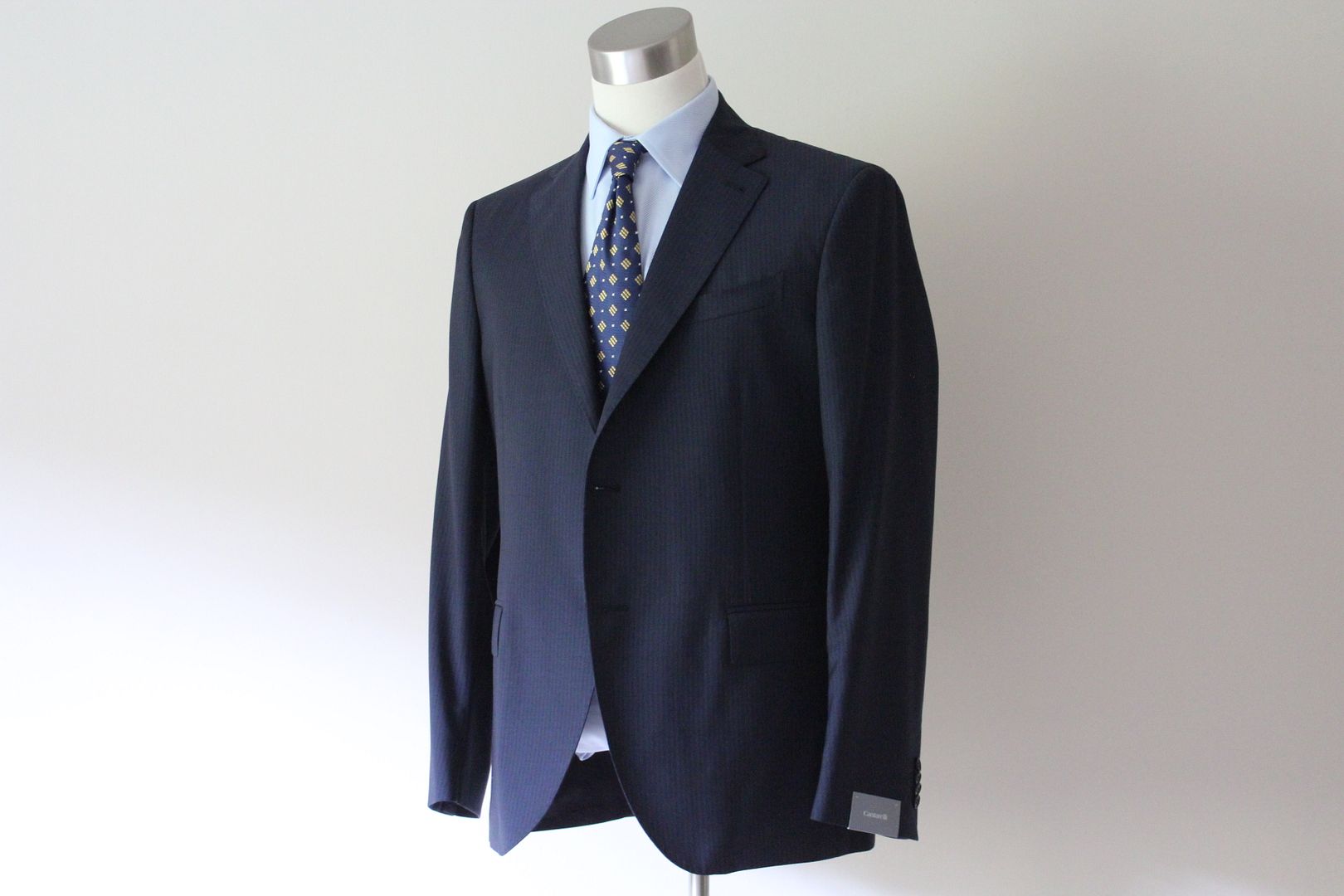 More pictures
(Click to show)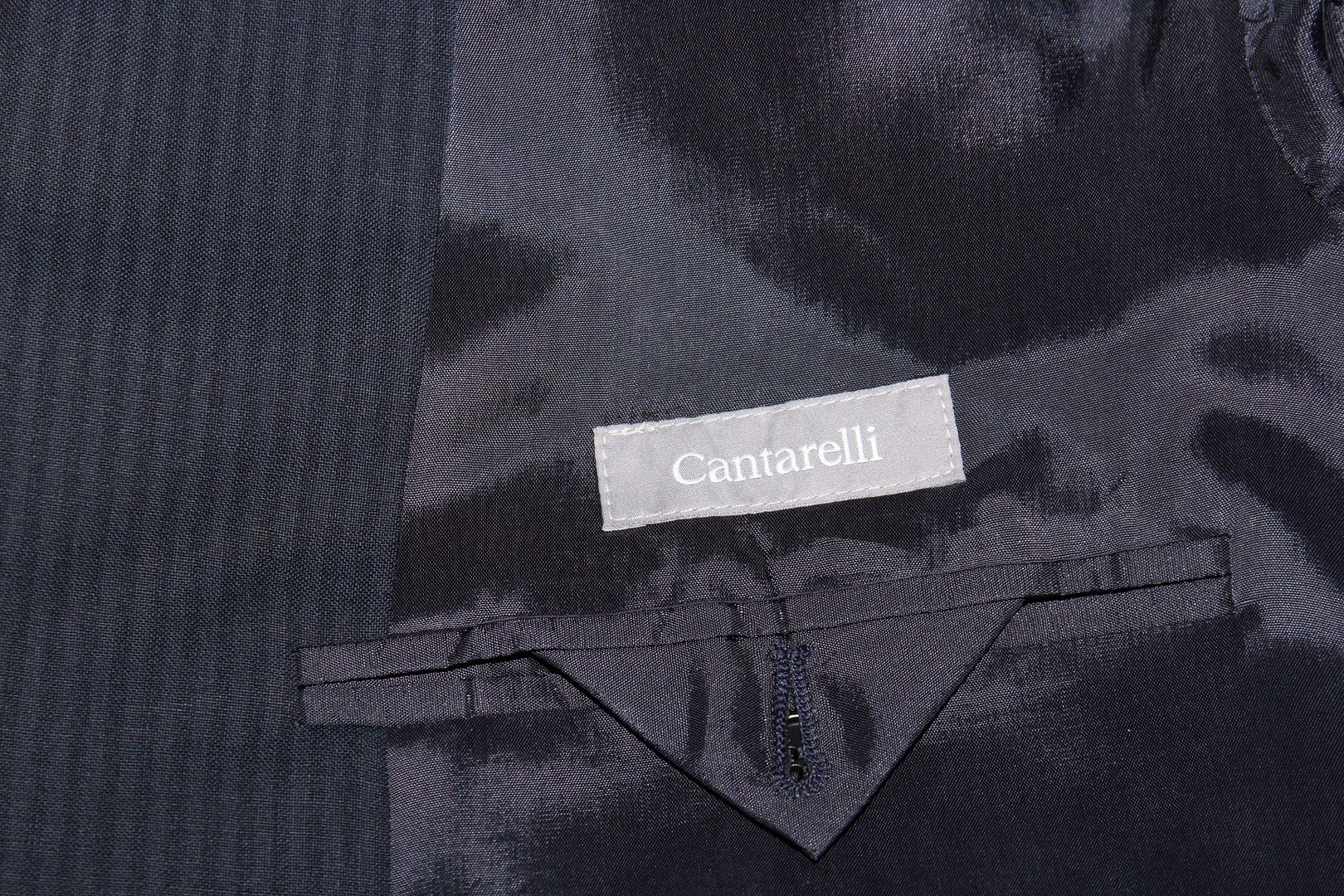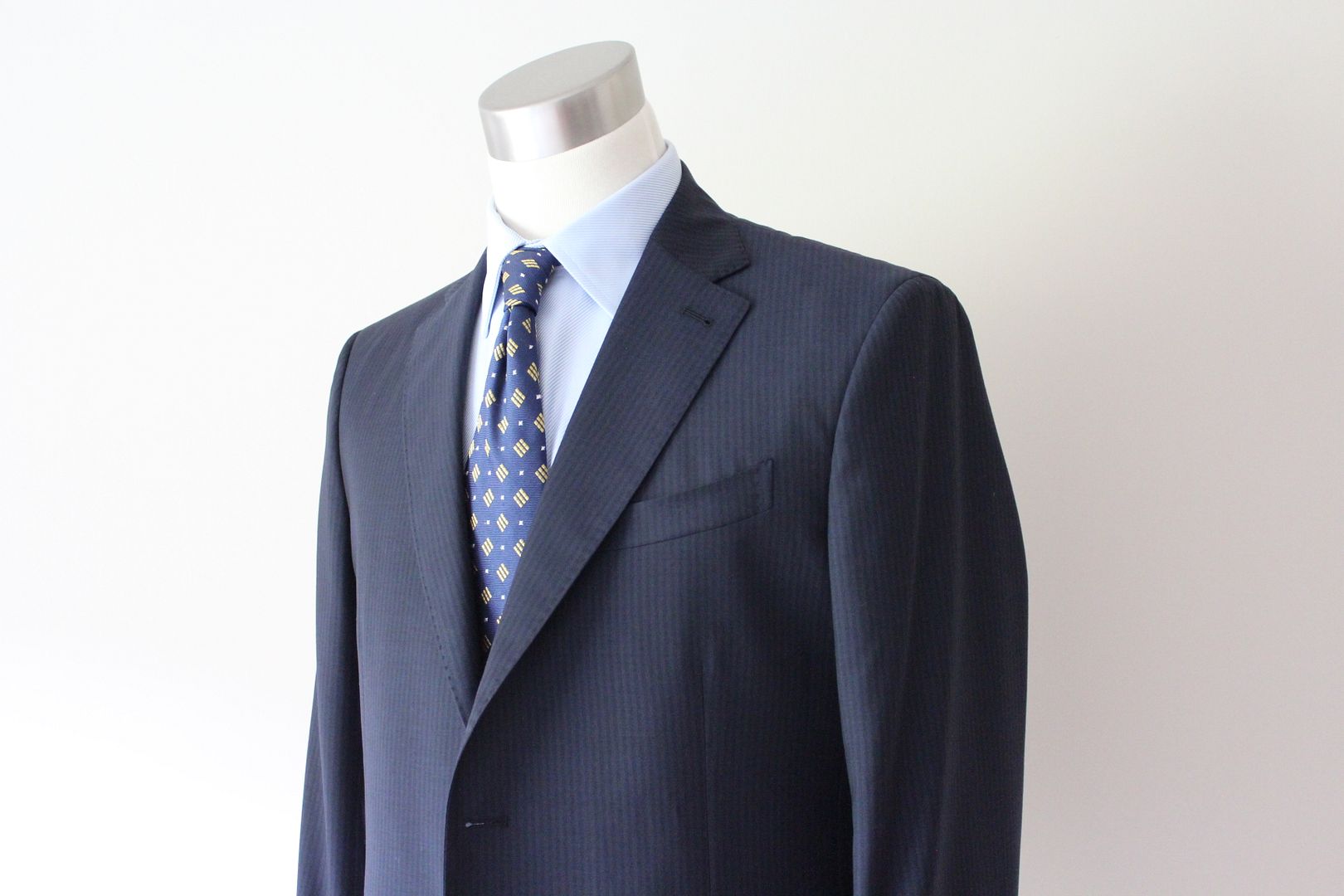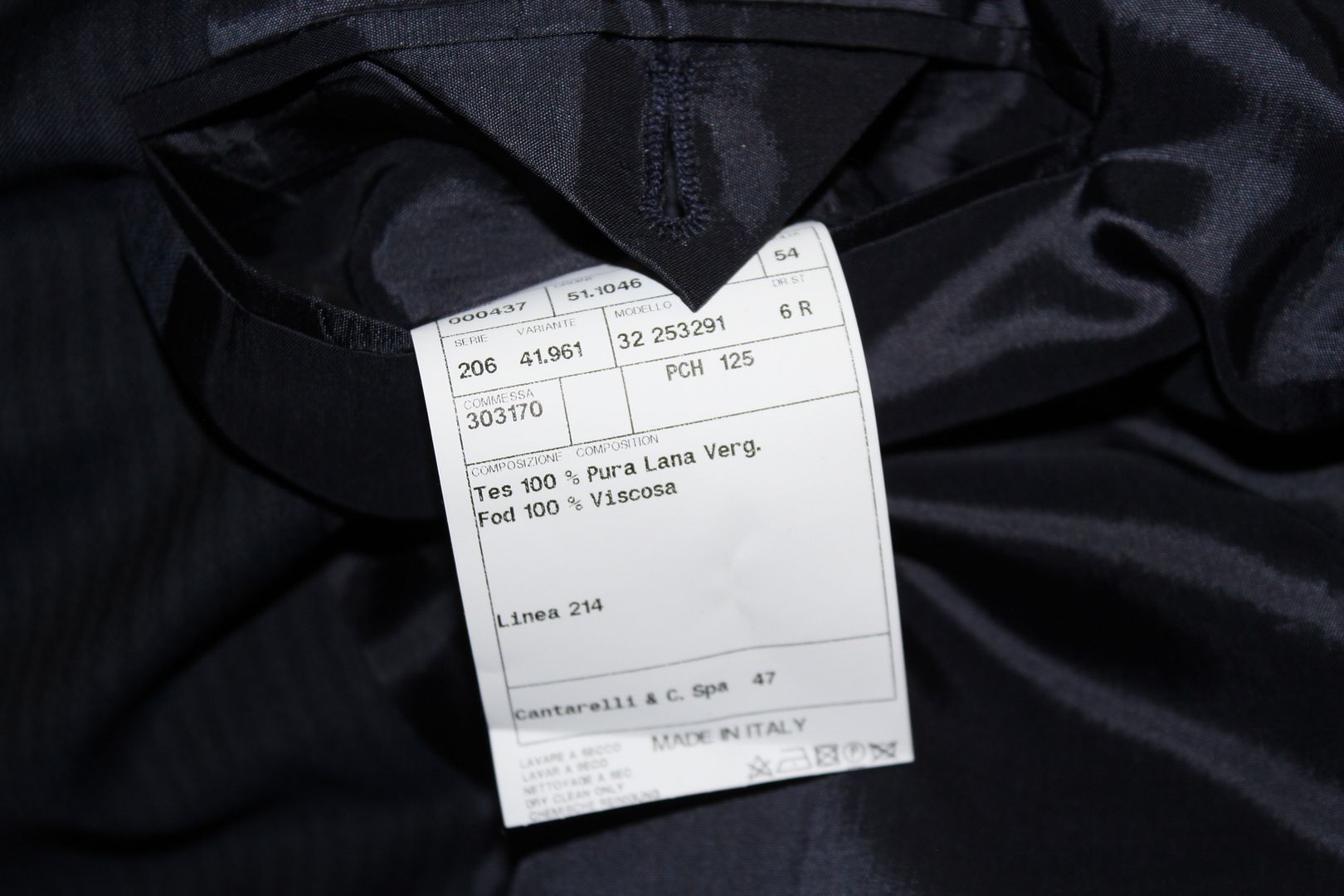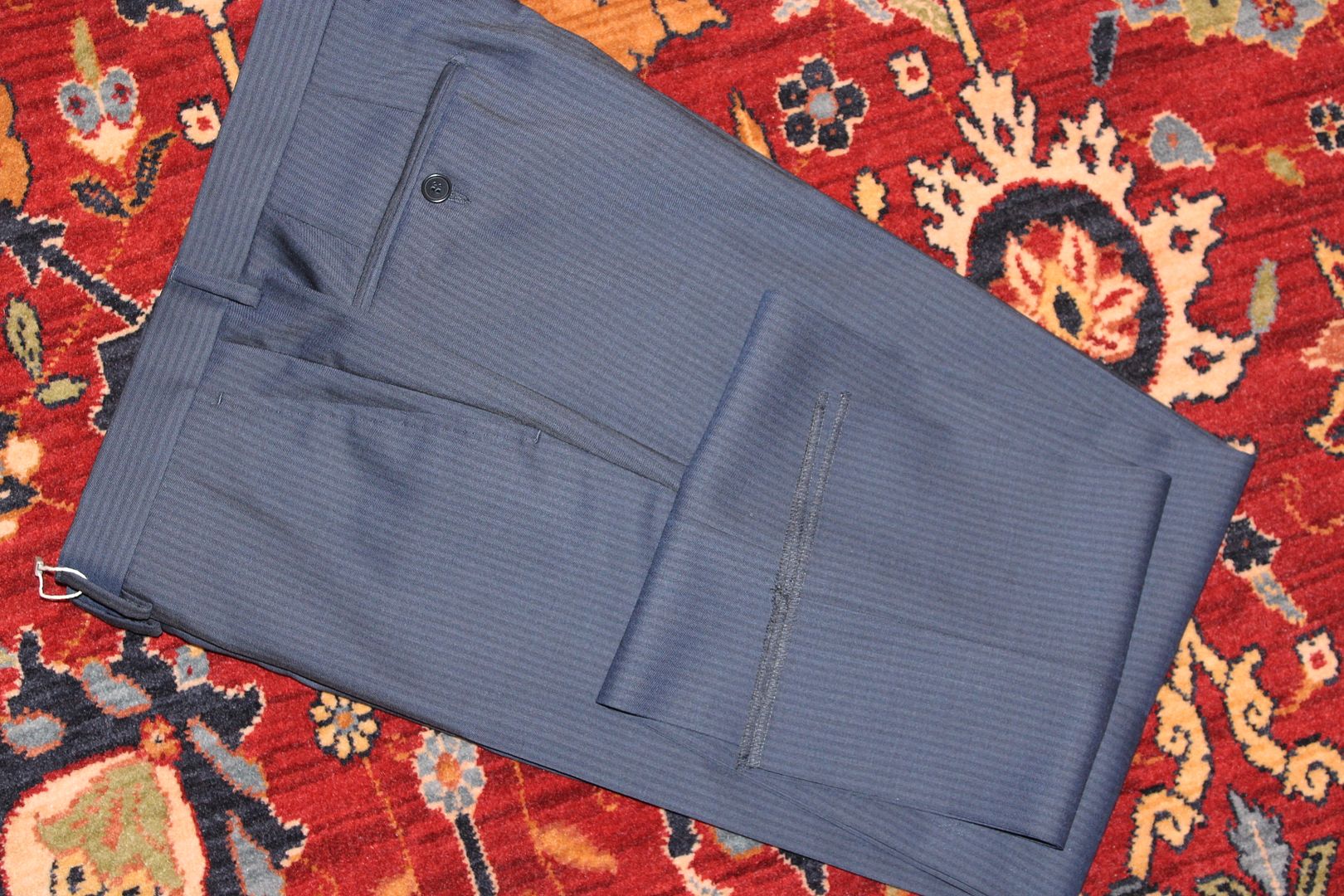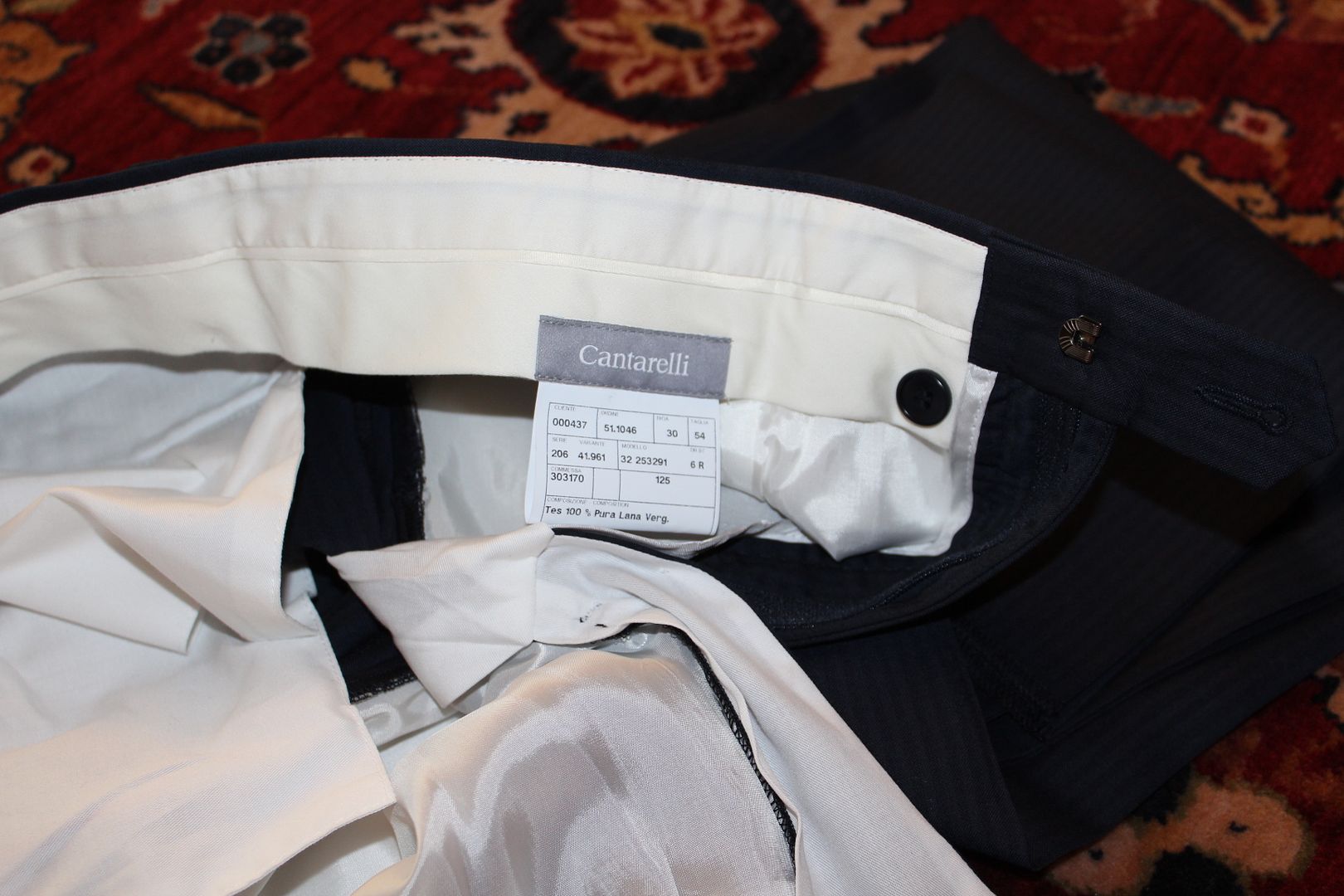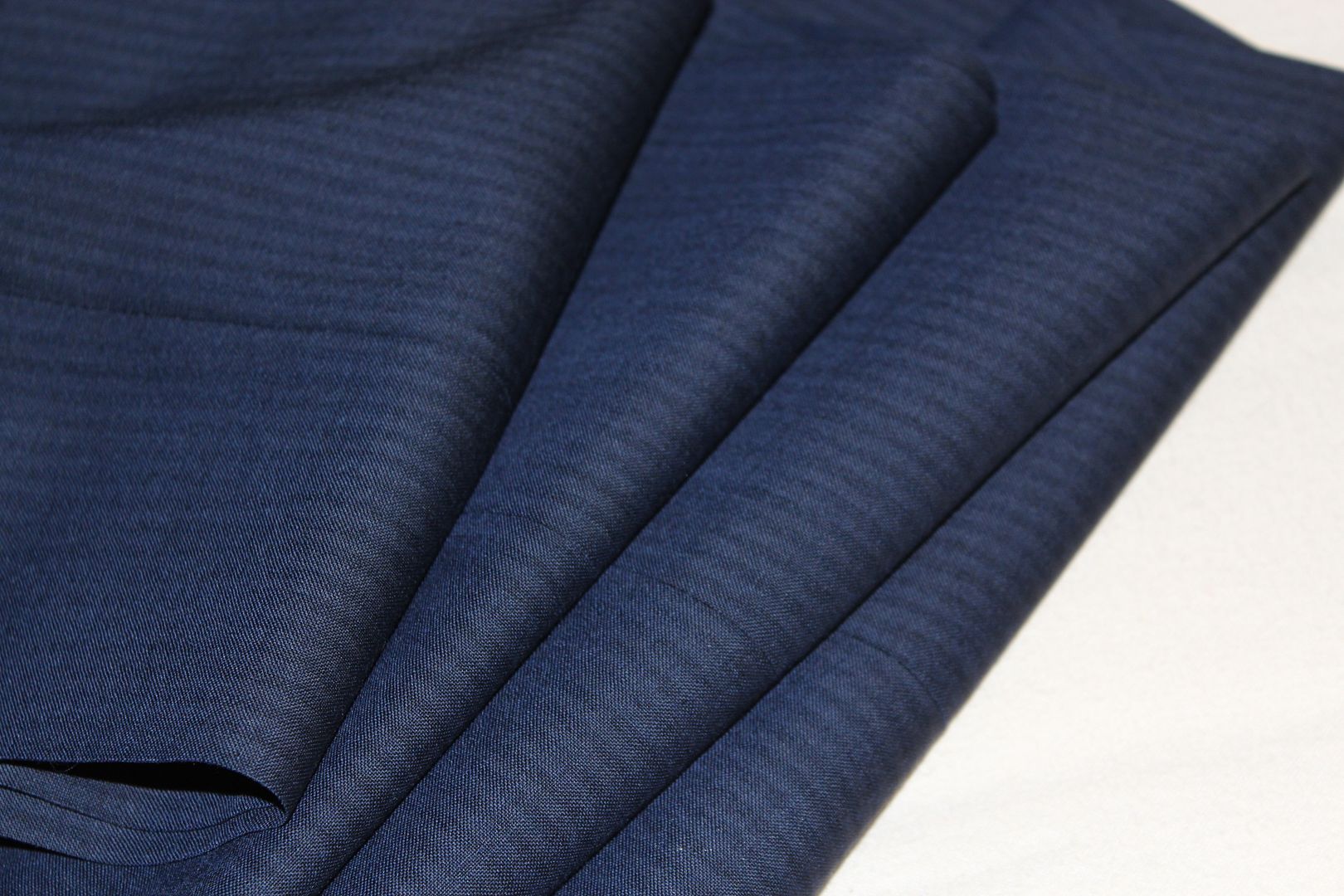 Edited by A Guy from Shanghai - 1/19/17 at 4:11pm