This Classified is Closed
For Sale:
DROPS!! FS/FT : Gorgeous Vintage Dark Brown Lambskin Avirex A2 Jacket - MINT
Will Ship To: Anywhere

Regrettably looking for a good home for my gorgeous and very edible Avirex A2 Lambskin jacket. Made in the US of A! it is marked a Size M, but it fits MUCH larger. I have included measurements in teh pictures for you to judge.
I bought it as a gift to myself when I became a flight instructor in 1996 (I remember it was almost a whole month's salary then!) and it has served me extremely well in everything from a C152, 172, 182, 206, 210, 310, PA18-125R, PA28-180, 200, 201T, PA34, Be58, 76, B200, C550, C560, EMB100, SR20, 22, 22T...so LOTS of history and memories go along with it. It was used exactly as intended. LOL.
I have always babied it and conditioned with lexol and reno regularly.
As you can see from the pictures, it is in simply MINT condition. No scuffs, tears or any anomalies anywhere. The lining and leather still smells super fresh. Been on a very broad shoulder wooden hangar in a jacket bag from day 1.
The patina of the soft lambskin leather and color are simply beautiful! This is earned patina! Heavy Duty solid brass zipper, snapped collar. All the labels are as fresh and clean as the day I got it.
oh and it weighs about 5 lbs!
$350
NOW $295
shipped anywhere, or am looking for a 41ish R, 42 slim R, unstructured jacket in trade.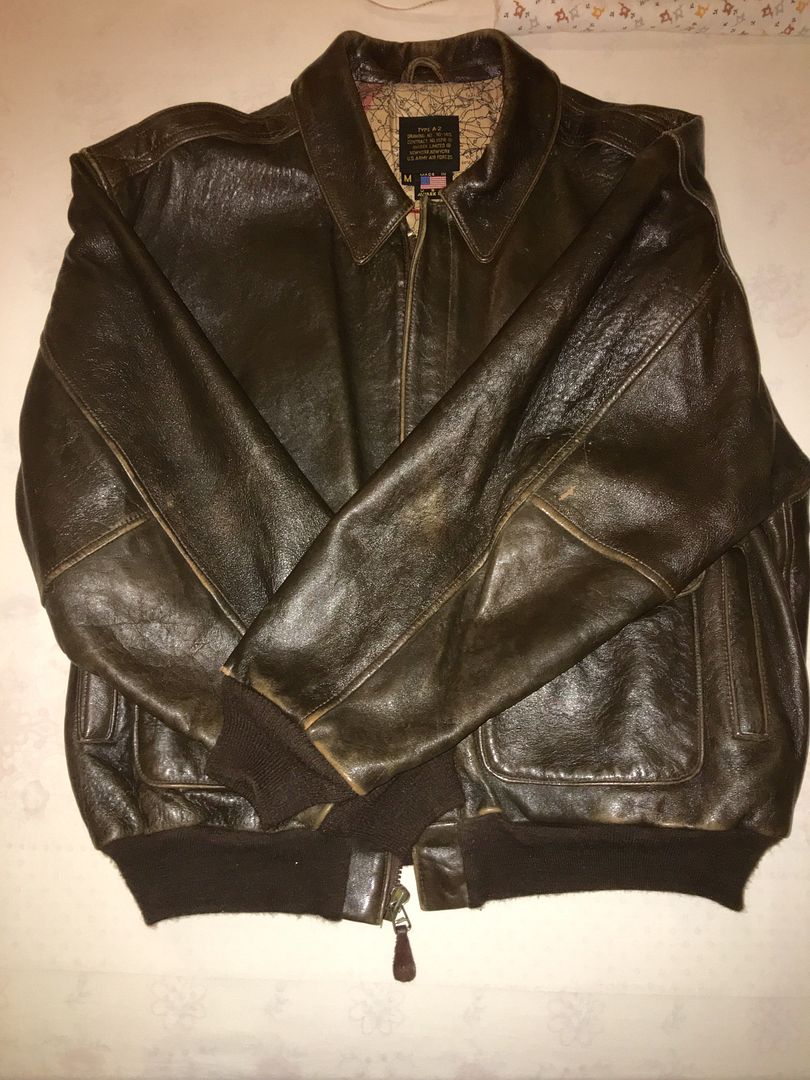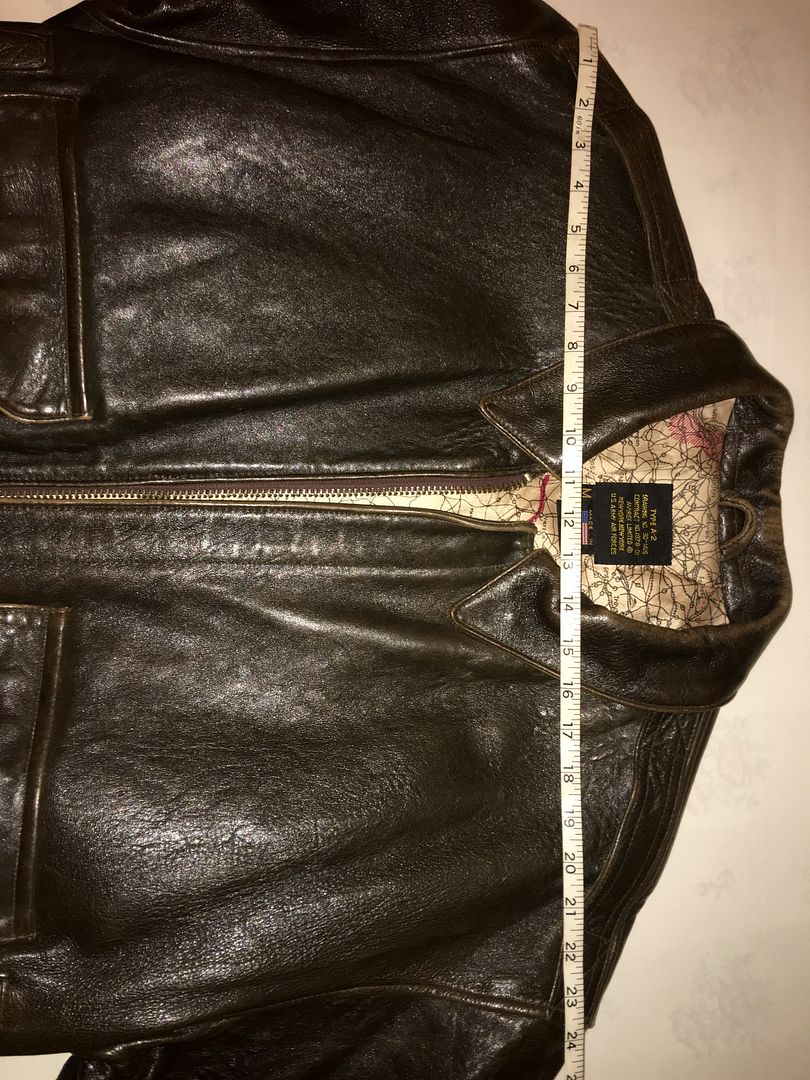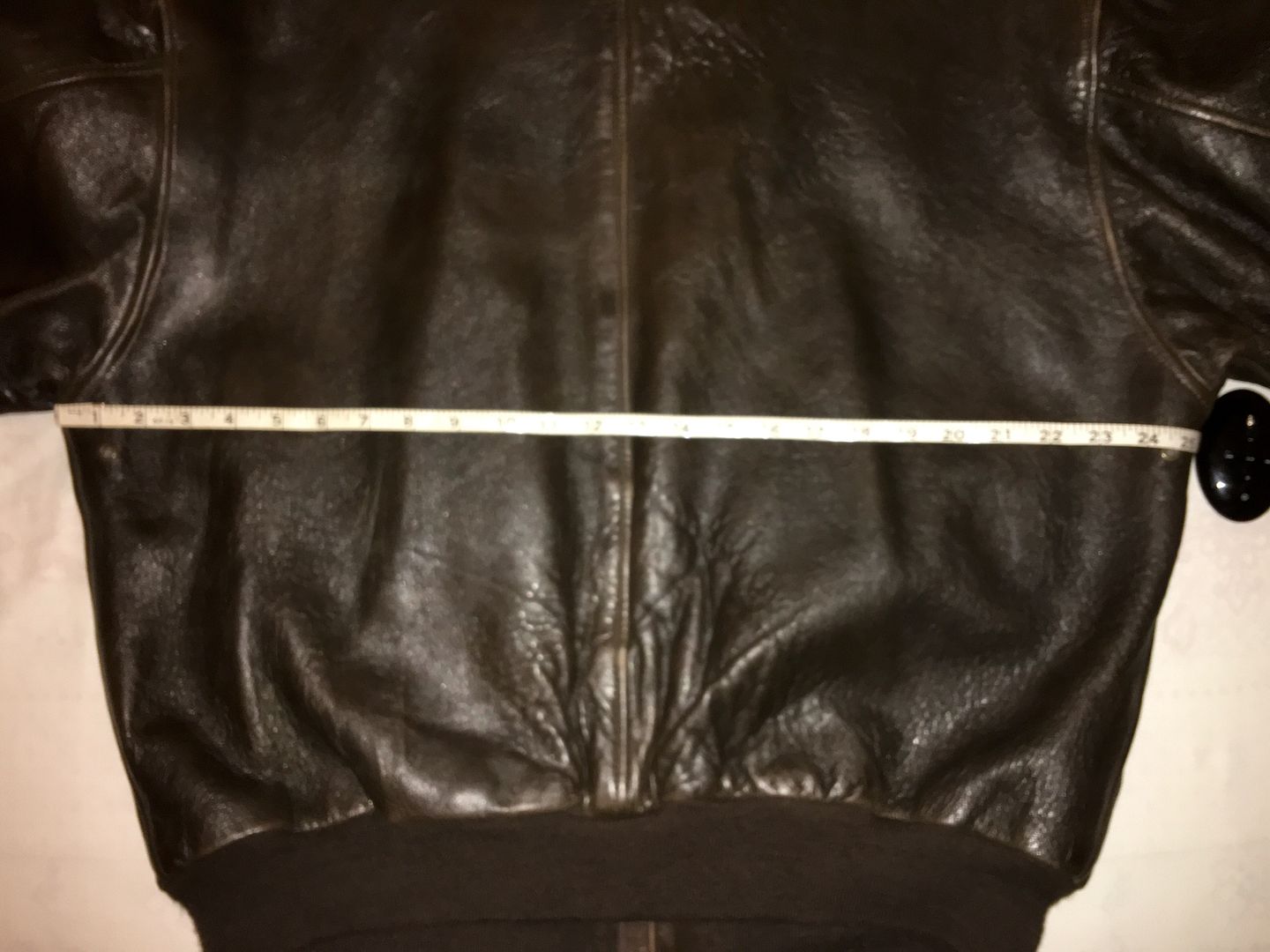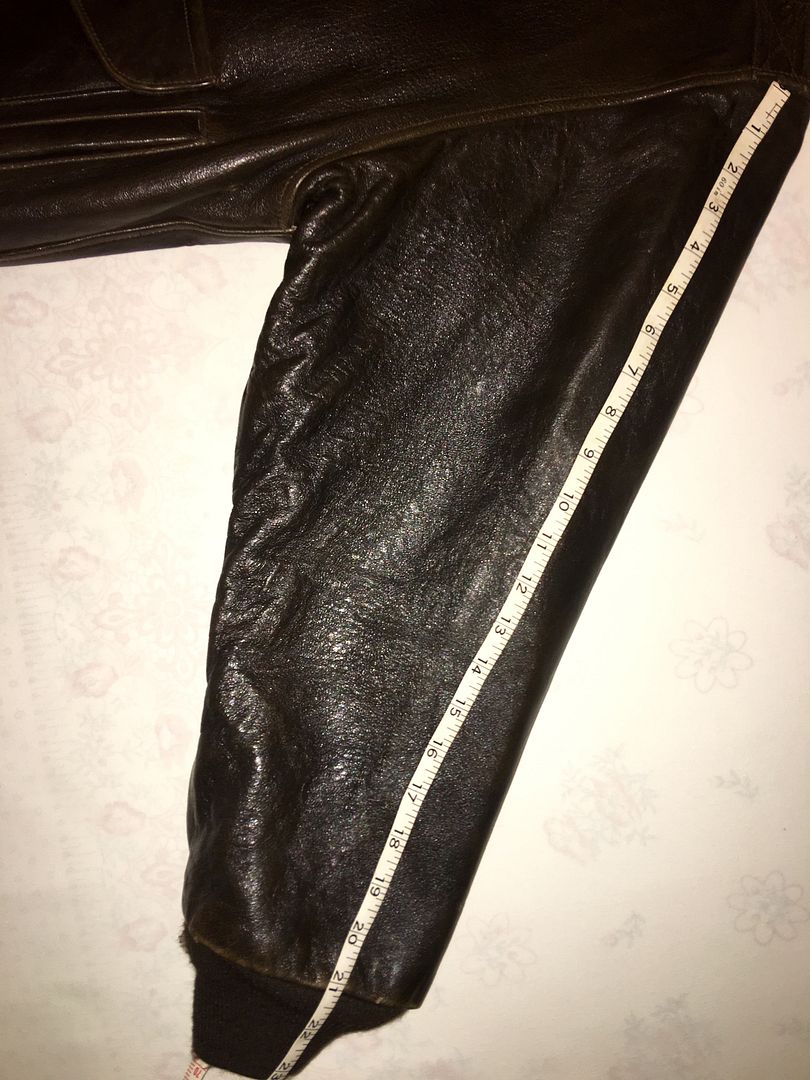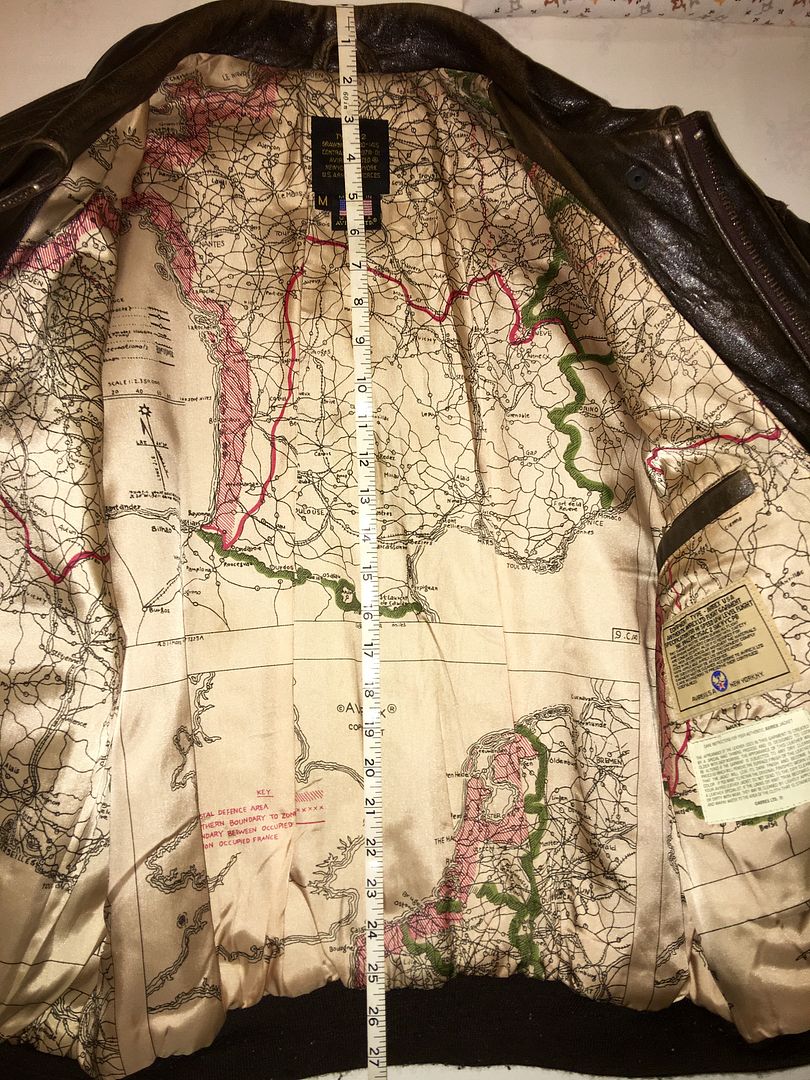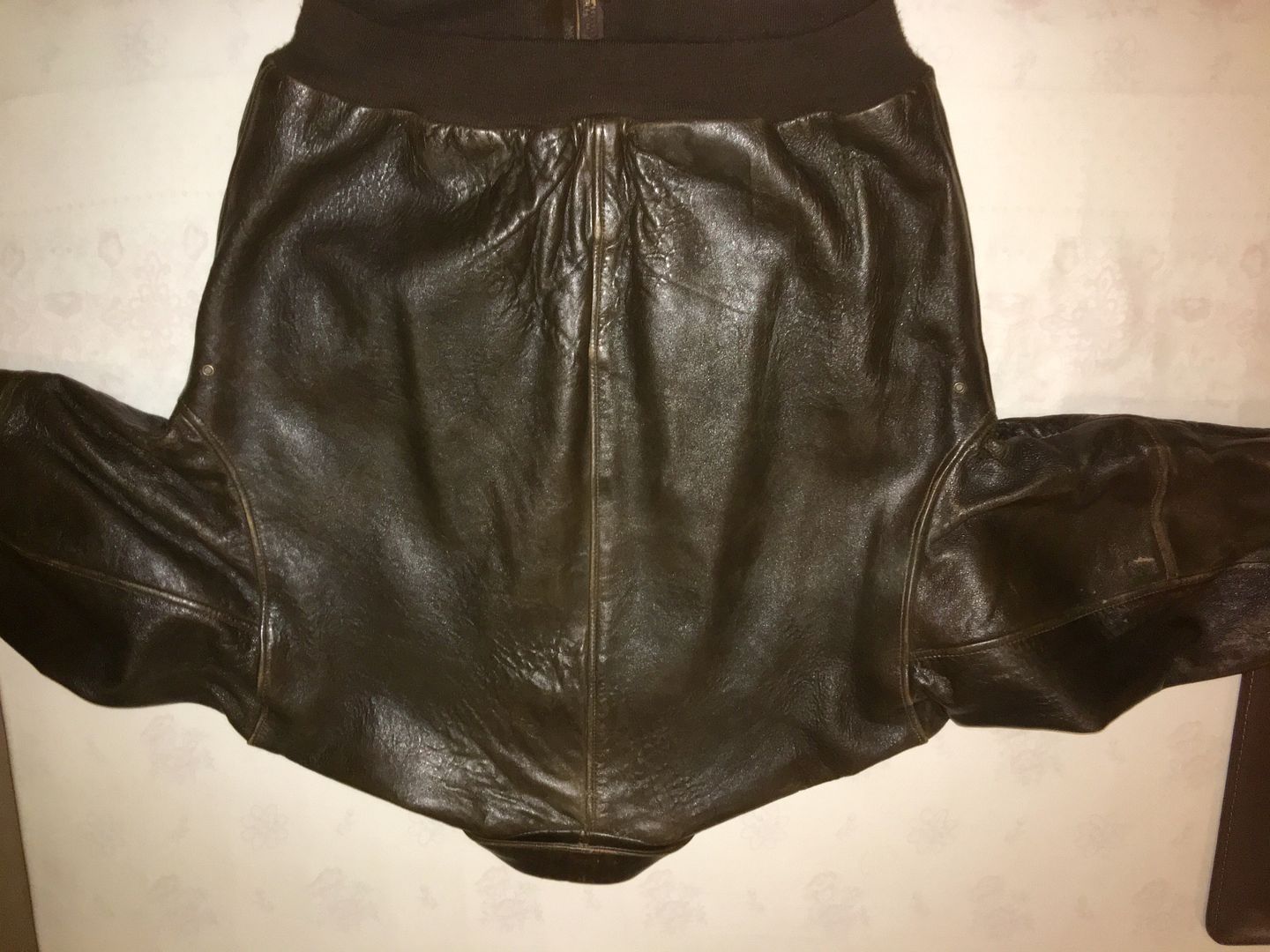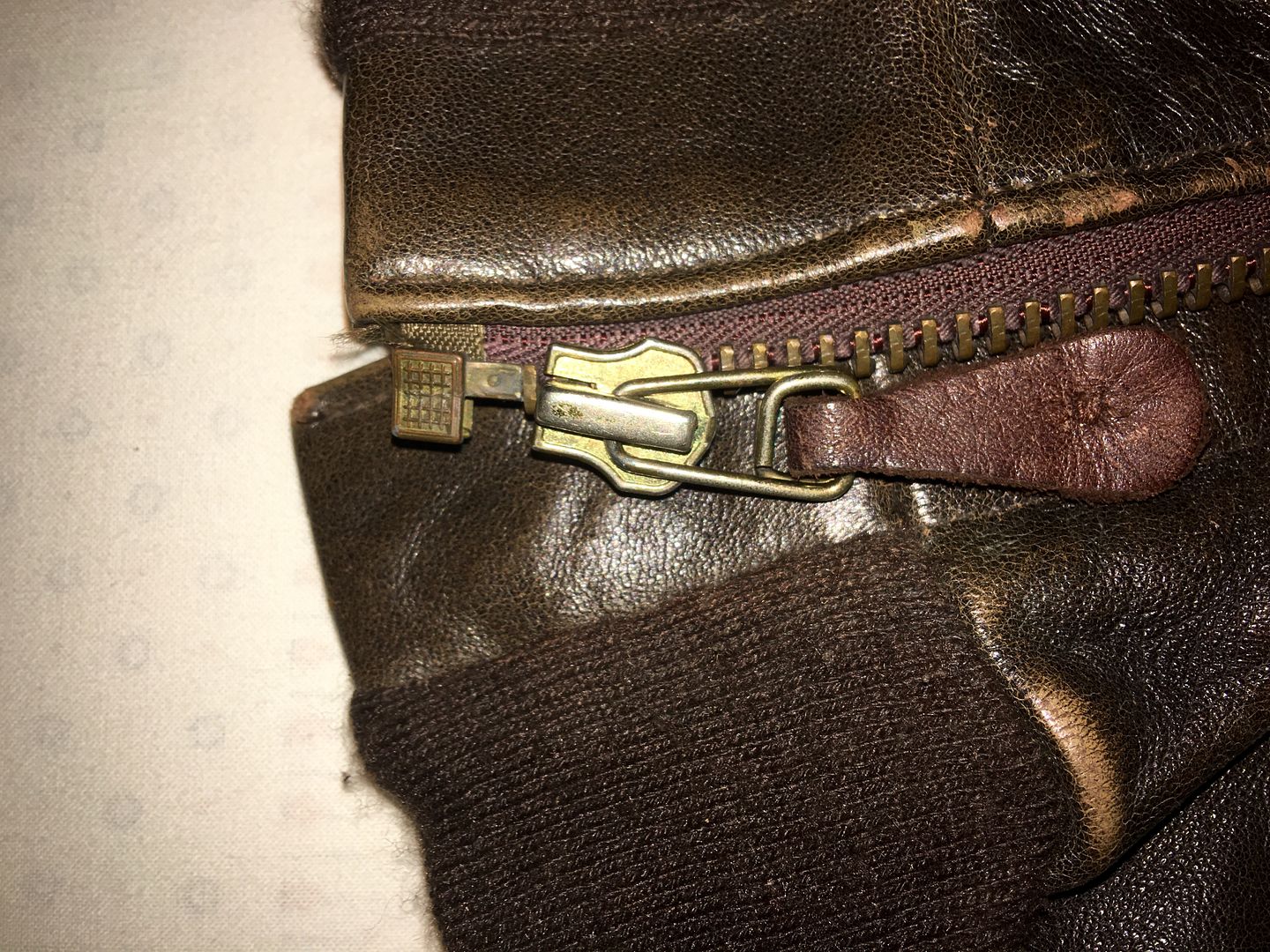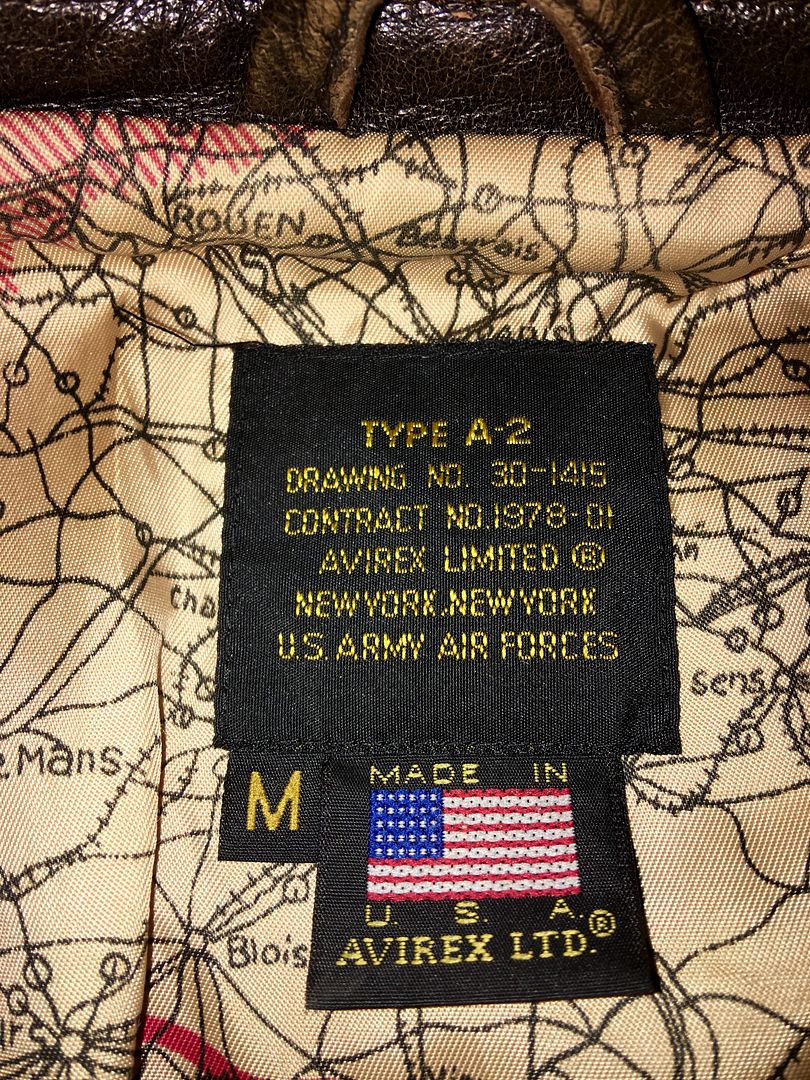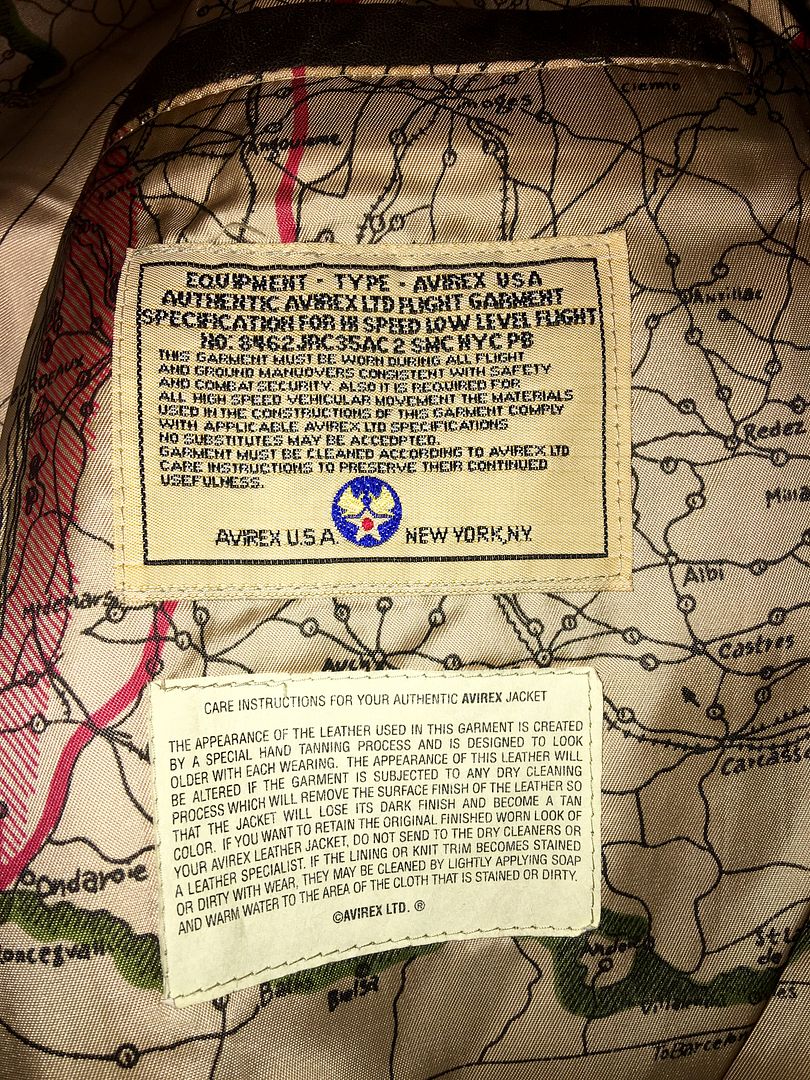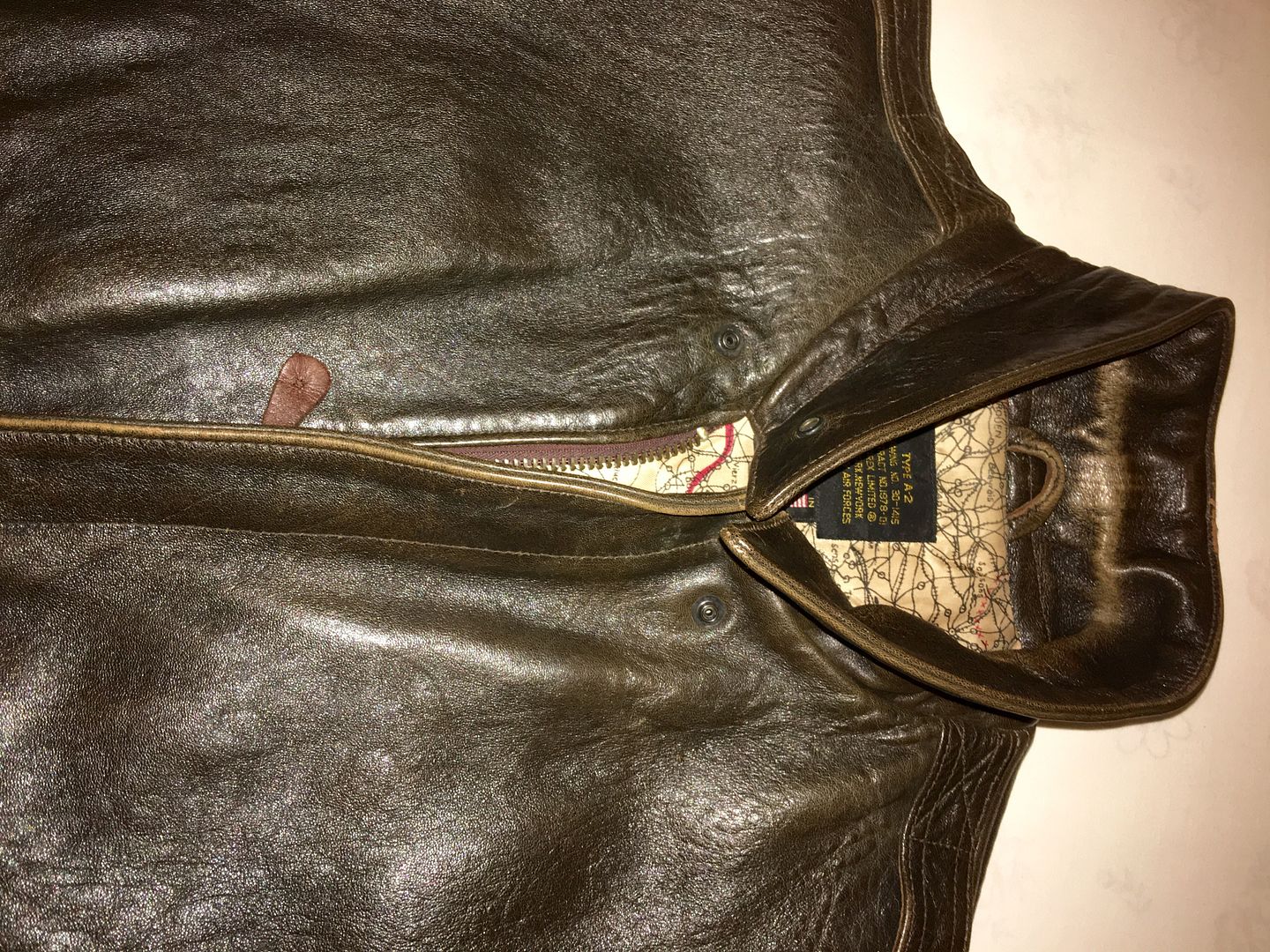 Edited by ap10046 - 10/12/16 at 9:44am