This Classified is Closed
For Sale:
Size 9G UK █ Crockett & Jones "Draycott" Chesnut Brown Punchcap Derbies █ Worn 3x, Excellent Condition, Comes with Original Box and Bags
Will Ship To: Anywhere

Up for sale is a pair of very gently worn Crockett and Jones "Draycott" derbies in size 9G UK.
I have been on the fence whether or not to keep these. They fit me very well, but I never bring them out because they are hard to pair with dark suits. I have worn them no more than 3 times.
I had them professionally "topy'd" by B. Nelson shoe repair in New York. (That is, they put the protective Vibram plastic top layer on the sole to give it some water resistance and better traction ---
a $40 excluding the shipping I paid for both ways
).
These will come with the original C&J box labeled "Draycott, 9G" and the original green cloth bags. They will NOT come with the shoe trees pictured. I am keeping those for my other C&Js.
Outsole length, tip to heel: 12.15 inches
Outsole width, at widest: 4.35 inches
Insole length, from tip to heel: 11.6 inches
Selling these to clear out of my closet. My loss is your gain! Kind of sad to see these go.
$299 shipped CONUS. Sale is final.
I'll ship to any country. PM me for shipping quotes outside the CONUS.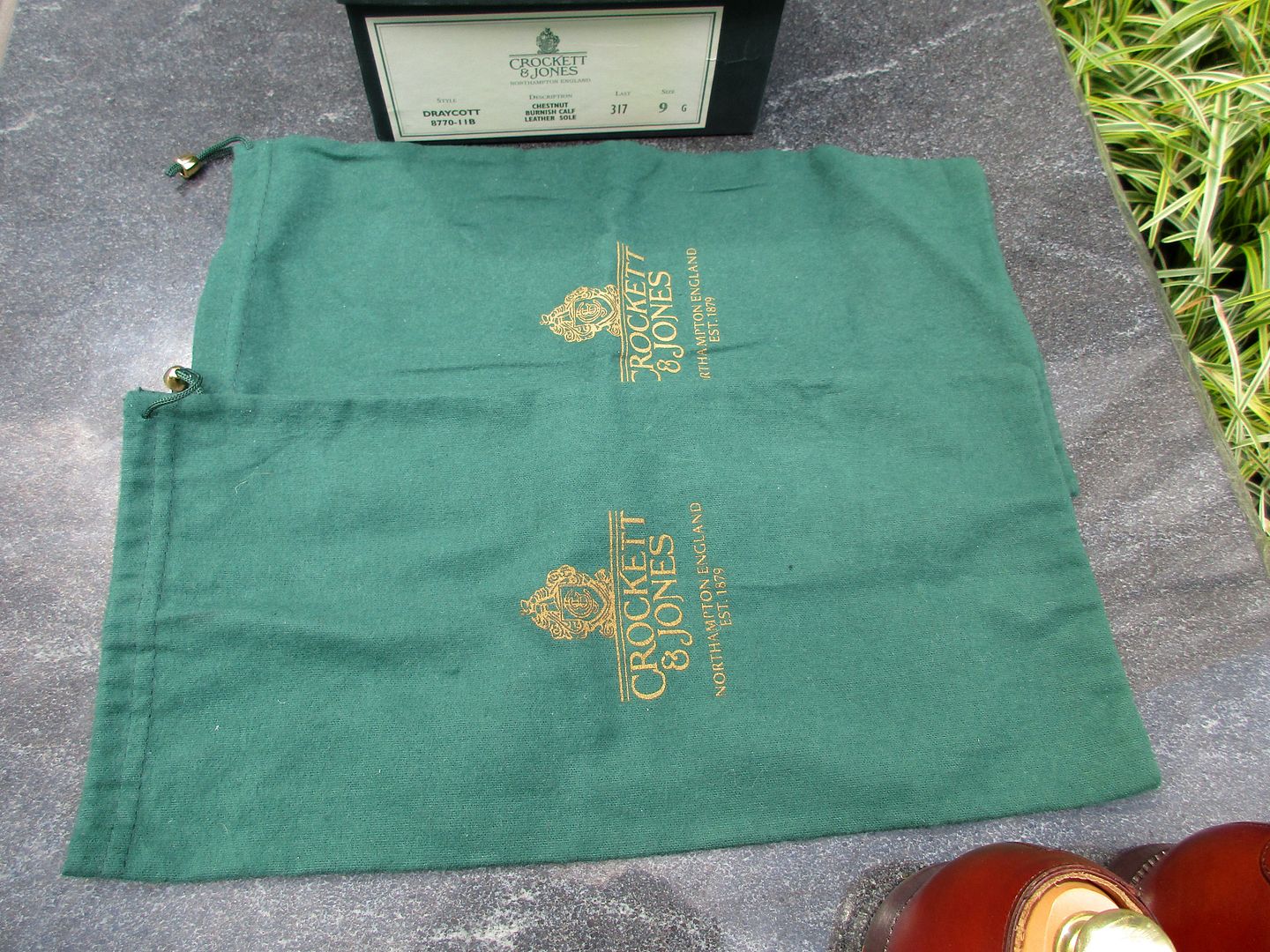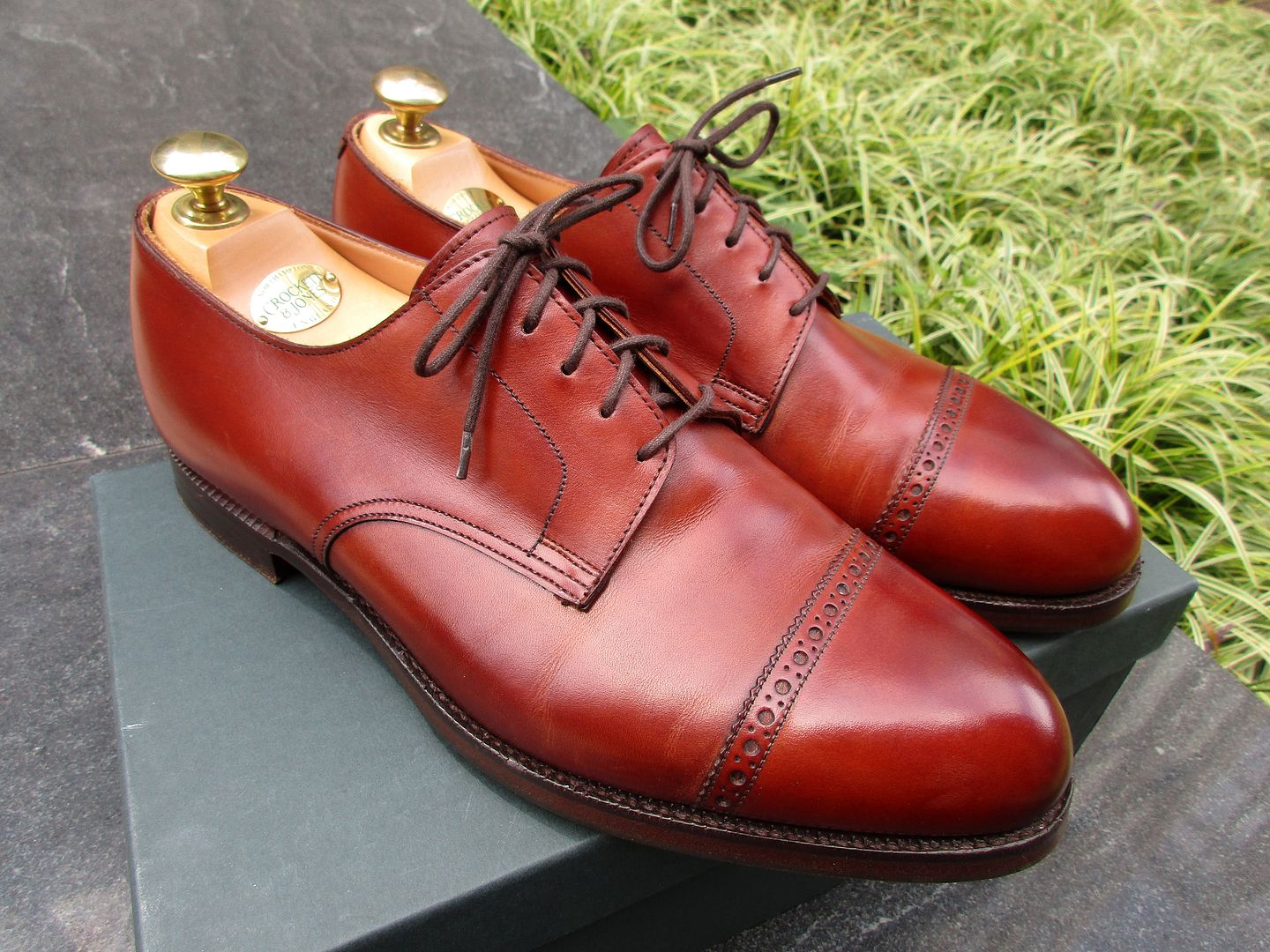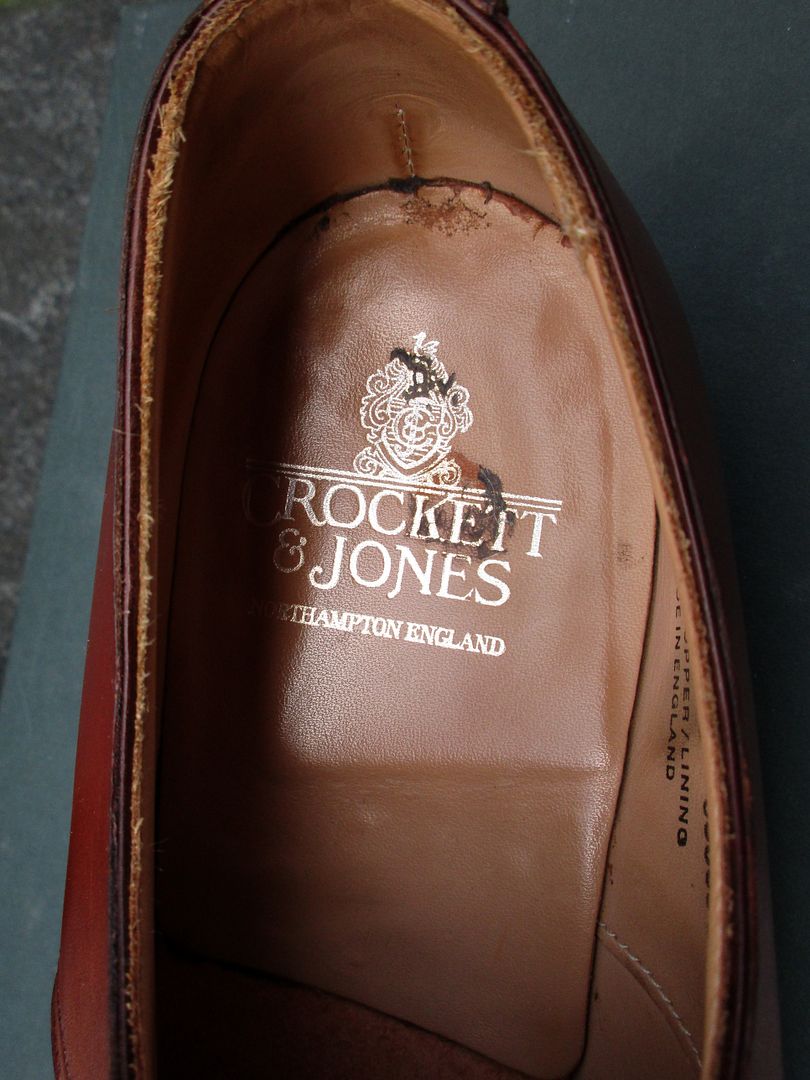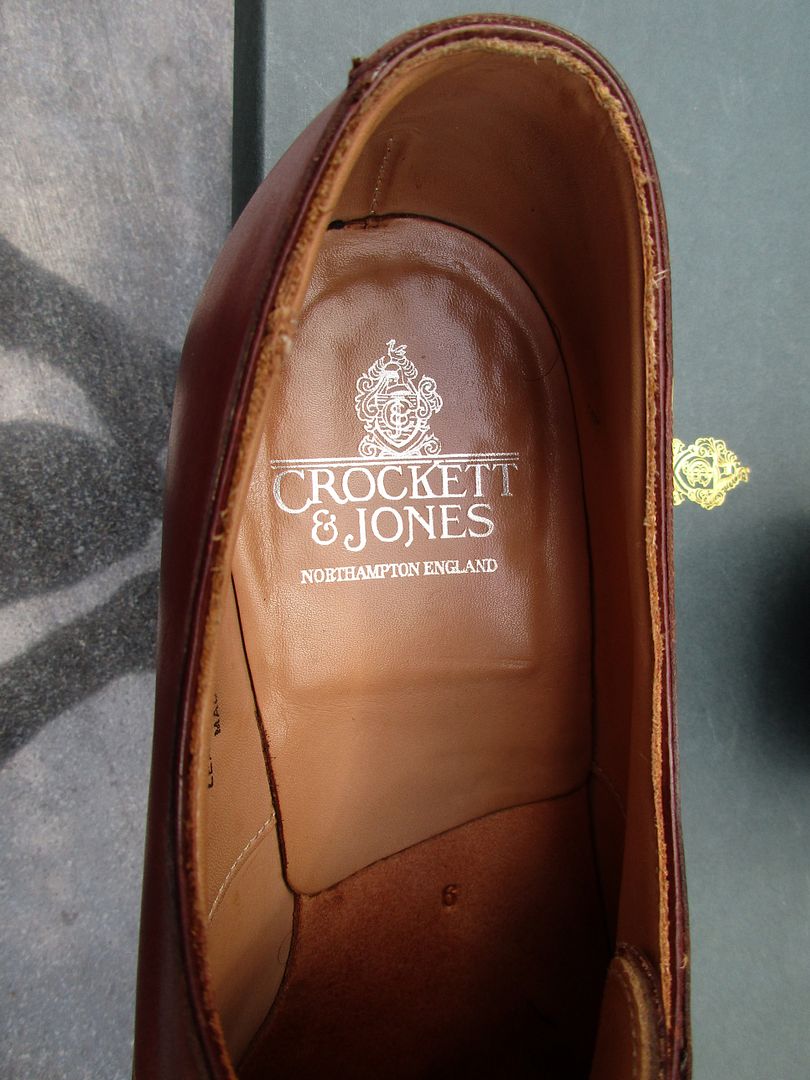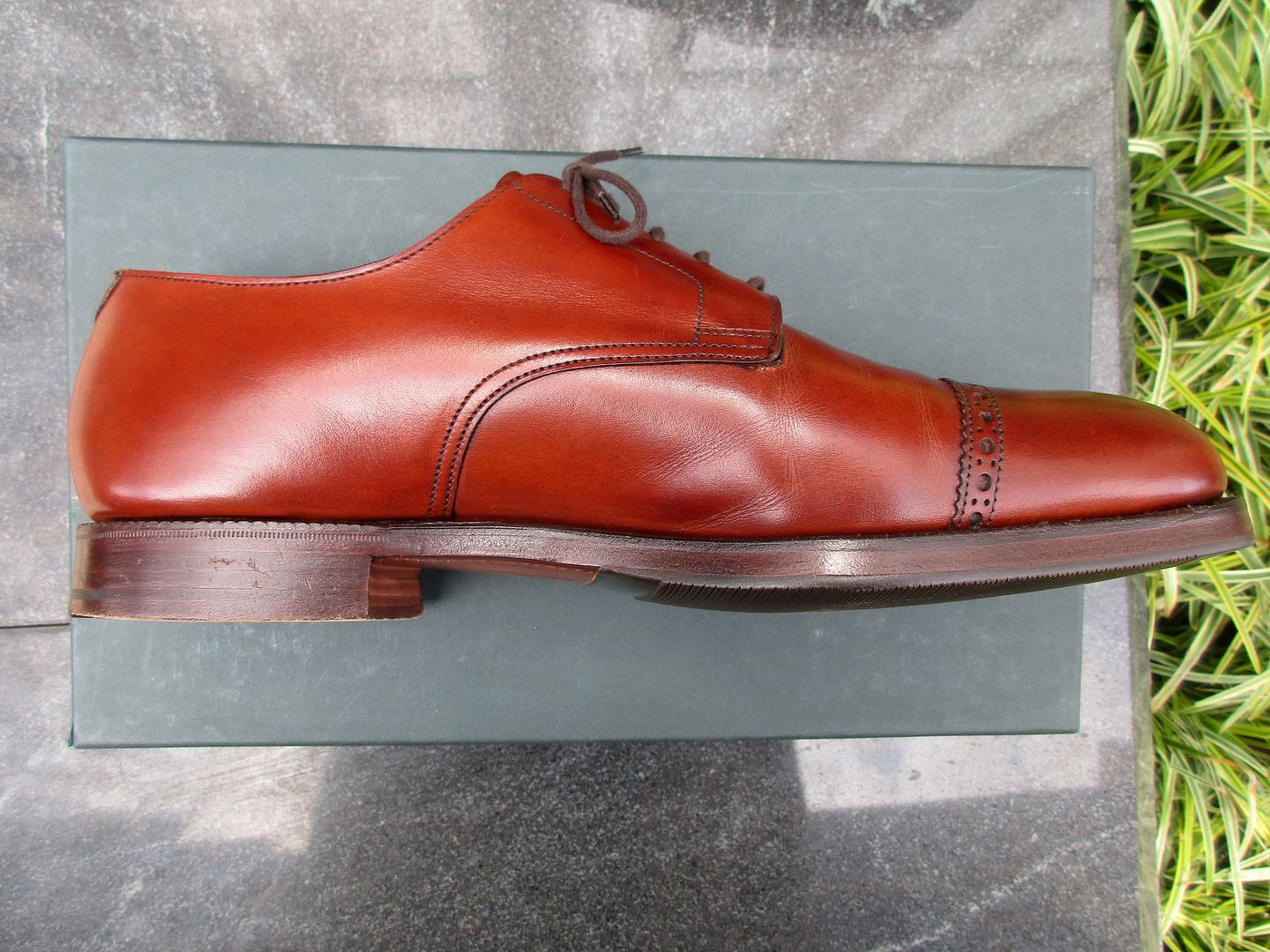 Edited by jrd617 - 9/4/16 at 2:19pm