For Sale:
Borrelli blue blazers / sportcoats - three NWT 52 & 54 (40 / 42 / 43 US)
Will Ship To: Anywhere

Failed Yoox order that came right before the holidays and the return deadline came and went while I was out of town visiting family. Just looking to get my $ back. These are all nice, just not my size.
Price includes shipping in the US. International buyers pay actual shipping via USPS international.
The first two are very similar - lined only in the sleeves, no shoulder padding, working buttons on the sleeves (you can shorten the sleeve from the shoulder if you can't get enough adjustment at the cuff), dual vent, three button, pick stitching, high and tight armholes, jetted pockets, euro 52 size. The fabric is just different. One of them is a slightly looser and softer weave, and the other is a denser and more structured fabric. I'd say they are similar in weight, and they're both just listed as 100% wool.
$400 each
- slightly less than my cost. A great deal on a staple coat. They could all use a good steaming to knock the wrinkles out.
The softer one - which almost has a mottled blue/black thing going on
Chest - 42.5"
Waist - 40.5"
Shoulders - 18.75"
Sleeve - 25.5"
Length (BOC) - 29"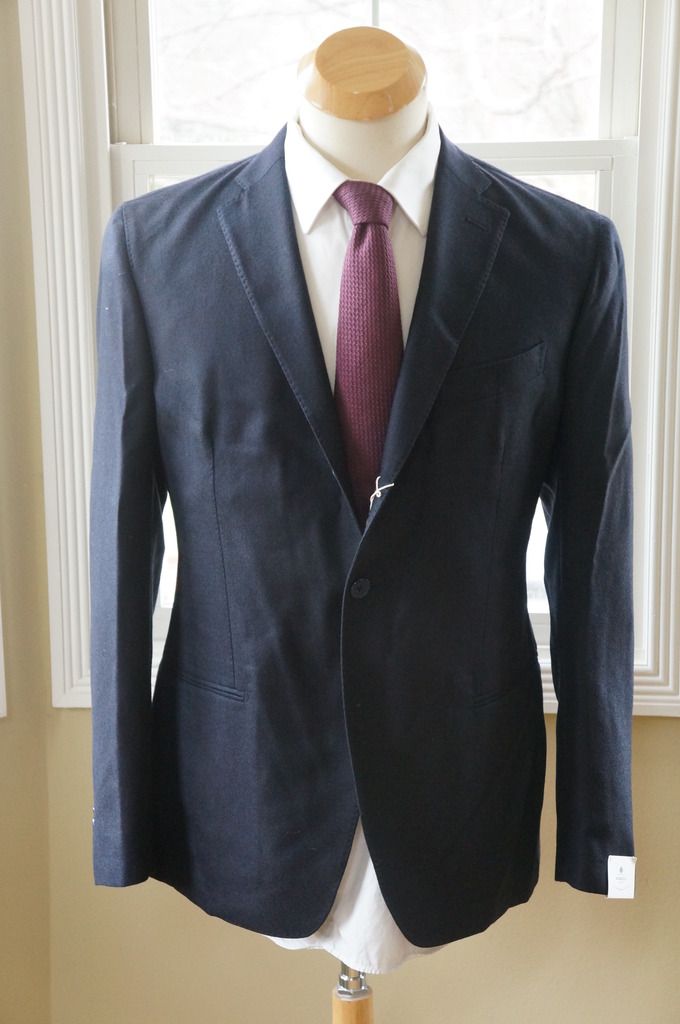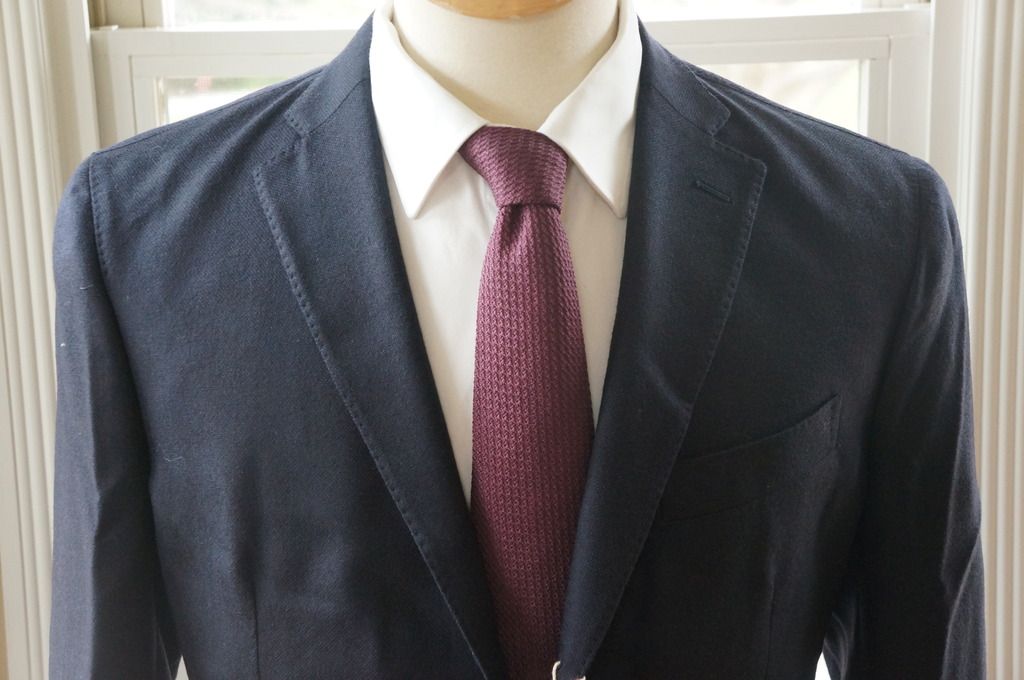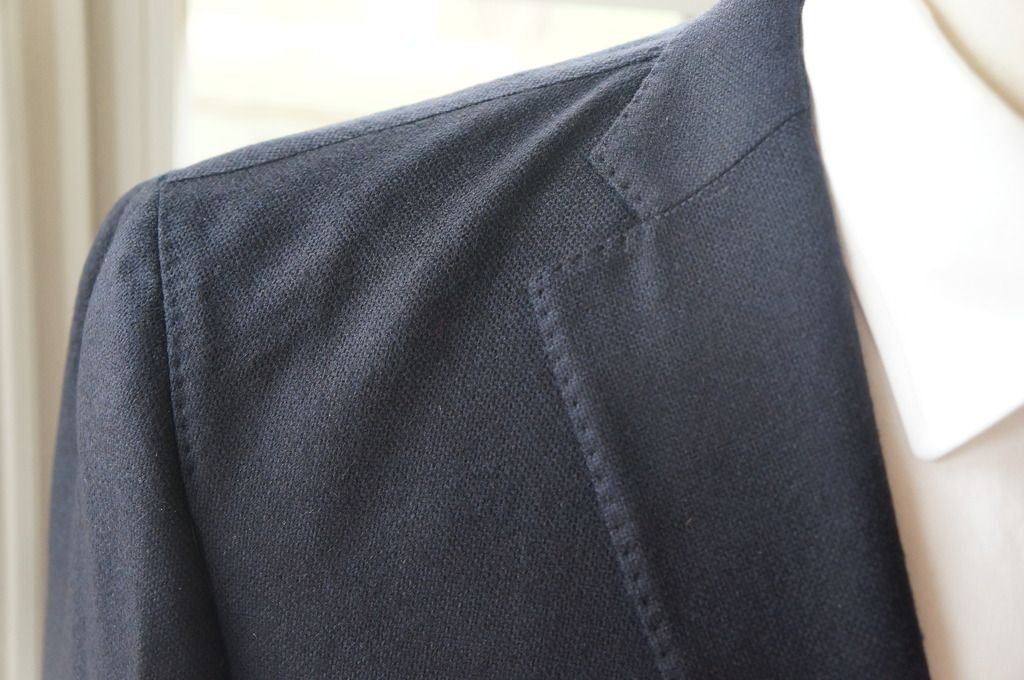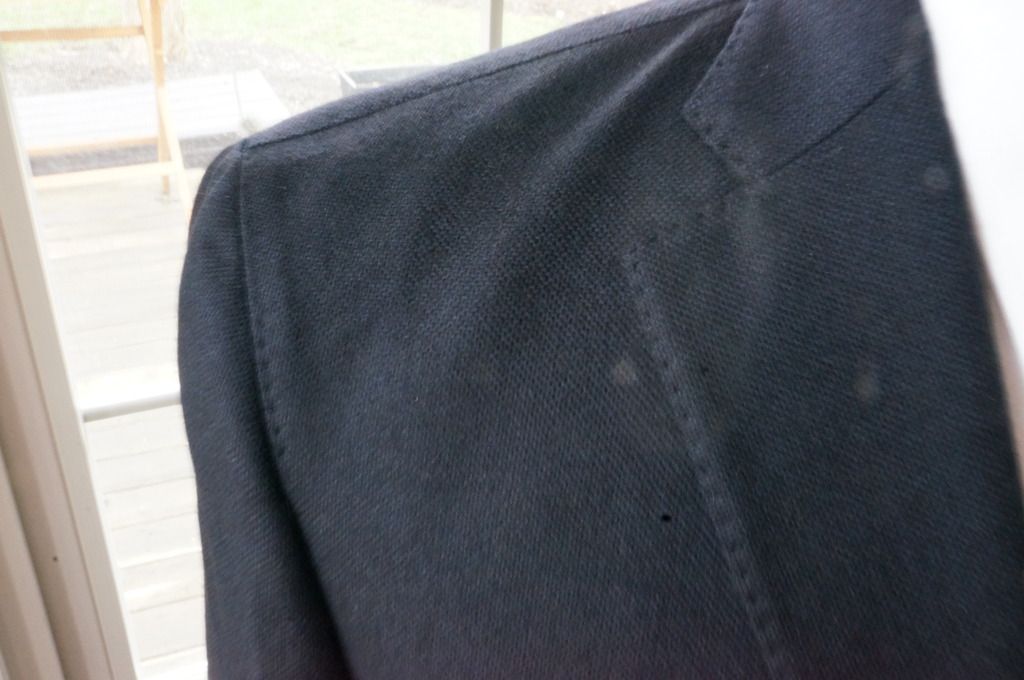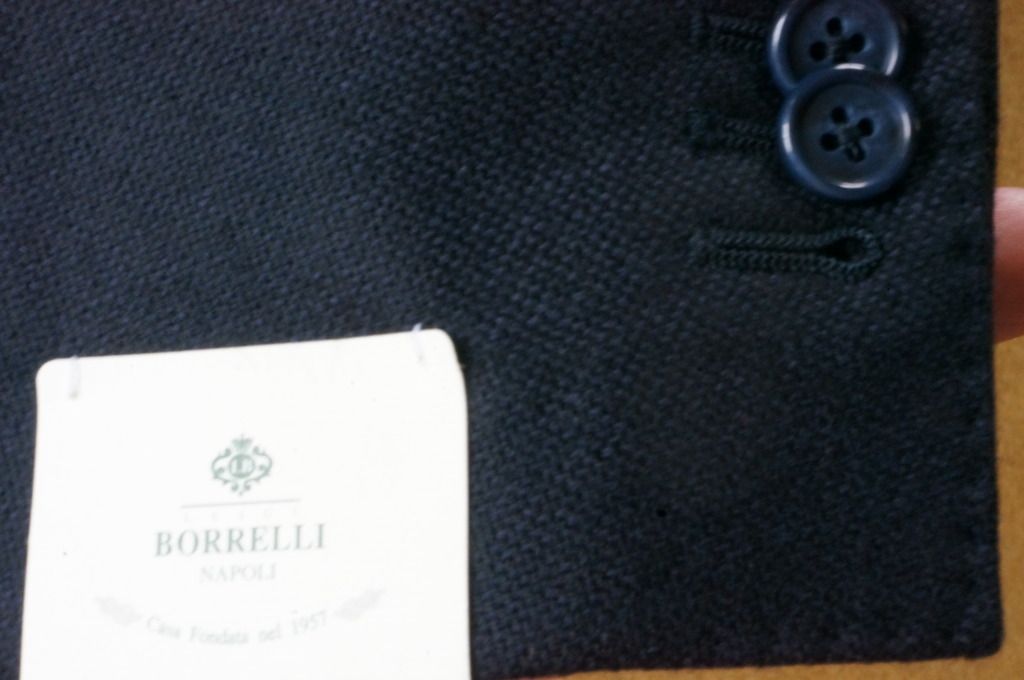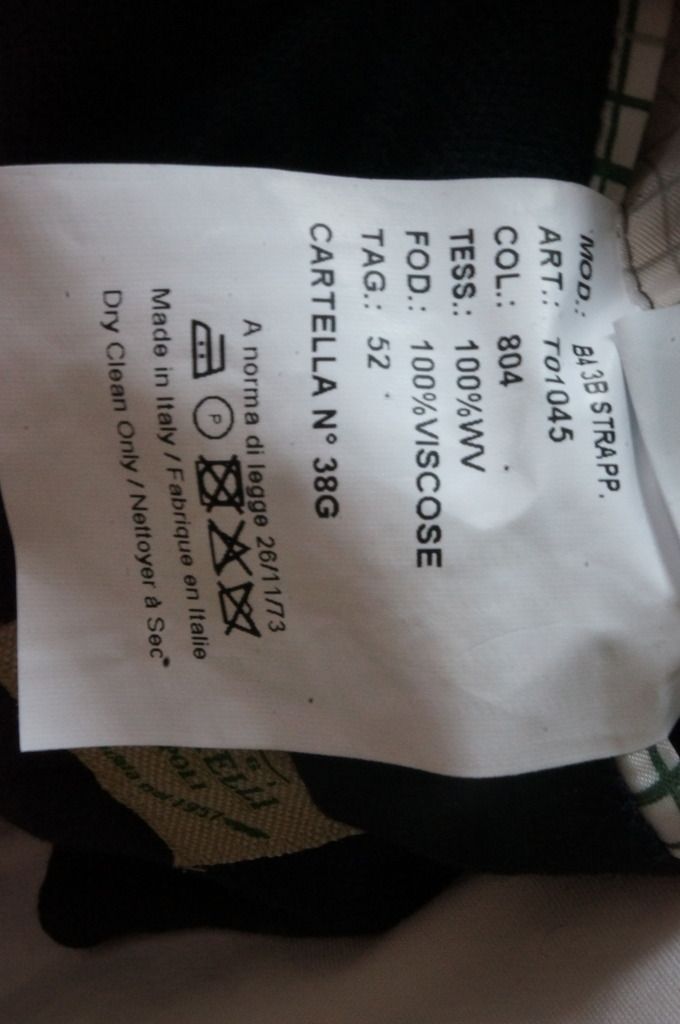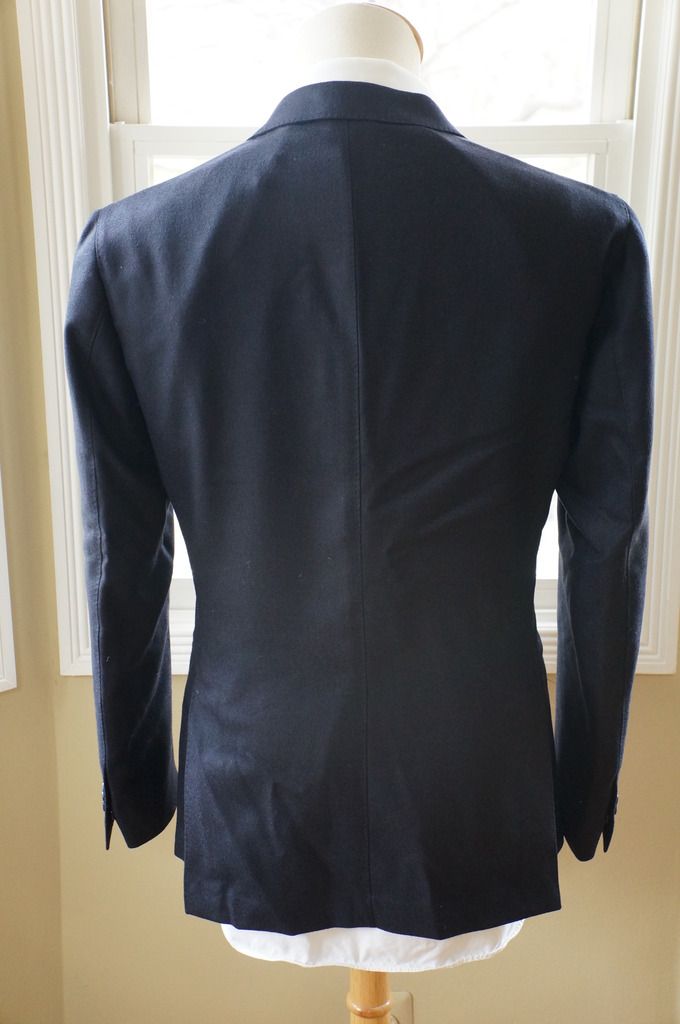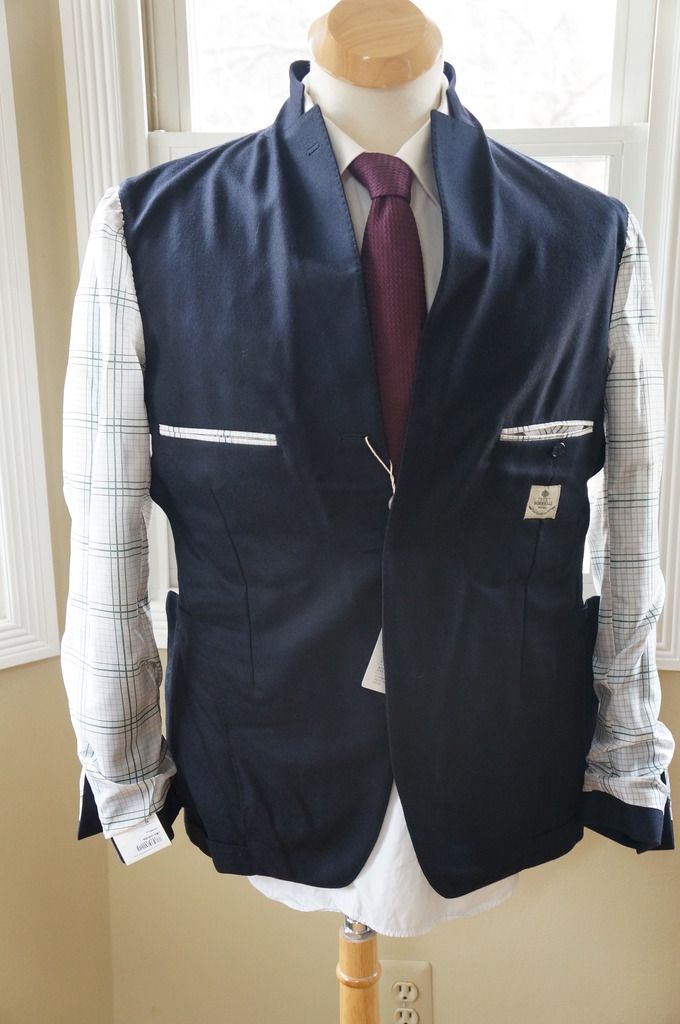 The more structured fabric, which is a classic blue blazer, but with some pattern to the fabric. Sorry I suck at describing fabrics
Chest - 42"
Waist - 40"
Shoulders - 18"
Sleeve - 25.5"
Length (BOC) - 29"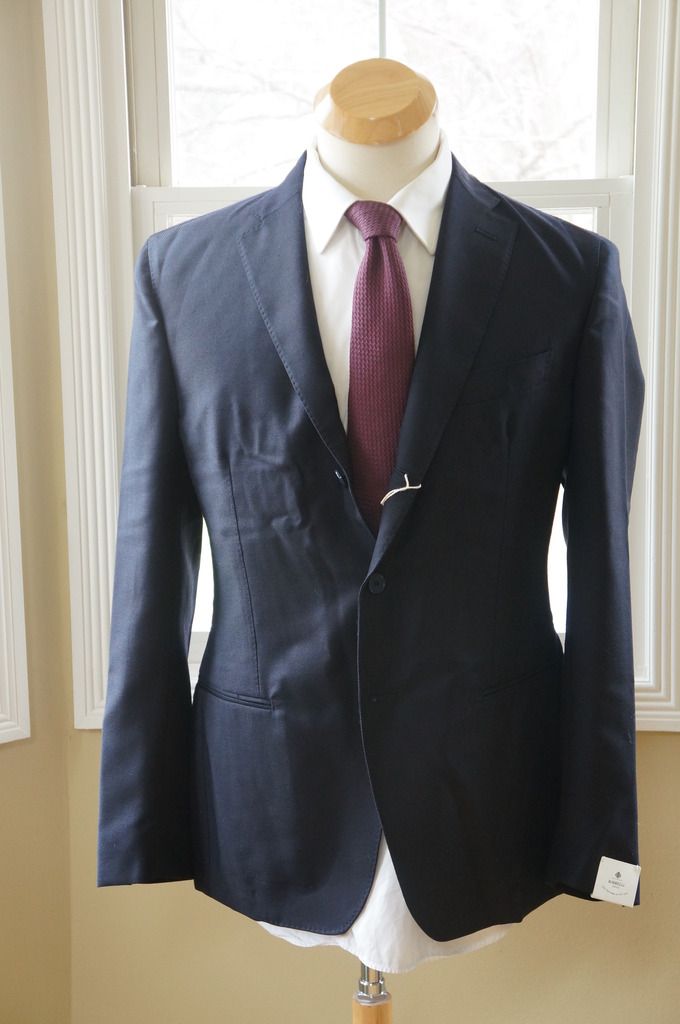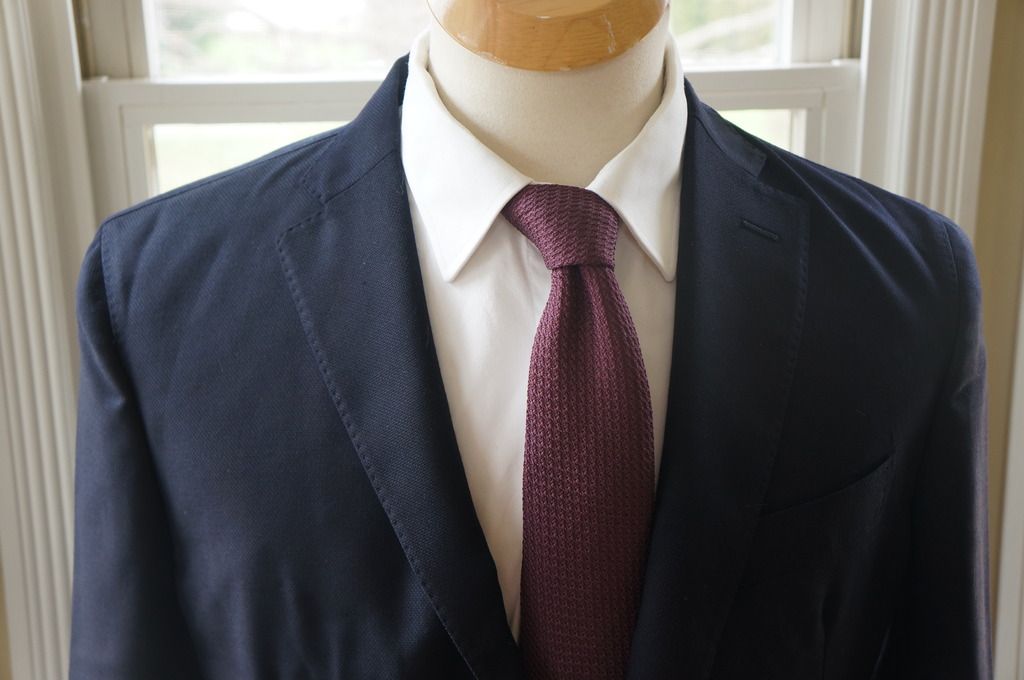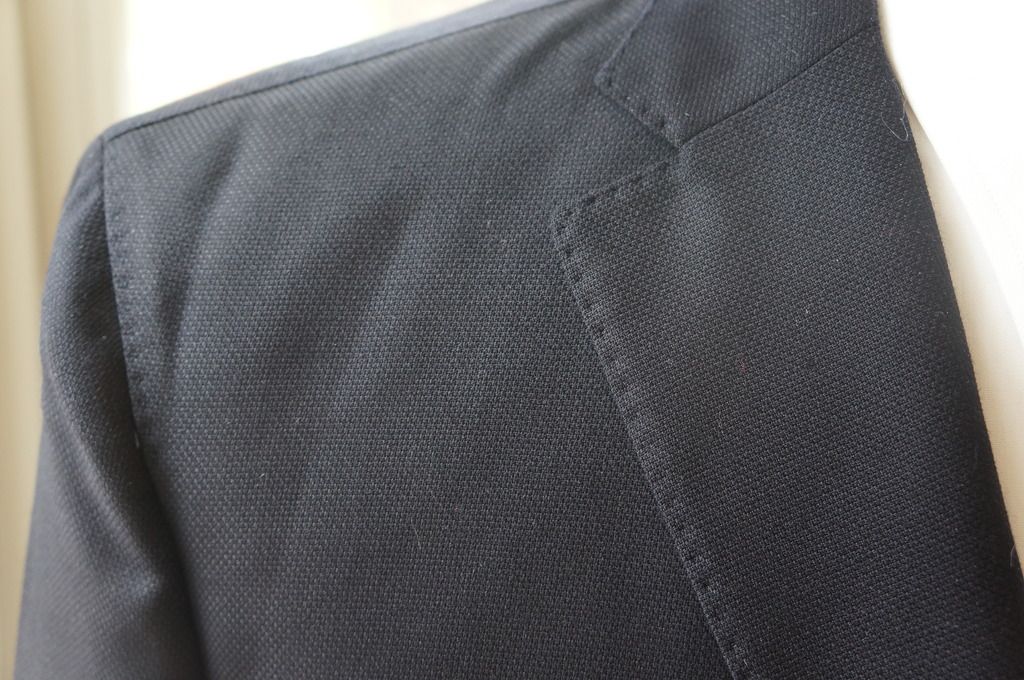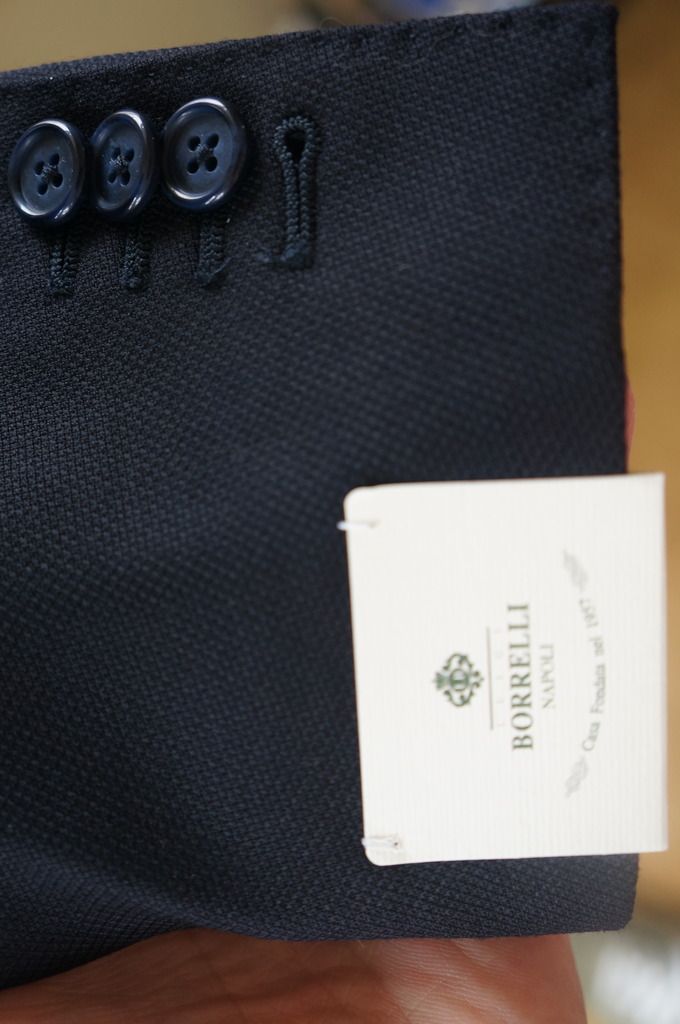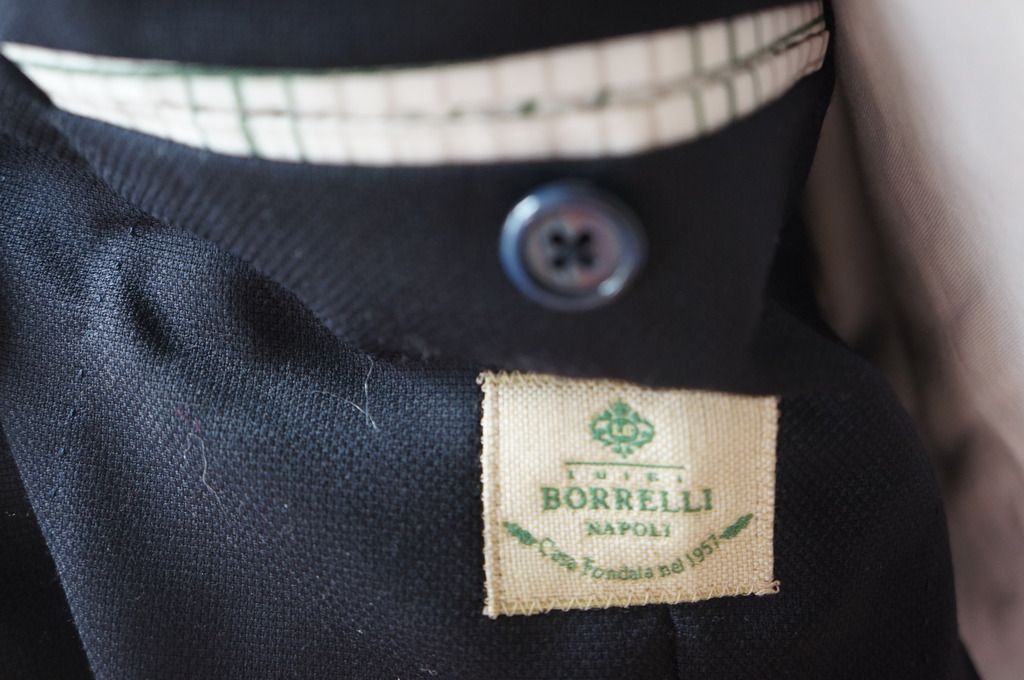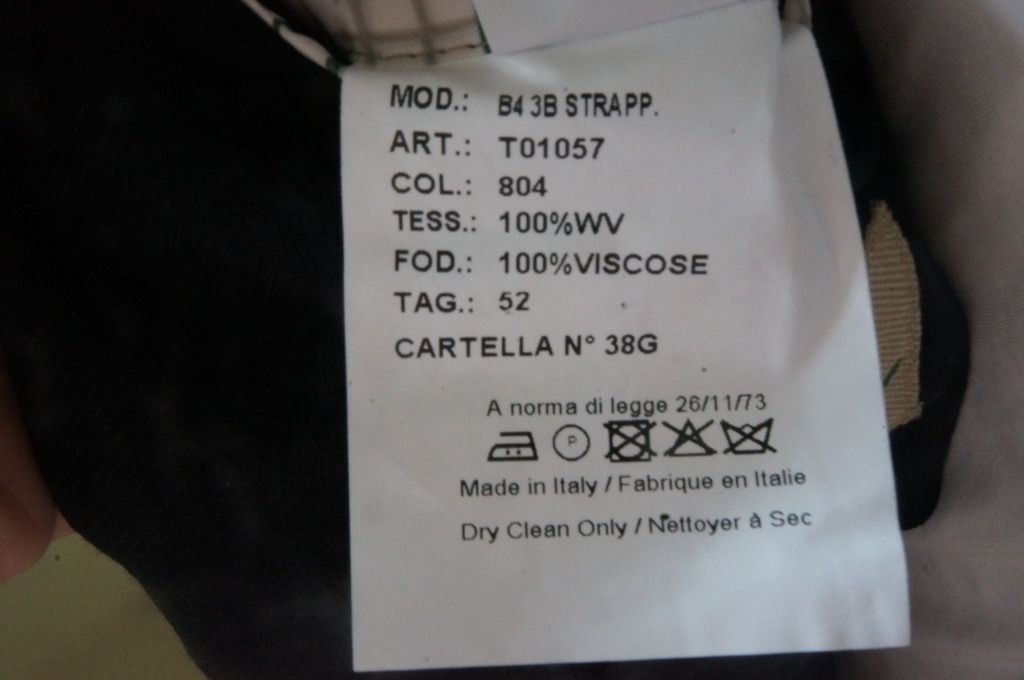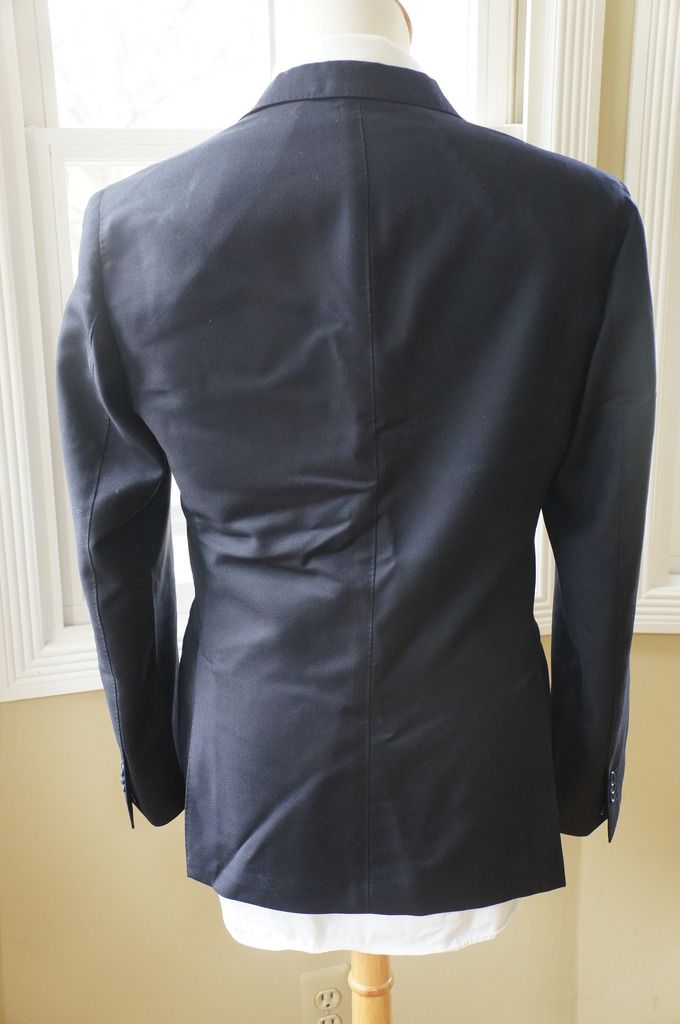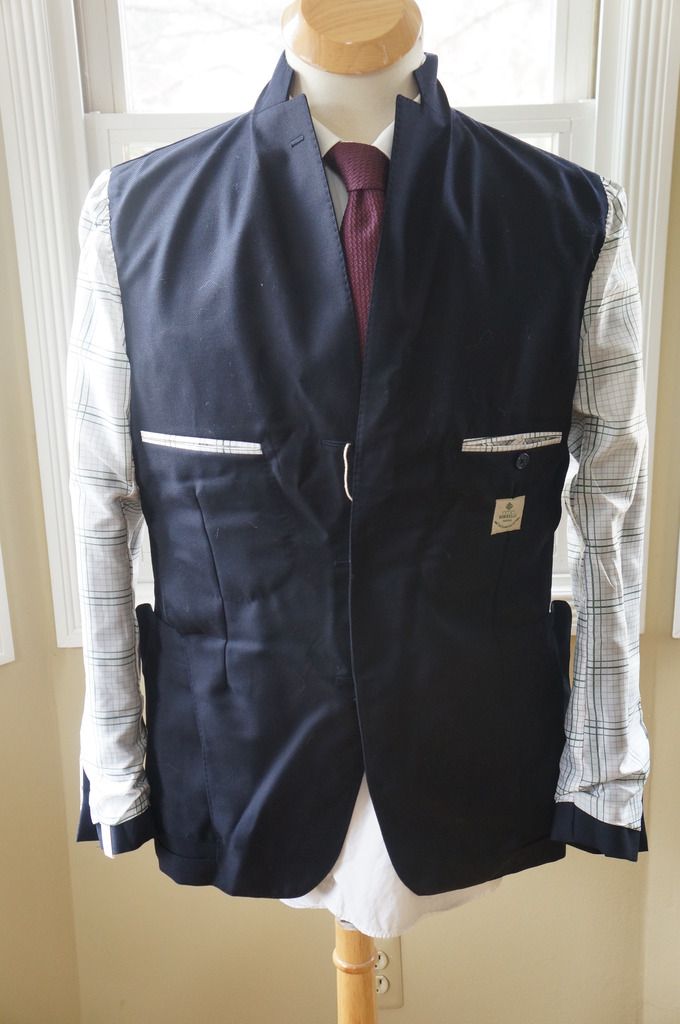 The other one is totally different. It's a Luxury Vintage Archivio 1957 model. Lined in the sleeves AND shoulders, dual vent, patch pockets on the hips, 57 wool / 43 cotton, unfinished sleeves with button packet included in the pocket. Sized euro 54.
$325
Chest - 44"
Waist - 43"
Shoulders - 18.75"
Sleeve - 25"
Length (BOC) - 29.75"