For Sale:
New Brooks Brothers Shoes and Red Wing Boots
Will Ship To: Anywhere

:nodding:Prices include US shipping. These shoes are first quality (unless otherwise noted) but have a mark in the insole which prevents return to retailer. No returns. All photos are clickable thumbnails.
I am happy to ship to other countries. The shipped weight of a pair of shoes will almost always range from 3 to 5 pounds. Go to the USPS website, enter your country and the weight of the package for a quote. That will give you a real close, if not exact, cost for shipping and will help you decide whether you want to buy. I am going to ship Priority Mail with insurance unless you want to take the risk of loss or damage in shipping.
I don't know what last these shoes are made on. I don't know if these shoes will fit you. I don't know who made those Peals unless I give an opinion in the description. Even then, I may be wrong.
Sole measurements: I don't measure soles
Pantofola D'Oro Brown Suede Sneakers.
7D
$125>>>$99.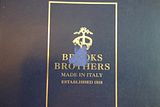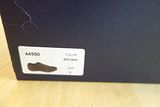 NIB Red Wing 11 inch Amber Harness Engineer Boots. Retail $320.
7.5D
. $220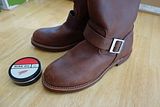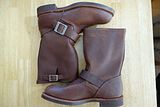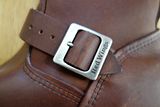 NIB Brooks Brothers White Bucks.
7.5D 8.5D 9D(sold)
$85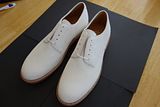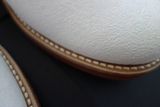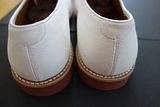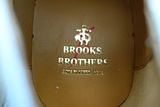 Peal & Co Brown Pebble Cap Toe Blucher. Made by C&J, 240 last.
9D
$300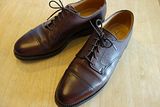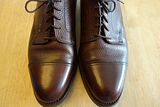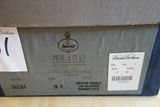 New in Box Peal & Co for Brooks Brothers Snuff Suede Chukka Boots. Made in England by Crockett & Jones. We know these are made by Crockett & Jones because of the 240 last marking, the distinctive style of model number / size written inside, and the font used on the insole. Peal & Co is a brand which is owned by Brooks Brothers but that brand has no manufacturing capability of its own. Two Peal flannel shoe bags included. MSRP $698.
11D
$295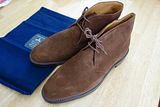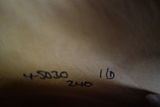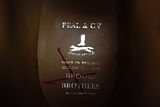 Alden for BB Black Shell Tassel Loafer
12A
$295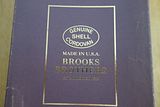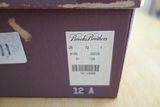 ALL SOLD BELOW
New in Box Red Wing for Brooks Brothers Black Bison Leather Boots. Model 4557. Made in USA. Red Wing box is included but this appears to be a box from another pair. MSRP $398.
10D
$220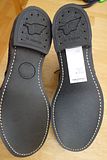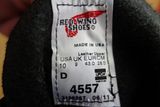 NIB Red Wing 8146 Brown Moc Toe Pebble Grain Leather. Deep Lug Vibram Sole. Retail $270.
9.5D
$185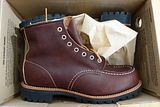 Red Wing 11 inch Black Engineer Boots. Retail $320.
8DSOLD
. $220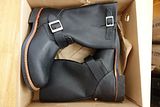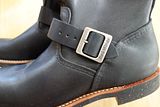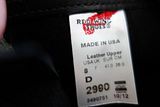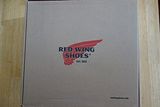 NIB Red Wing Heritage Beckman 9014 Black,
7.5DSOLD
$210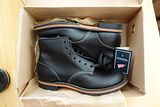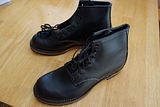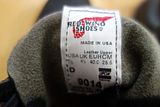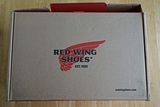 NIB Red Wing 9030 Beckman Featherstone Antique Cigar leather. Retail $385.
10D
Spectacular versatile boots. $225.SOLD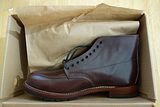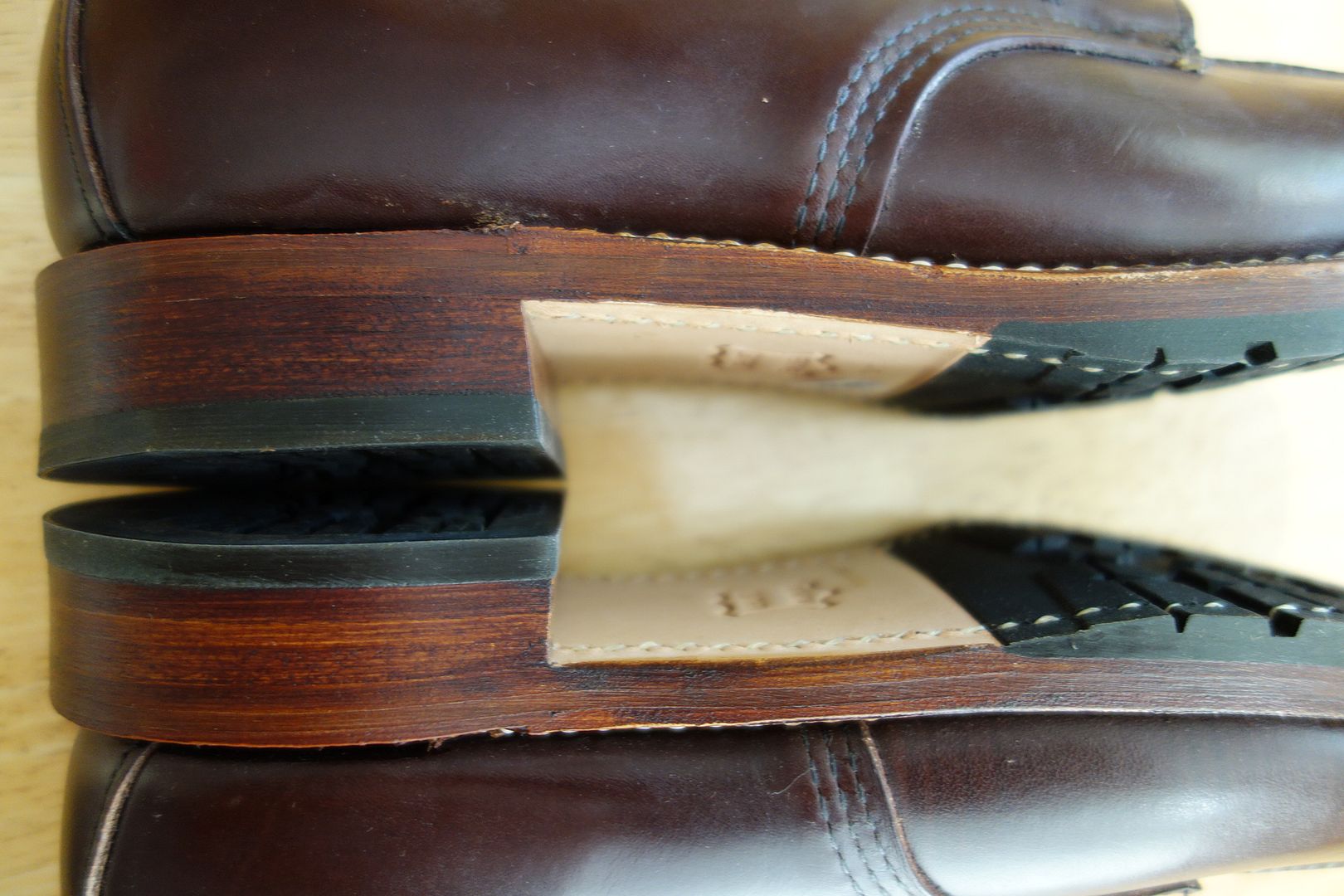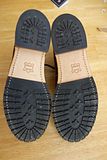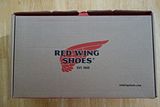 Lizard Cap Toe Balmoral. Hand made in Italy. Retail $998.
8.5DSOLD
$450.
Edited by Steve Smith - 1/26/17 at 5:46am