This Classified is Closed
For Sale:
1980s PREPPY ICON! Square Rigger Canvas Satchel. FREE SHIPPING & OFFERS WELCOME!
Will Ship To: Anywhere

Land' End Square Rigger Canvas Satchel was a classic 1980s preppy icon; stylish and durable, it lived up to the marketing that touted it as being the ideal bag for everyone, from preppy students to Wall Street tycoons. (The ad. above is from c.1985;this bag is likely from c.1995.)
Made in the USA from extremely sturdy canvas, this is secured by a heavy-duty and heavy gauge YKK plastic zipper that's considerably more durable than its metal counterparts. This bag has a full-size back pocket for paperwork and newspapers (remember them?) and several functional interior compartments. It can also zip out so that it can be laid flat, making everything inside easily accessible. It also comes with a shoulder strap.
As with many classic items, this bag is NO LONGER MADE; the version that Land's End now sells is made from a different material, and is "imported"--which means made somewhere Land's End doesn't really want to advertise!
This particular bag is in Very Good condition, having some minor scuffs on the exterior--not bad at all for luggage that's over 20 years old! This was produced as a promotional item for the History Channel.
This measures c.16.5" long, c.13.5" tall, and c.3" wide--although being canvas its width is expandable!
The original price of this bag was $37.50 in 1985..... and they now go for much more on eBay! So, let's stick with the original mid-1980s sticker price, recognize that inflation has made this an absolute bargain, and list it at $37.50, or offer, boxed and shipped in the USA!
Please PM with interest and offers!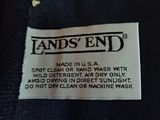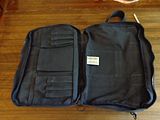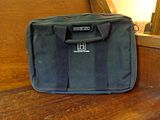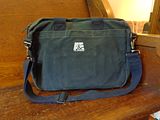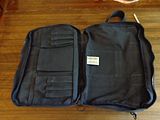 Edited by tweedydon - 7/24/16 at 1:43pm