CONDITION: Worn for 2 weeks.
MATERIAL: 18K white gold, 18K pink gold, 18K yellow gold. Sold on a cord.
SIZE: One size fits all
RETAIL: $580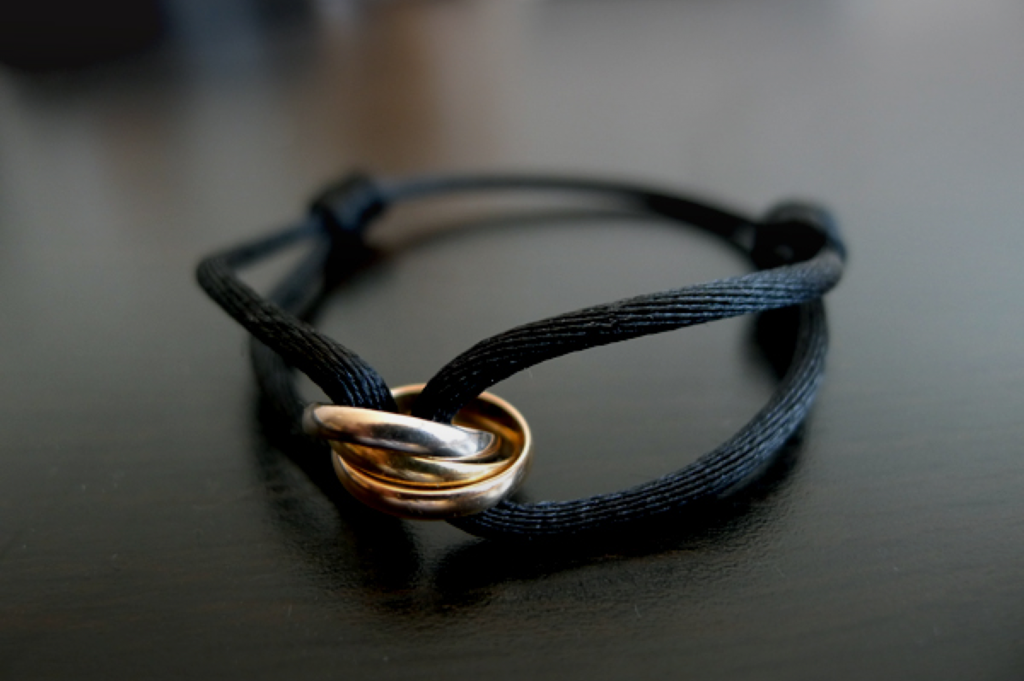 Comes with a black adjustable cotton band, but can be changed easily at any Cartier store to many colors.
The bracelet is unisex and can be worn by a man or woman.
"Three bands. Three colors. Pink gold, yellow gold and white gold, intertwined in a display of mystery and harmony. The visionary mind of Louis Cartier created the Trinity ring in 1924. Jean Cocteau promptly made the piece his own. Encircled in the glow of the literary world inhabited by the poet, the ring quickly earned iconic status. Three types of gold. Three symbolic colors: pink for love, yellow for fidelity and white for friendship. Trinity, a timeless design now available in a collection devoted to life's most memorable loves. Trinity, all about you forever."ref: B6016700
Price includes US shipping.
If you're interested, please email me at :
oshinex@gmail.com
I accept Paypal only.
Shipping will take 3-4 days.