This Classified is Closed
For Sale:
Fabrics for sale, Cashmere Gunclub, Solaro, Loro Piana cashmere/silk, Donegal linen,
Will Ship To: Anywhere

100% cashmere houndstooth gunclub. Various shades of brown with blue overcheck, 10/11oz, English mill, 60 inch width. $100/yd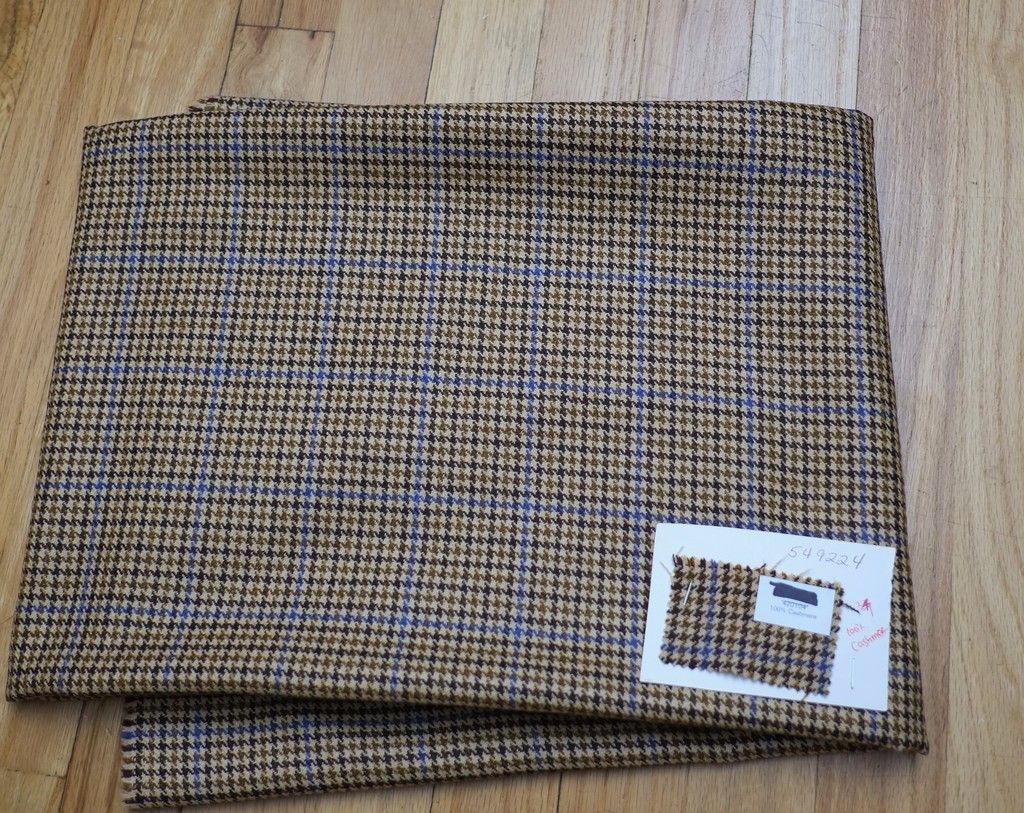 for scale:
Group pic:
The first one is a Kiton cashmere/linen/silk blend. It has a faint herringbone, dry finish, good for a spring/summer suit, sportcoat, etc. Its a greyish brown $90/yd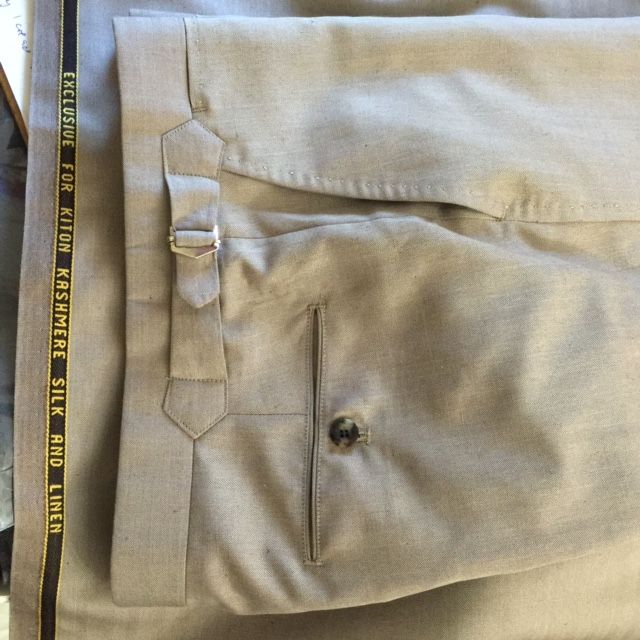 English Solaro, if you know what this is you don't need a description and if you don't know, probably best not to buy it. $90/yd
Loro Piana cashmere/silk (50/50), the basketweave finish is airy, finish is dryer than typical cashmere but still has a nice, soft hand, not super slubby, more like a matka silk. This would be good for a sportcoat, not pants. $100/yd
English brown plaid wool with blue overcheck made for Kiton (no Kiton on selvedge). This is absolutely beautiful and very luxe hand/finish. $90/yd
For scale:
100% cotton made in England, soft finish, great drape. About 10oz. $60/yd
for scale:
Irish grey "donegal" linen, 9/10oz $60/yd
pants made with the linen
Irish Linen, 10oz, chocolate brown "sharkskin". Perfect for a jacket, pants or a suit. Terrific color that is hard to photograph $60/yd.
Kiton inner mongolia cashmere and linen 10oz ( about 60/40 linen/cashmere) grey fabric with brown plaid. $95/yd. Terrific spring/summer/fall fabric for sportcoats or suits.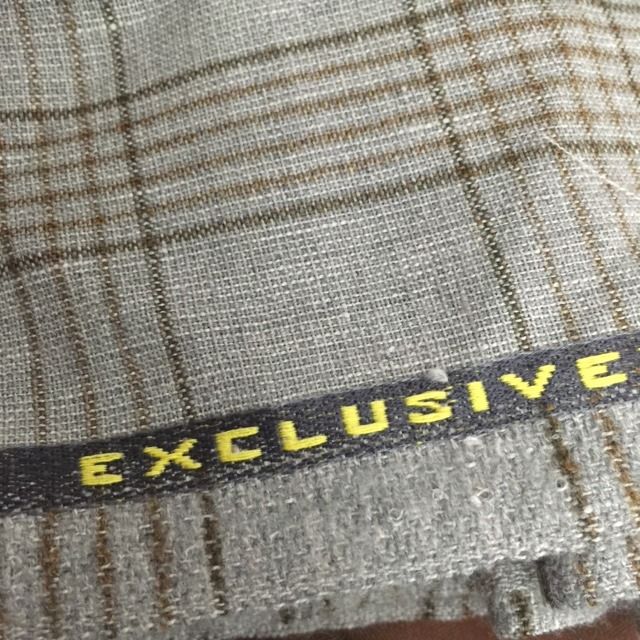 Made in Italy (zegna mill, no selvage) 9/10oz 100% cotton navy seersucker. The navy is the one on the left, the french blue on the right is not for sale. 59-60 inch width. $60/yd
VBC super 120's oatmeal flannel, soft, luxe finish, beautiful drape. VBC mills for a lot of big name, more expensive brands and their own branded stuff is very nice and more reasonably priced. 10oz $90/yd
Made in Italy (Columbo) navy hopsack, 10oz. Silky smooth, terrific drape, airy with a wonderul drape/feel. $60/yd.
Edited by edmorel - 8/10/16 at 9:24am