This Classified is Closed
For Sale or Trade:
$4990 TOM FORD dark navy Birdseye Wool Peak Lapel Windsor Base A Suit 48R $950 SHIPPED
Will Ship To: Anywhere

Basic Base A Windsor Fit
D Premium Range 100% Wool
Adjustable side tabs on waist
Genuine horn buttons (all engraved TOM FORD on the underside)
Side vents
Fully Functioning 5 Button Cuffs done in-house at Tom Ford
Milanese Buttonhole (stitched by HAND!)
Hand crafted slanted and blunted barchetta pocket
Roped Sleeveheads
NO REDLINE or CUT Tags!
Made in Switzerland
No bag or wooden hanger, just the suit!
Measurements of jacket (taken off of actual jacket laying flat with one button appropriately buttoned)
Chest (armpit to armpit across front): 20 Inches
Sleeve Length from shoulder seam down arm to outside end of cuff: 25 Inches
Shoulder seam to shoulder seam horizontally across the back: 18 Inches
Back Length from the BASE of the collar at seam down back: 29.5 Inches
measurements of pants (taken off actual pants laying flat)
waist (hip to hip horizontally across top): 16.5 Inches with approx. 1.5 to let out
Inseam (from crotch seam down to end of leg): approx. 29.5 Inches with approx. 2 inches to let out
Front Rise: approx 10.5 inches
Leg opening (seam to seam laid flat); approx. 8 inches
Actual leg opening: approx. 8.5 inches
Thigh (crotch seam across thigh to side seam): 10.5 inches
Pants have angled hems.
A simply stunning piece. The classic Tom Ford Windsor. If you are looking for the distinctive TF look, this is it. Amazing birdseye wool. Solid 3 season weight IMO. Same suit worn by Harvey Spectre, James Bond, etc.
The reason why this is priced so low is it got some issues. Well, really only one. The suit is completely untailored except for the waist which was let out by .5 inch and of course the pants being hemmed. Nothing else was messed with.
BUT
there are small little gouges/cuts on the back. These feel to have been re-patched from the inside and can really hardly be seen on the outside due to the birdseye pattern but they are there. I've personally worn this out many times and have never once had anyone ever notice. I have attached numerous pics of the defect but if you have any questions, feel free to ask. Everything else could pass for brand new!
$950.00 SHIPPED via USPS Priority Mail with partial insurance, tracking and SIGNATURE CONFIRMATION (yep, YOU and only you WILL have to sign for it) CONUS. Done through PayPal. INCLUDES FEES! Only shipping to Paypal CONFIRMED ADDRESSES. FIRST ONE TO PAY GETS IT! No holds. Also willing to accept cash or personal check but will not ship until check clears. PRICE IS FIRM!
Not really willing to ship internationally at this time due to this being a rather super expensive item but if you are seriously interested, hit me up. Just be advised, shipping gonna be expensive. As in really expensive due to the fact that I'm gonna ship insured (probably for the full amount) with signatures, tracking yadda yadda yadda...
All pics are of the actual suit for sale ALL SALES ARE INDEED FINAL and selling this AS IS! So check and then double check the posted measurements and ask any questions now!
Suit looks like a little rumpled because its been worn and has never been pressed. Could probably use a good pressing.
(Note: this pic provides the best representation of actual color and texture_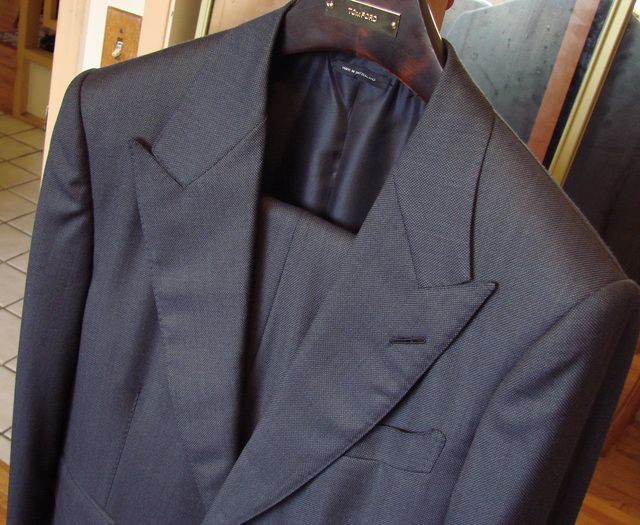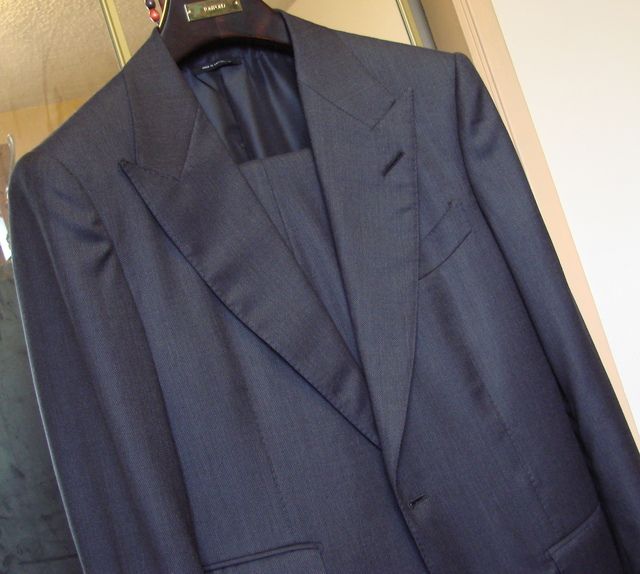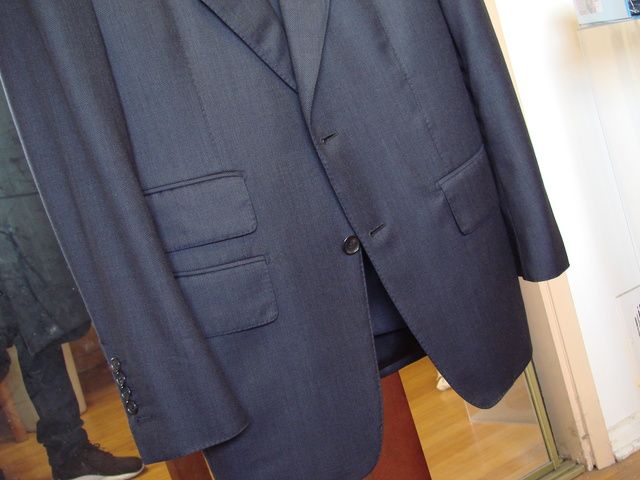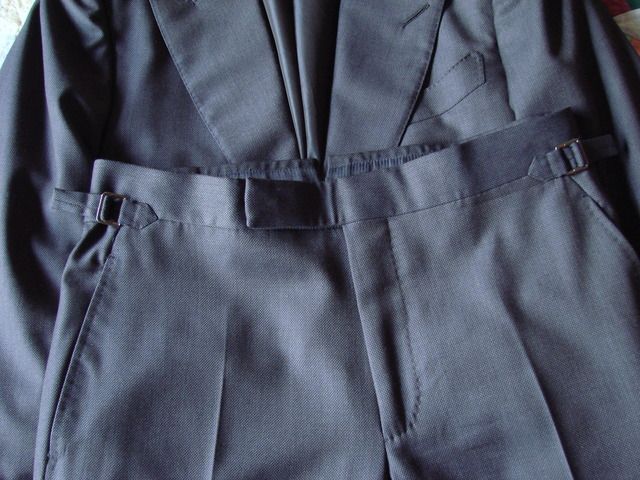 5 Button cuffs done in-house at TF
gorgeous handwork with the collar being felled by hand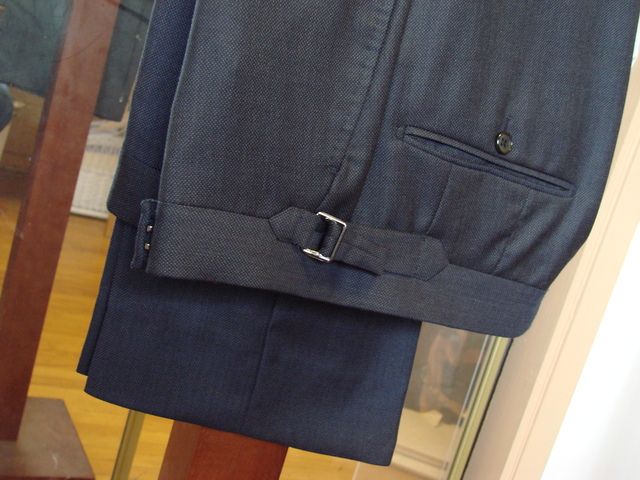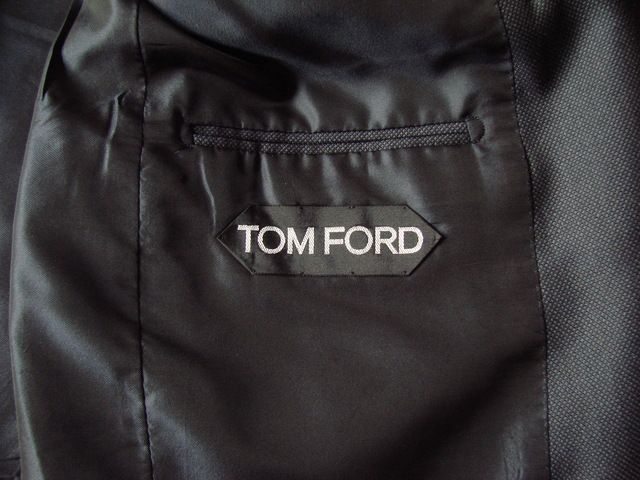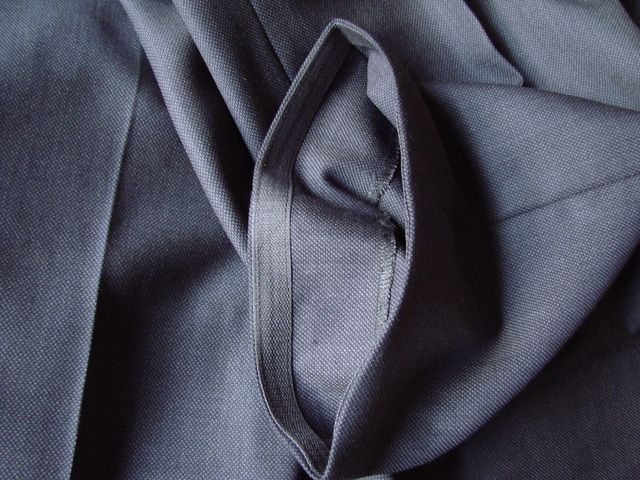 close-up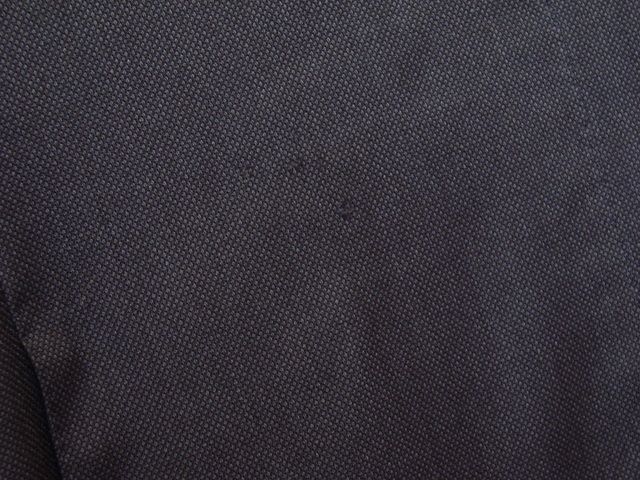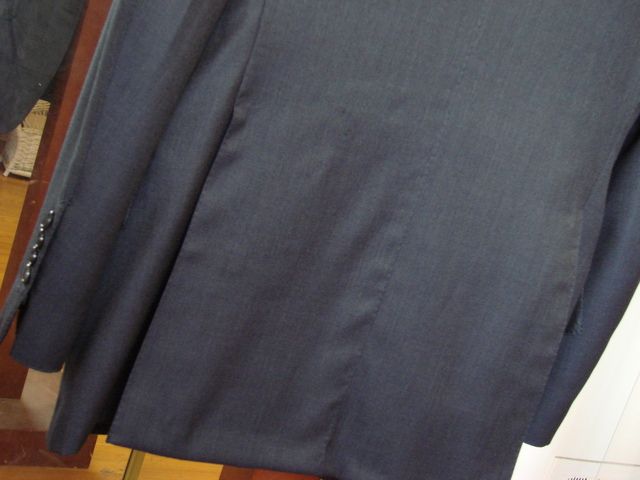 I typically tend to make the defects worse than they actually appear but I believe in full disclosure.
I welcome and encourage communication. I can provide a fit pic if requested. Feel free to ask any questions and please view my feedback ('ve been selling luxury and high-end goods on this forum for a long time..too long lol)!
TRADES
The ONLY thing I would be interested in trading is another TF suit in FIT Y or Base B. Has to be a 38R or 38C. I would be willing to add cash if trading up. But I'm only interested in TF suits in Fit Y or Base B, only in size 38R or 38C. Nothing else. Please don't ask. Thanks!
Buy this and be a baller...
Edited by Returningson - 6/11/16 at 12:52pm