This Classified is Closed
For Sale:
ISSUED ON D-DAY! WWII Field Jacket. Size 34R. A true piece of history--with links to J. Press! PRICE NEGOTIABLE.
Will Ship To: Anywhere

Today (June 6th, 2016) is the anniversary of the D-Day Normandy landings, the beginning of the end of the Second World War.
On the day that picture above of the landing on Omaha Beach was taken, this jacket was being issued in Philadelphia.
This Field Jacket was produced on D-Day (June 6th, 1944) by Franklin's Clothes--which explains the superb tailoring, since Franklin's later became one of the main suppliers to of The Natural Shoulder Ivy League look to J. Press. Given its superb condition, it was clearly never issued, and so is here today, in perfect condition, as a little piece of sartorial history.
This jacket's main interest lies, of course, in its date of production, which is clear on the interior label. (This also notes that this jacket was produced for the Quartermaster's stores in Philadelphia, together with what it is--"Field Jacket, Wool" --and its military designation numberS.) But, in case you wanted to wear this, it is packed with features that would be envy of any high-end piece of "workwear" produced today.
It is, of course, cut from thick, warm, wool--which is obviously olive drab. The tailoring is superb; the two front bellows pockets have the leading interior edge reinforced with cotton duck, and the tabs that secure them have been positioned so that the pocket flaps will lie flat ojce closed. The jacket has a concealed placket, and closes with oversize buttons; the waistband snaps shut ensuring a trim silhouette and a neat fit. This comes complete with working epaulettes, and tapered, functional cuffs. It is fully lined, and has two interior pockets. It has a fully functional throat latch--which has never been used--and the collar has been cut so that it can be arranged so that it stays up as protection against the wind. It has two side adjusters on the waistband--again, never used--and a single lapped seam down the back.
This is in absolutely excellent condition; it is essentially New Old Stock. And, again, this was produced on D-Day, and was made by Franklin's Clothes, one of the originators of the Ivy League look. A jacket with this provenance,a nd this history, is rare indeed!

Asking price: $350 > 295--but this is negotiable!

This is tagged a 34R, and measures:
Chest: 20
Sleeve: 23 5/8
Shoulder: 17 3/4
Length: 21 1/4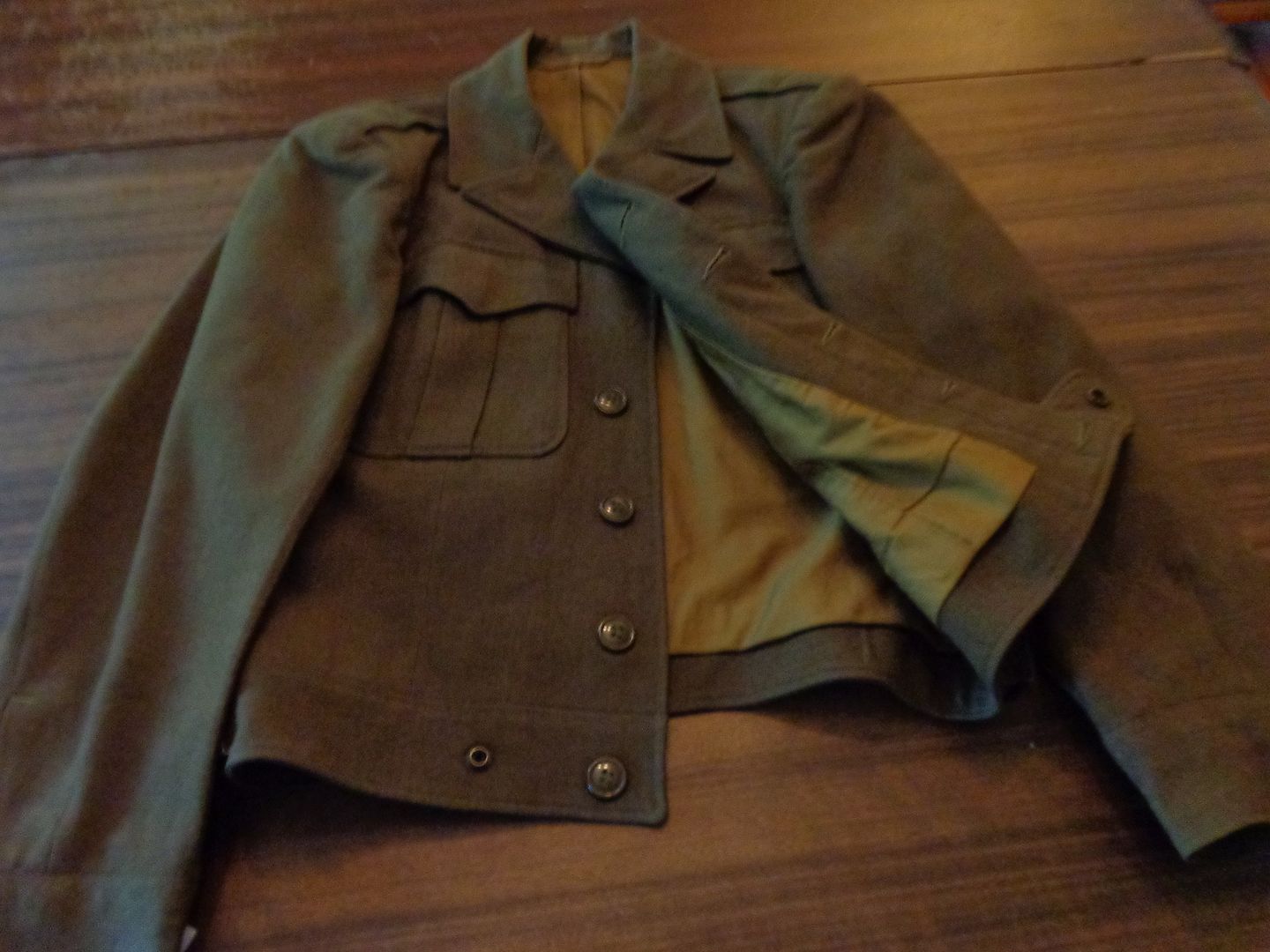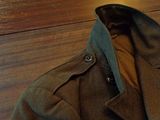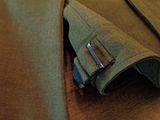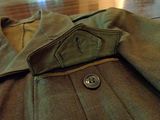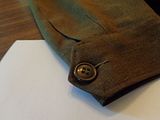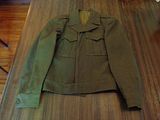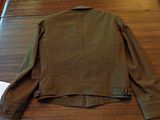 Edited by tweedydon - 12/6/16 at 5:11am