For Sale:
DROP Corneliani Brown Herringbone Faux-Tweed Soft Sportcoat 42
Will Ship To: Anywhere

Beautiful Corneliani ID soft faux-tweed (looks like tweed, but has 10% cashmere so it's very soft). It's incorrectly labeled a 38L, because it fits more like a 42 (R or L depending on how you view these things). So check the measurements. I've had it slimmed by my tailor but the original seams are all still present so it can be let back out. Originally listed in March, but decided to hold onto it. Now I'd like to sell once again.
Totally unlined, two vents, one single functioning button on each sleeve.
Measurements:
Shoulders: 19"
Chest: 44" (P2P: 22")
Waist: 40" (P2P: 20")
Sleeve: 25" from shoulder seam
Length: 31"
For comparison I wear 52 in Eidos
Tenero
and
NMWA
fits. Check my pics of those, which have narrower shoulder measurements, for comparison IRL.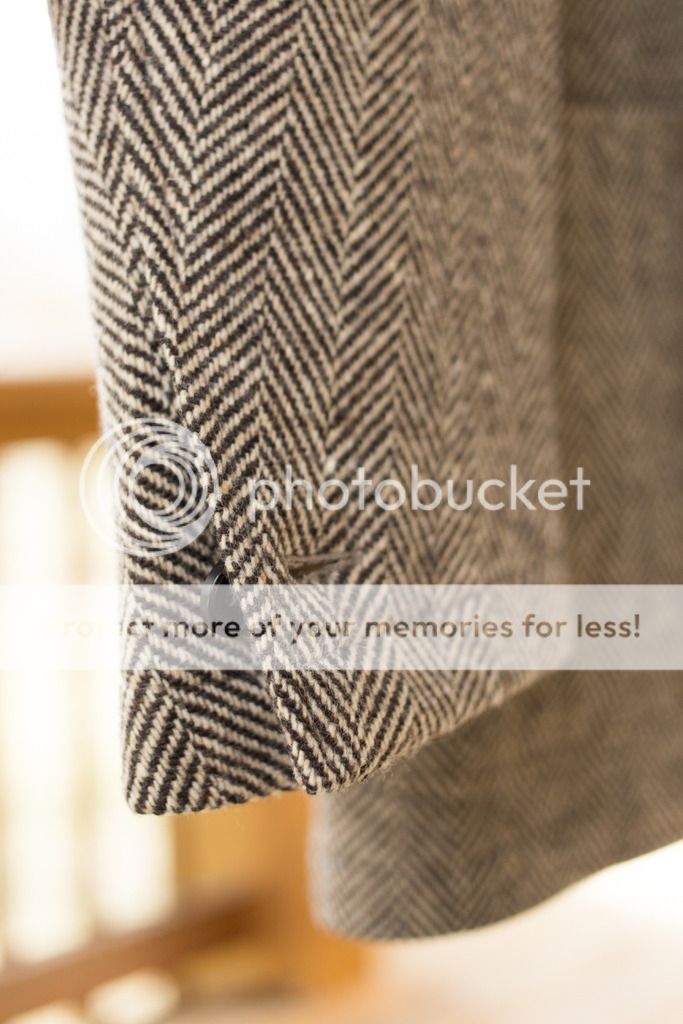 Edited by mossrockss - 2/14/17 at 11:36am