Took my HM's to the AE store tonight after work- I wanted to compare the quarter issue with mine against other pairs. The two pairs I looked at had similar issues (and neither had as good leather as my original pair), so I kept my original pair. I talked to the SA for a while about the construction- he mentioned that AE always has issues with eyelet alignment on bluchers (which I didn't realize, because all I wear are balmorals), and mine was probably within the tolerances for variance. It is what it is, I'm happy with 'em.
You can see a bit of a difference in the right and left shoes, but I was able to correct it after the picture by tightening the laces: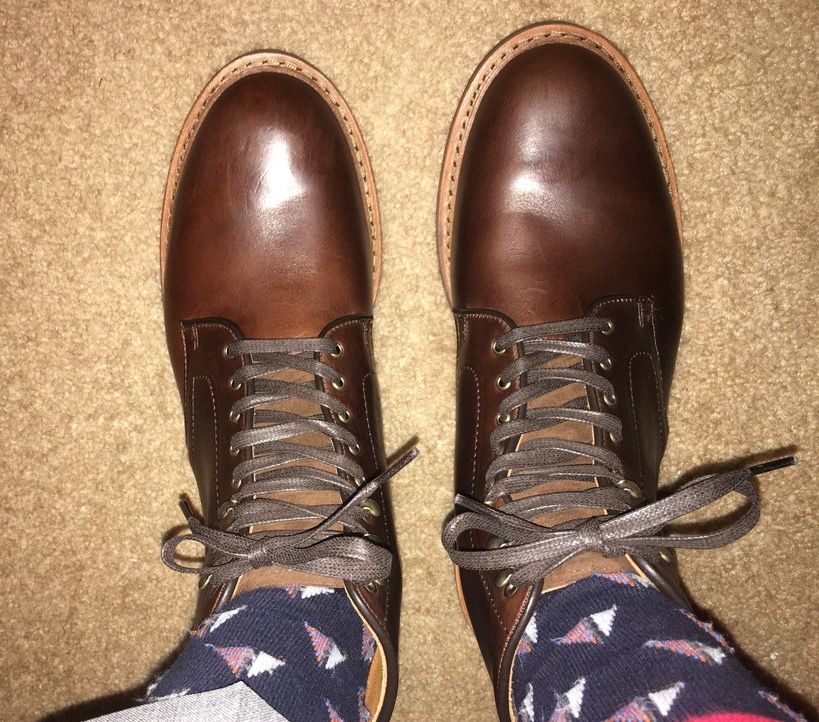 (The right boot is the same size, I don't know why it looks so much bigger here)
Unrelated to AE, I did find a pair of 10D Wolverine 1000mi in tan bison today at Marahalls for $200. I was very, very tempted...