McA's from ShoeBank
(Click to show)
Fedex dropped off my merlot McAllisters today- snazzy looking shoe:
I found the reason they're seconds- the heel counter stitching isn't centered on the left shoe, and the dent on the right shoe:
My concern with these is that the v gap is almost completely closed when I put them on- my fear is that these will stretch and bow like crazy. Thoughts?: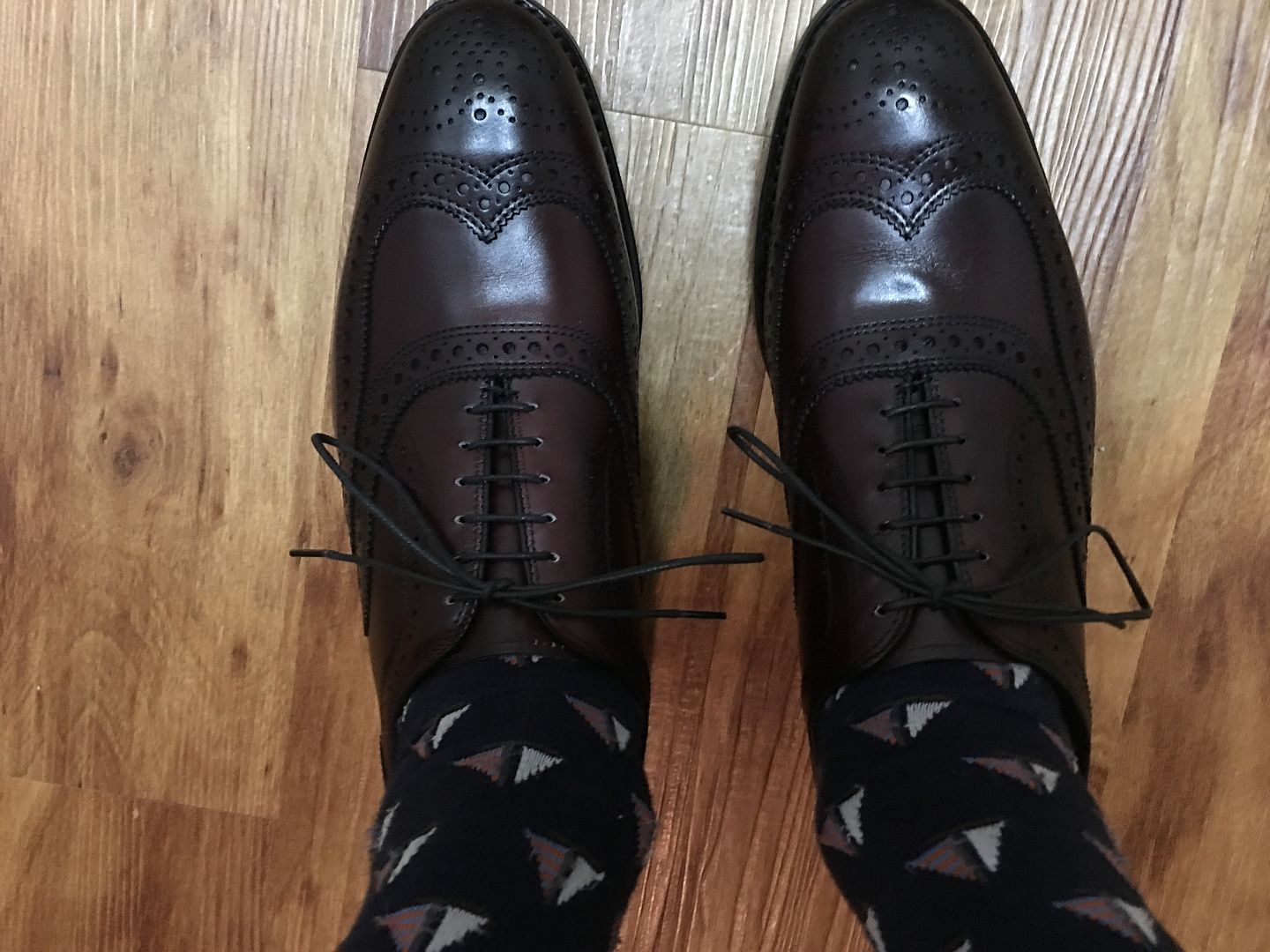 Edit: with flash-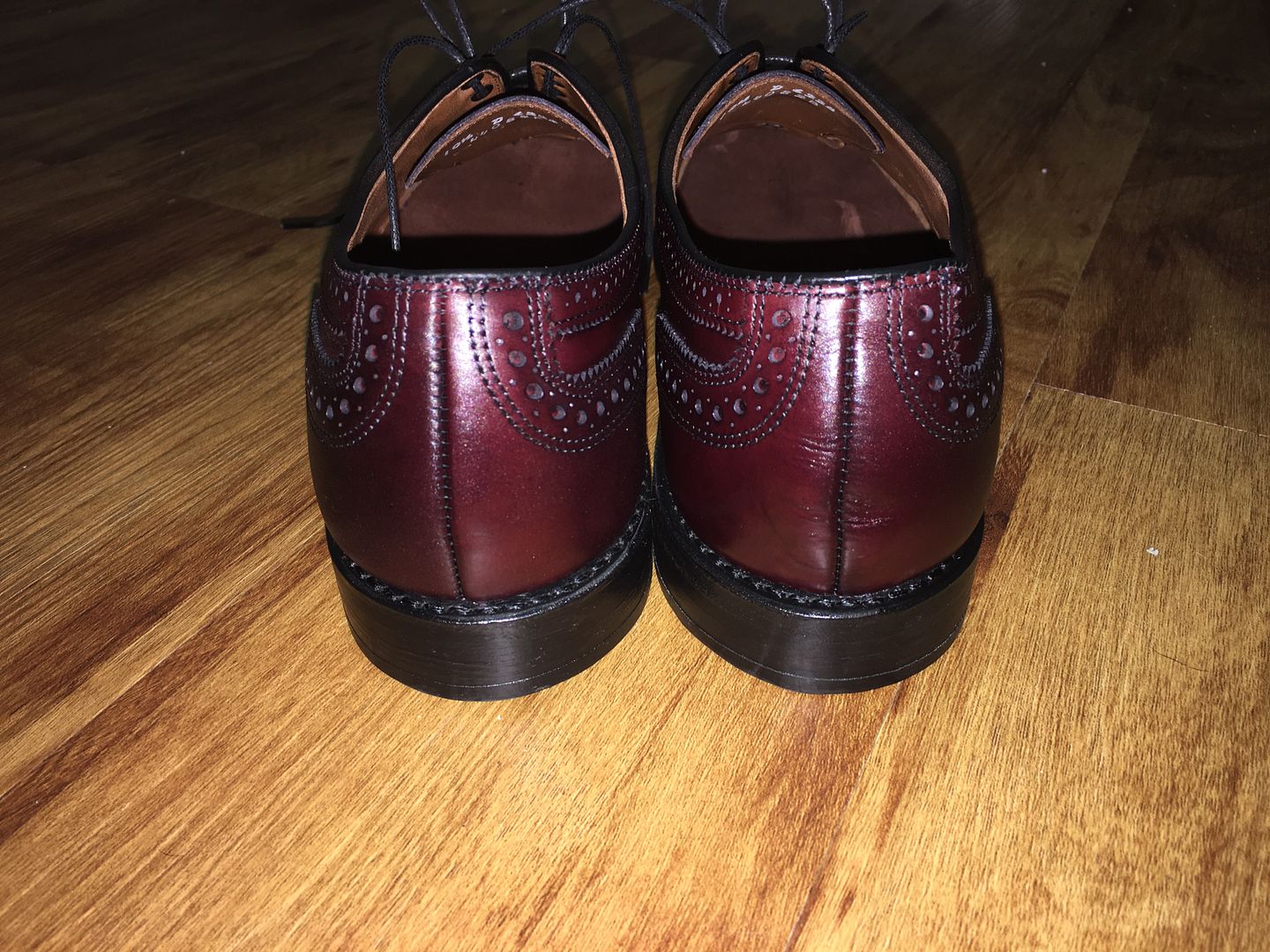 Closeup (and level) with flash-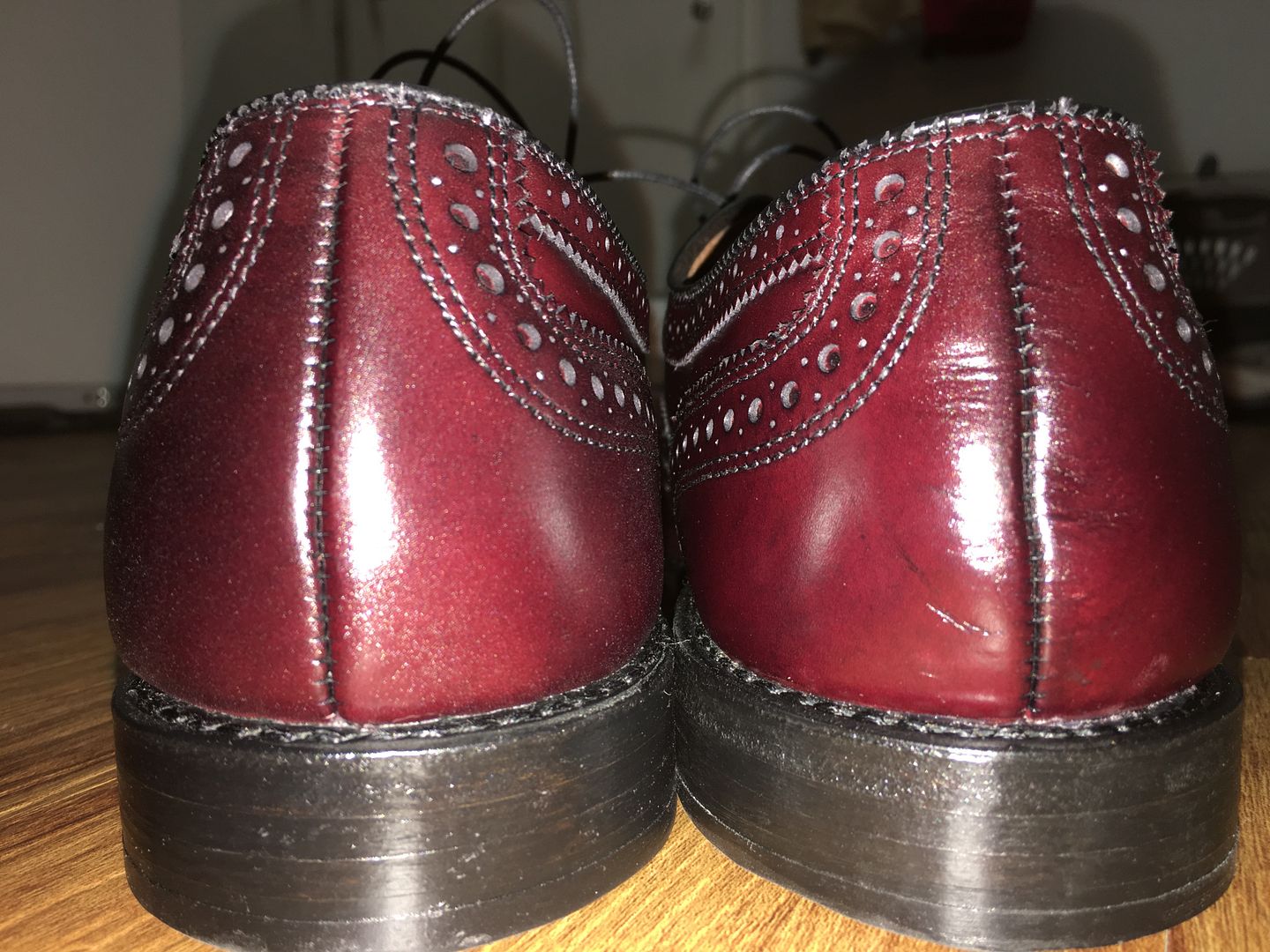 Other than a couple pairs I have from ShoeBank that I can't find any reason for them to be seconds (and aren't marked), this is the best scenario IMHO.  Those are great, and I think the closure will be fine.  My McT's have closed in, but I doubt yours will stretch to the point that lacing isn't effective.