This Classified is Closed
For Sale:
BNWOT Sam Hober Tie █ GRAIL Navy with Red Stripe Grenadine Grossa █ 100% silk, Made by Hand, 3.35 x 58.5 inches
Will Ship To: Anywhere

Up for sale is a new-without-tags tie from Sam Hober. NEVER worn. Selling as part of my closet cleaning because I own too many navy ties
Sam Hober needs little introduction here. Excellent quality stuff. 58.5 x 3.35 inches
It's made from grenadine grossa silk. Navy with red stripes. Works well with suits and sportcoats. Very versatile.
Same ties as here:
http://www.samhober.com/grenadine-grossa-stripe-silk-ties/red-stripe-on-midnight-blue-grenadine-tie-1.html
I paid $85 + $18 shipping for that one I believe. I will let it go for
$85
$79 shipped CONUS. (I eat the shipping) This will save you $24 on a never worn tie!
---
I have excellent feedback
here
I will ship to the rest of the world at cost via USPS First Class Mail or Priority Mail (ask for a quote)
As is implied with all SF classified listings, the sale is final. Sold as is.
First one to pay gets the item.
I will only "hold" an item for a person who submits payment via Paypal "eCheck" via
PayPal eCheck
. Once the check clears via Paypal, I will ship the item.
---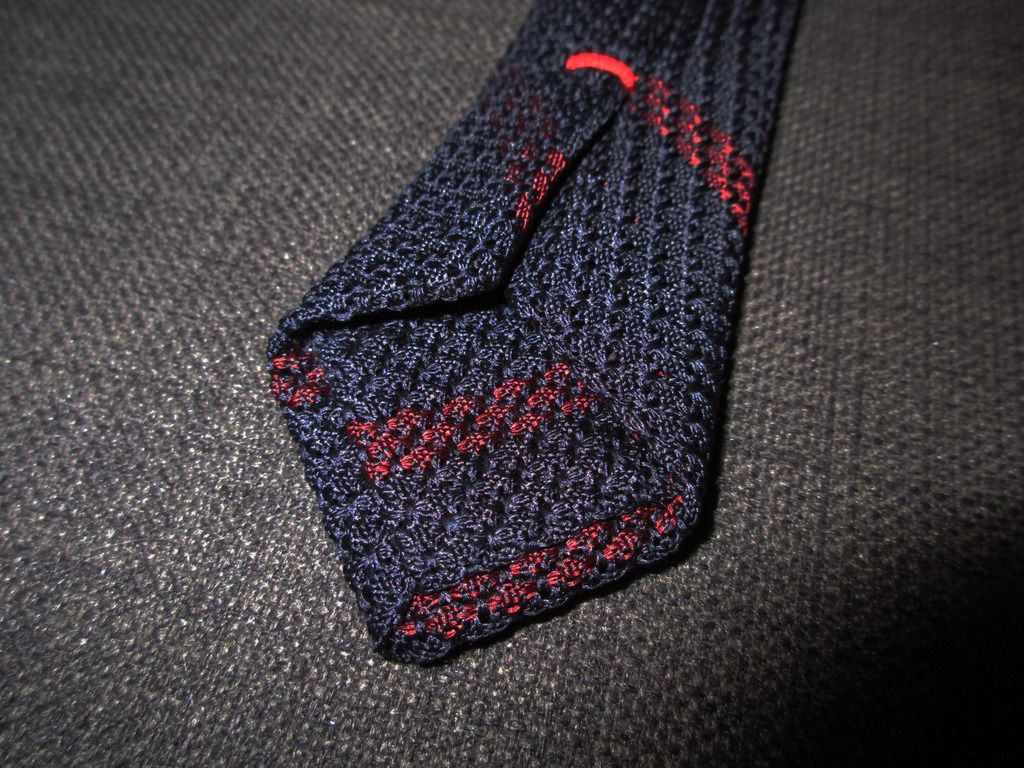 Edited by jrd617 - 2/10/16 at 11:12am