For Sale:
NEW Boglioli Slim Suits 50/40 100% Wool Various Colors
Will Ship To: Anywhere

Up for bid are various brand new Boglioli suits. Unworn, in perfect condition.
All are tagged size 50, but check the measurements for the particular fit. If I've left off a measurement you might need, please PM me. I've tried to capture the color and fabric of each suit as best as possible in the photos.
All are $
495
425
$299 shipped within the US. For international shipping, please contact me.
Paypal only.
"Regent" Grey Chalk Stripe - 100% lightweight wool (half lined, 2 button)
Jacket:
Shoulder to Shoulder: 18"
Pit to Pit: 21"
Body Length (shoulder to hem): 27.5"
Arm Length (top shoulder to wrist): 26"
Pants:
Waist: 17"
Front Rise: 10"
Pant Hem: 7.5"
Inseam: 33.5" with 1.5 inch cuff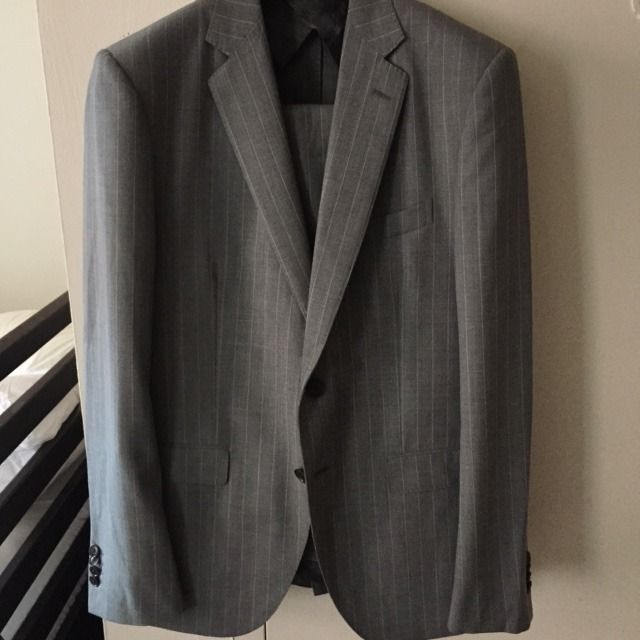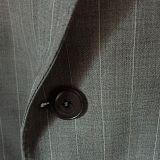 "Regent" Brown Plaid - 100% wool (half lined, 2/3 button)
Jacket:
Shoulder to Shoulder: 17.5"
Pit to Pit: 20.5
Body Length (shoulder to hem): 27.5
Arm Length (top shoulder to wrist): 26"
Pants:
Waist: 17"
Front Rise: 9.5"
Pant Hem: 7.5"
Inseam — 33" with cuff 1.75"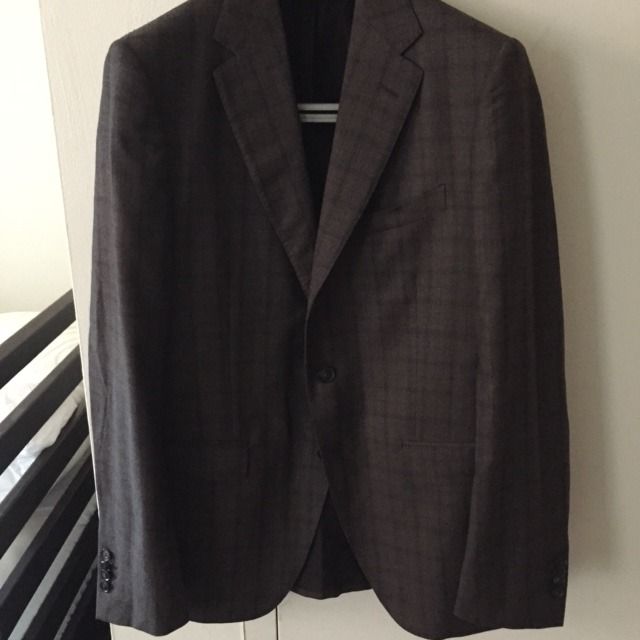 Fabric and pattern in a different light: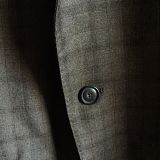 "Eton" Dark Grey w/ subtle stripe - 100% virgin wool (unlined jacket, unstructured shoulders, 2 button)
Jacket:
Shoulder to Shoulder: 18
Pit to Pit: 21
Body Length (shoulder to hem): 27"
Arm Length (top shoulder to wrist): 25.5"
Pants:
Waist: 17
Front Rise: 9.5
Pant Hem: 7.5
Inseam - 35"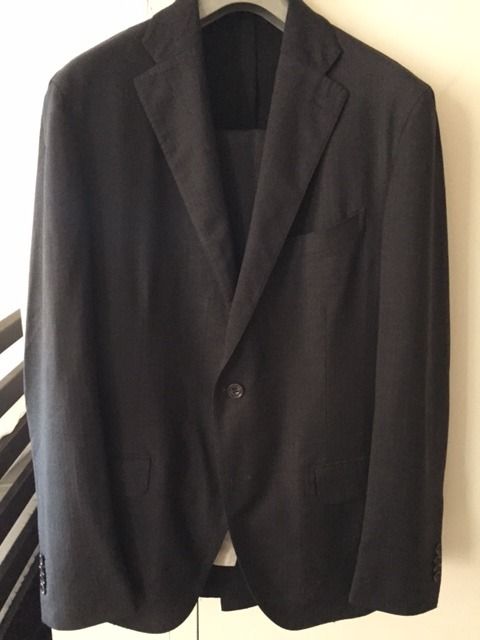 Actual color: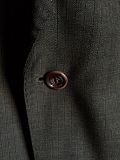 "Covent" Navy w/ Beige Stripe -- 100% wool (half lined, 2/3 button)
Jacket:
Shoulder to Shoulder: 18
Pit to Pit: 21
Body Length (shoulder to hem): 28
Arm Length (top shoulder to wrist): 26
Pants:
Waist: 17
Front Rise: 10
Pant Hem: 8
Inseam: 33" w/ 1.75 inch cuff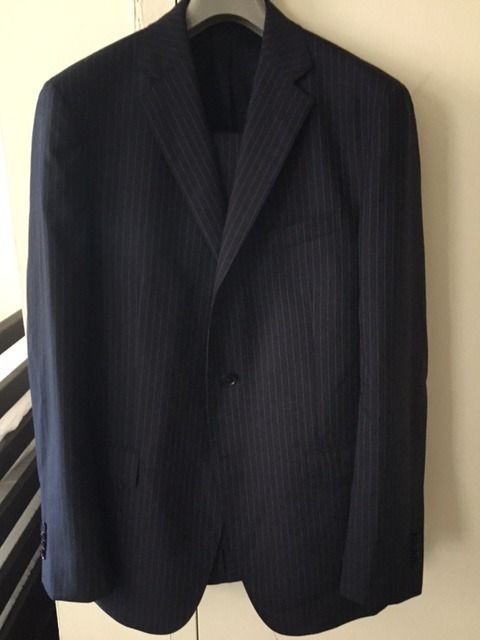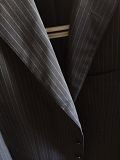 Edited by sbw4224 - 5/14/16 at 8:11pm