This Classified is Closed
For Sale:
GORGEOUS Half-Norfolk Jacket in Cream Linen by Polo Blue Label (likely Corneliani). c. 44R. FREE SHIPPING & OFFERS WELCOME!
Will Ship To: Anywhere

HEAVYWEIGHT LINEN HALF-NORFOLK JACKET
By Polo Blue Label--likely Corneliani.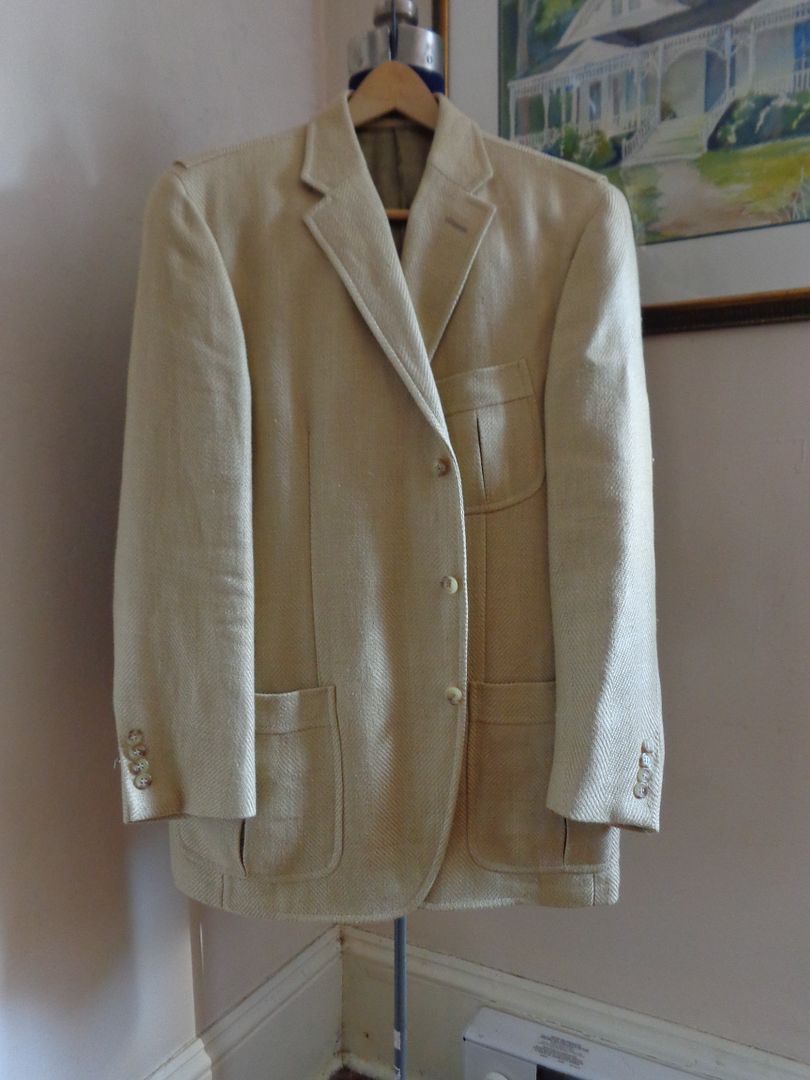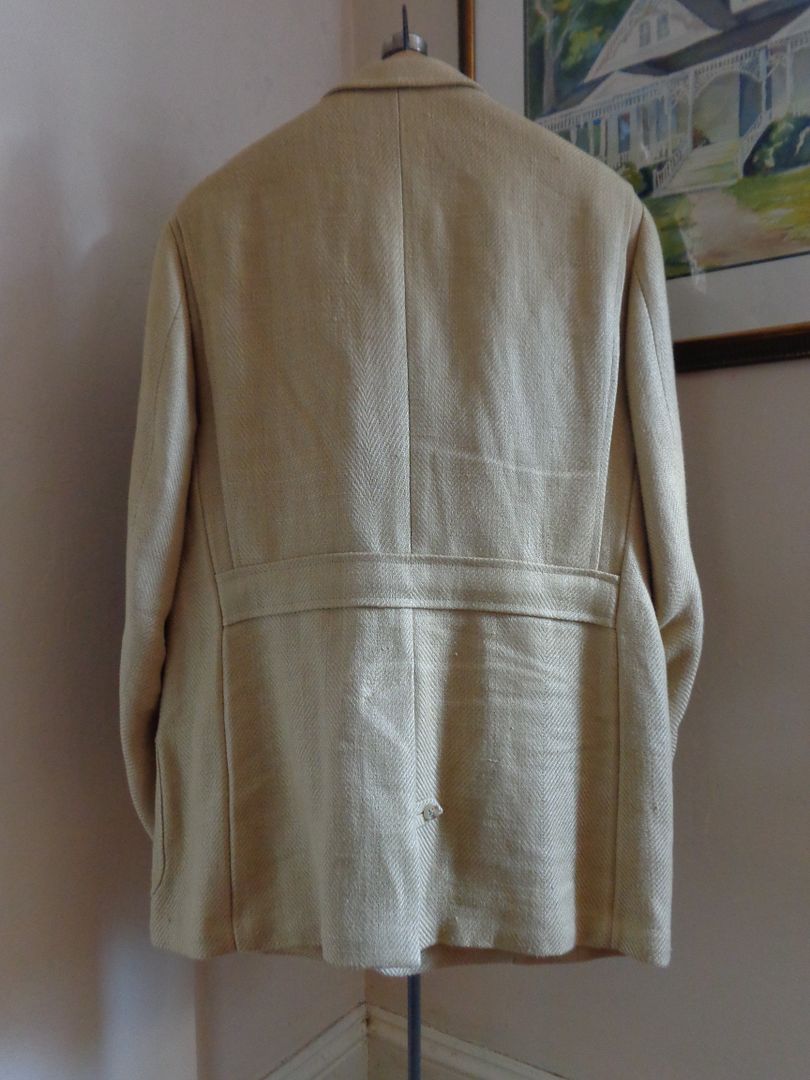 This is beautiful and rare!
This is an absolutely gorgeous jacket! Made in Italy for Ralph Lauren's Polo Blue Label--which means that this is likely to be made by Corneliani, although it is possible that it was made by Canali--this is a double rarity. First, it is a Half-Norfolk jacket--a style that, although it remains highly sought-after by traditionalists, is becoming increasingly hard to find. Second, it's a Half Norfolk in linen, rather than tweed.
The linen cloth that this is cut from is not the same lightweight linen that summer jackets are cut from. This is, instead, a very stury and robust fabric indeed, with the same helt and durability as a decent Harris tweed but with the softness of hand and elegance of drape that you'd associated with linen. The cloth is a very tightly woven herringbone, so this is likely the most elegant Half-Norfolk you'll ever see!
Its construction does full justice to the cloth; quarter-lined and fully canvassed, this is beautifully made. And it is simply packed with features. First, it has the classic half-belt at the back; it also features bi-swing shoulders for ease of movement. It has a fully functional throat latch; this is secured to the interior side of the jacket, which is a more practical and elegant approach that just leaving it on the collar. The collar has been cut so that it stands up when needed to be secured by the latch. It has a single center vent that is secured by a button fastening, as shown. It has three patch pockets, all of which are designed for field use with inverted box pleats increasing their carrying capacity.
This is in excellent condition, although it has one small thread pull on the back; likely there since new, since this is linen!
Asking just $125, OR OFFER, boxed, shipped, and insured in the USA. International offers welcome, with shipping at cost.

Please PM with interest and offers!

Tagged 44R. Measures:
Chest: 22
Sleeve:25 (+2)
Shoulder: 19
Length: 31