This Classified is Closed
For Sale:
Size 40R █ NWT Raffaele Caruso Mainline Sportcoat █ Grail Grey Wool HOPSACK / FRESCO with FULL CANVAS CONSTRUCTION █ 3-roll-2 button stance, soft shoulders, and patch pockets █ Same Maker as Ralph Lauren Purple Label
Will Ship To: Anywhere

Up for sale is an incredible NWT Raffaele Caruso mainline sportcoat. Size 40R US. Full canvas construction. Grail grey wool "hopsack" / "fresco" open weave fabric.
Raffaele Caruso needs little introduction here. One of the best suit/sportcoat makers out there. Full canvas construction. They make jackets for Ralph Lauren Purple Label.
This sportcoat is about as "Holy Grail" as it gets for grey sportcoats. Very SF-approved. It features soft shoulders, a 3-roll-2 button stance, and patch pockets. And the icing on the cake is the exquisite hopsack/fresco weave fabric. The texture on this is awesome. It's a very casual open weave that is sought after by many SF members.
I originally bought this jacket for myself but have enough grey sportcoats in my collection. It is still new with tags. Had the sleeves shortened by a tailor before I decided I didn't want it. Can easily be let out again by a tailor.
My loss is your gain!
---
I have excellent feedback
here
$449 shipped CONUS
I will ship to the rest of the world at cost. Please add $15 for shipping to the rest of the world (countries that are not the US or Canada).
As is implied with all SF classified listings, the sale is final. Sold as is.
First one to pay gets the item.
---
-Made in Italy by Raffaele Caruso mainline
-Full canvas construction
-Slim cut
-Three-roll-two button stance jacket
-Grey "hopsack" / "fresco" open weave outer fabric (100% wool)
-Double vented jacket
-Jacket quarter lined with bemberg cupro
-Slim cut with great trim waist
-Will generally need little or no alterations off the rack
-Genuine Mother of Pearl buttons
Shoulders: 18.25
Chest pit to pit: 21
Sleeve from seam to cuff: 24.75 (with material to let out)
Length from base of collar: 30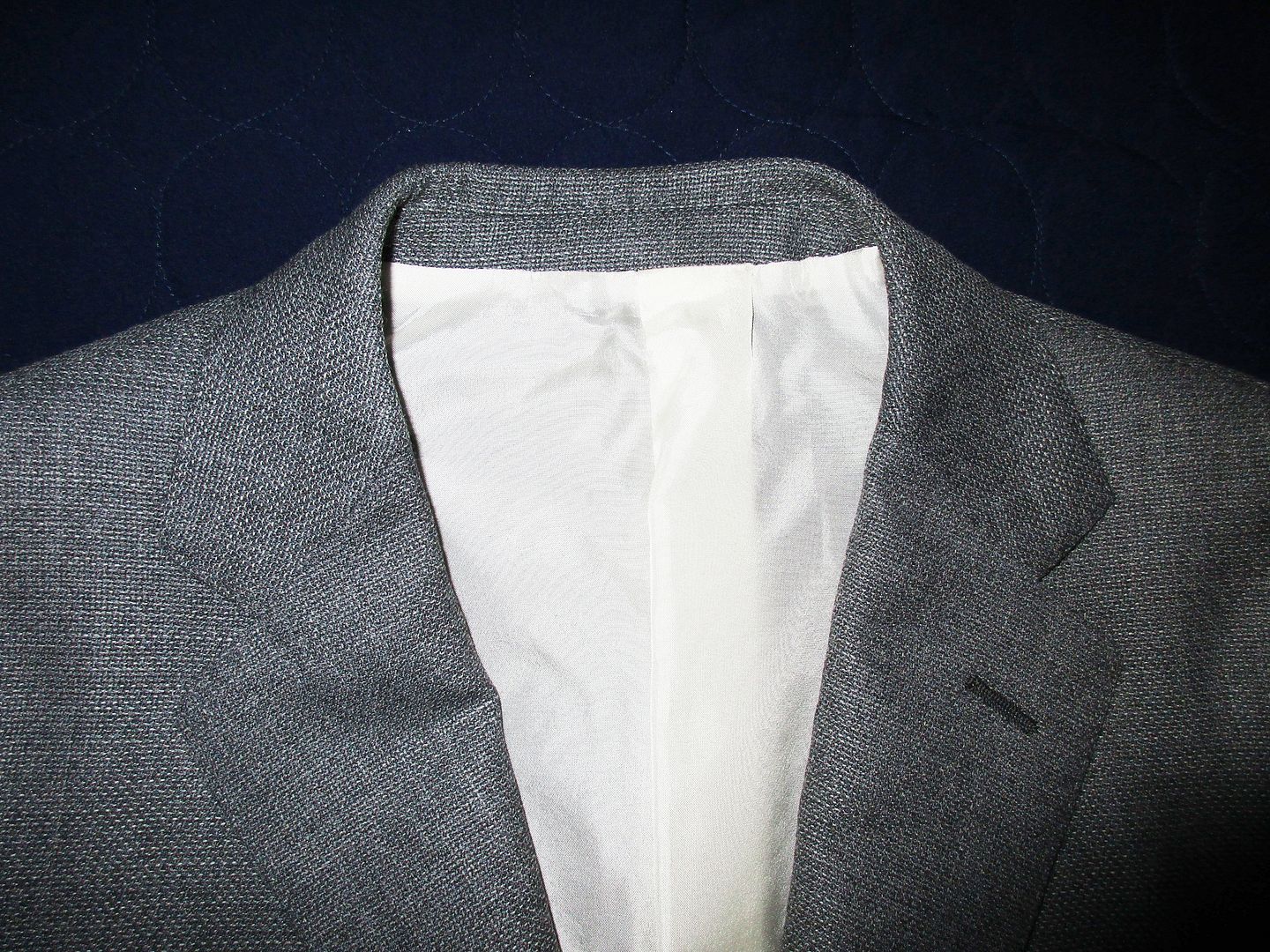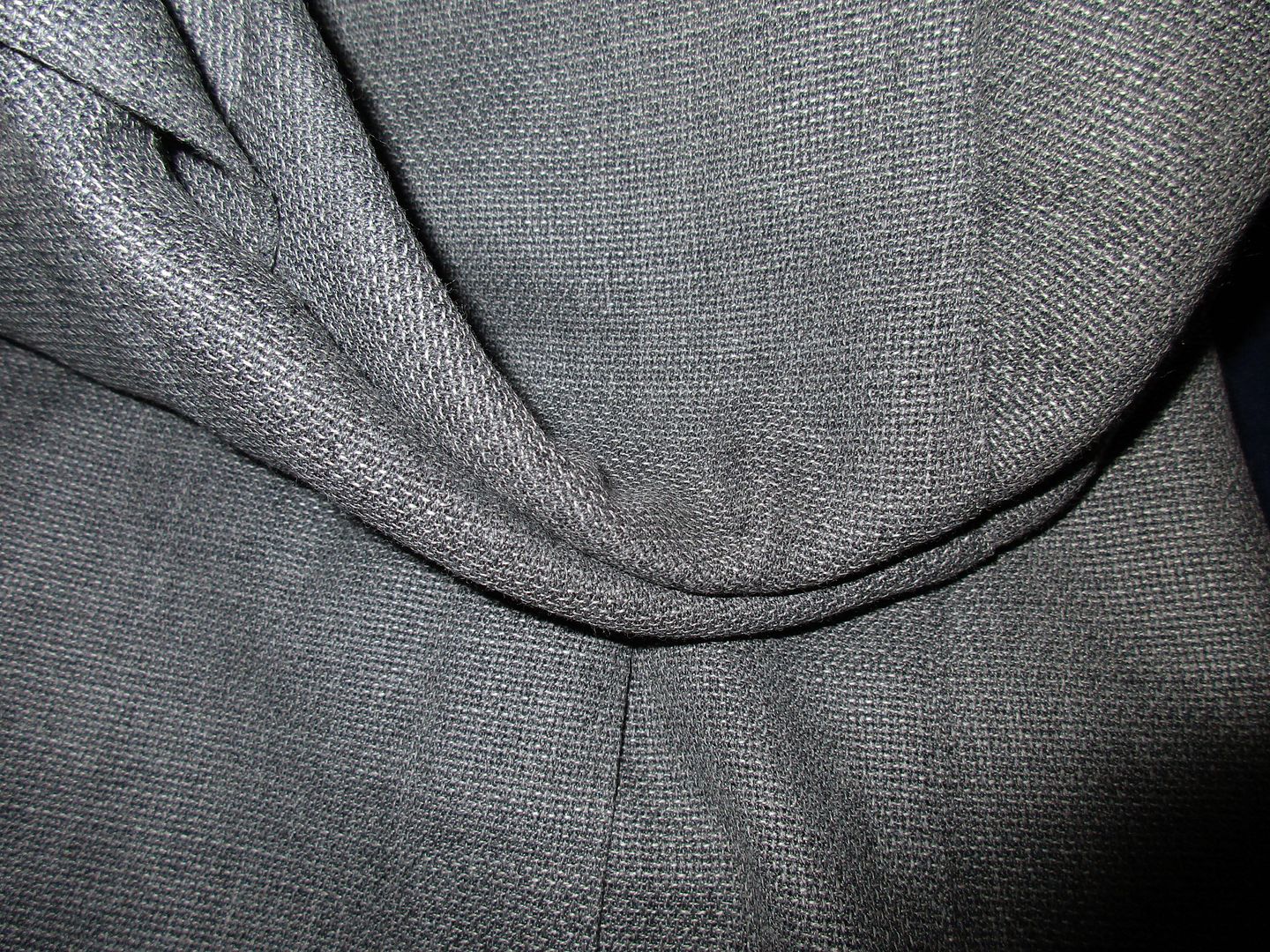 Edited by jrd617 - 11/10/15 at 3:56am