This Classified is Closed
For Sale:
LAST CALL BEFORE I KEEP IT - DROP JAN 21 █ Size 40R (approx) █ LIKE NEW $1700 "Napoli Su Misura" Bespoke Sportcoat at 40% Off the Price I Paid!!! █ Grail Grey Herringbone Tweed with FULL CANVAS CONSTRUCTION █ 3-roll-2 button stance, soft shoulders
Will Ship To: Anywhere

UPDATE JAN 22:

Price drop to

$1099

$1075

$1059

$1025

$999

.

$989

$975 Also taking best offers.
LAST CALL BEFORE I KEEP IT! THE WINTER STORM IS MAKING ME HAVE 2ND THOUGHTS. PERFECT COLD WEATHER JACKET!!!
Up for sale is an
incredible
Napoli Su Misura bespoke sportcoat. It was made for me. I usually wear a size 40R in off-the-rack from brands like Sartoria Partenopea, Zegna mainline, Corneliani, Caruso, Canali, Belvest, etc . (See full measurements below)
NSM needs little introduction here. One of the best Neapolitan tailors that travels to the USA. All their stuff features the Neapolitan "drape cut," full canvas construction, and tons of handwork (including the buttonholes).
As far as grey herringbone tweed sportcoats go, this is as "Holy Grail" as it get. It has soft shoulders ("spalla camicia"), a 3-roll-2 stance, and patch pockets for a casual look. Made from 18 oz Harris Tweed woven by hand by
Butt of Lewis Textiles
in Scotland. This particular cloth is #114, which can be viewed
HERE
. This stuff is tough as nails and looks great.
I wore this jacket exactly TWICE for very short periods of time. It is in immaculate condition, with no signs of wear anywhere. For all intents and purposes, it is
LIKE NEW
condition. No spills, tears, rips of any kind
Selling because it's too warm for my climate. If I lived in a colder area, I would keep it. Really conflicted on whether I should sell or not, but I think it's the right decision. I don't like having stuff in my closet I don't wear due to the weather.
I originally paid 1200 euros CMT (cut-make-trim) plus 8% US sales tax for this jacket. On top of that, I paid 113 sterling to Butt of Lewis textiles for the 6 meters of
single-width
tweed needed to make this jacket. If we're using today's exchange rates, it would cost you about $1645 to make this jacket. See work below (In actuality, I paid much more than this due to the less favorable USD to Euro exchange rates in 2014 when I commissioned the jacket. Probably over $2000 around mid 2014 when each Euro bought ~1.7 US Dollars)
-1296 euros for jacket CMT= 1472 USD (exchange rate as of last week)
-113 sterling for fabric= 173 USD (exchange rate as of last week)
---
$1645 total

I am offering this like-new condition jacket at price made to move this jacket. Hopefully get it to someone who can make more use of it in their colder climate. My loss is your gain!

$1645 shipped CONUS

$1150 shipped CONUS

$1099 shipped CONUS

$1075 shipped CONUS

$1059 shipped CONUS

$1025 shipped CONUS

$999 shipped CONUS

$989 shipped CONUS

OR BEST OFFER

$1150

$1099

$1075 is equivalent to

30%

33%

35%

36%

40% off what you'd pay if you commissioned your own jacket at today's exchange rates.
---
I have excellent feedback
here
I will ship to the rest of the world at cost. Let me know your country for shipping fees.
As is implied with all SF classified listings, the sale is final. Sold as is.
First one to pay gets the item.
I will only "hold" an item for a person who submits payment via Paypal "eCheck" Once the check clears via Paypal, I will ship the item.
---
Specs:
-Made by hand in Naples, Italy by Napoli Su Misura tailors
-Made for me. I normally wear a 40R.
-Slim cut
-FULL Canvas Construction
-3-roll-2 button stance
-Butt of Lewis textiles Harris tweed in grey/black herringbone (100% wool)
-Double vented jacket
-Quarter lined
-Slim cut with great trim waist
Approximate measurements in inches:
Shoulders (seam to seam, from back): 19
Chest (pit to pit): 21.5
Waist at narrowest: 19.5
Sleeve (shoulder seam to cuff): 24.25
Length (from base of collar): 30.75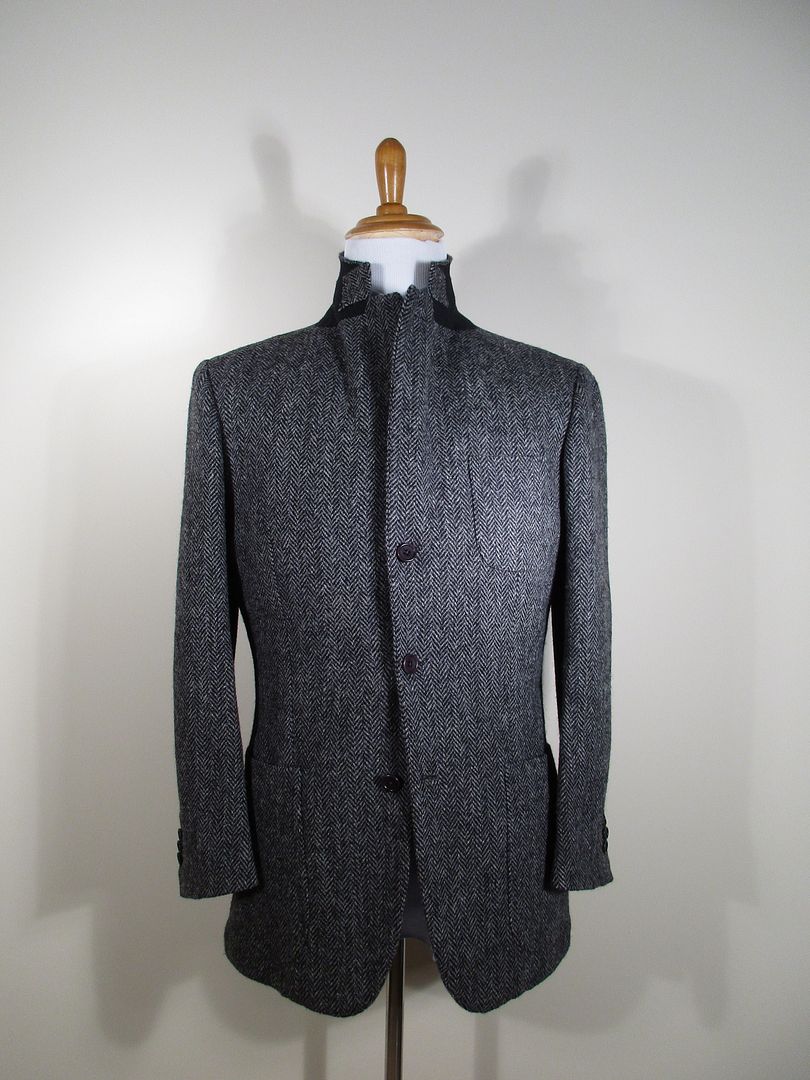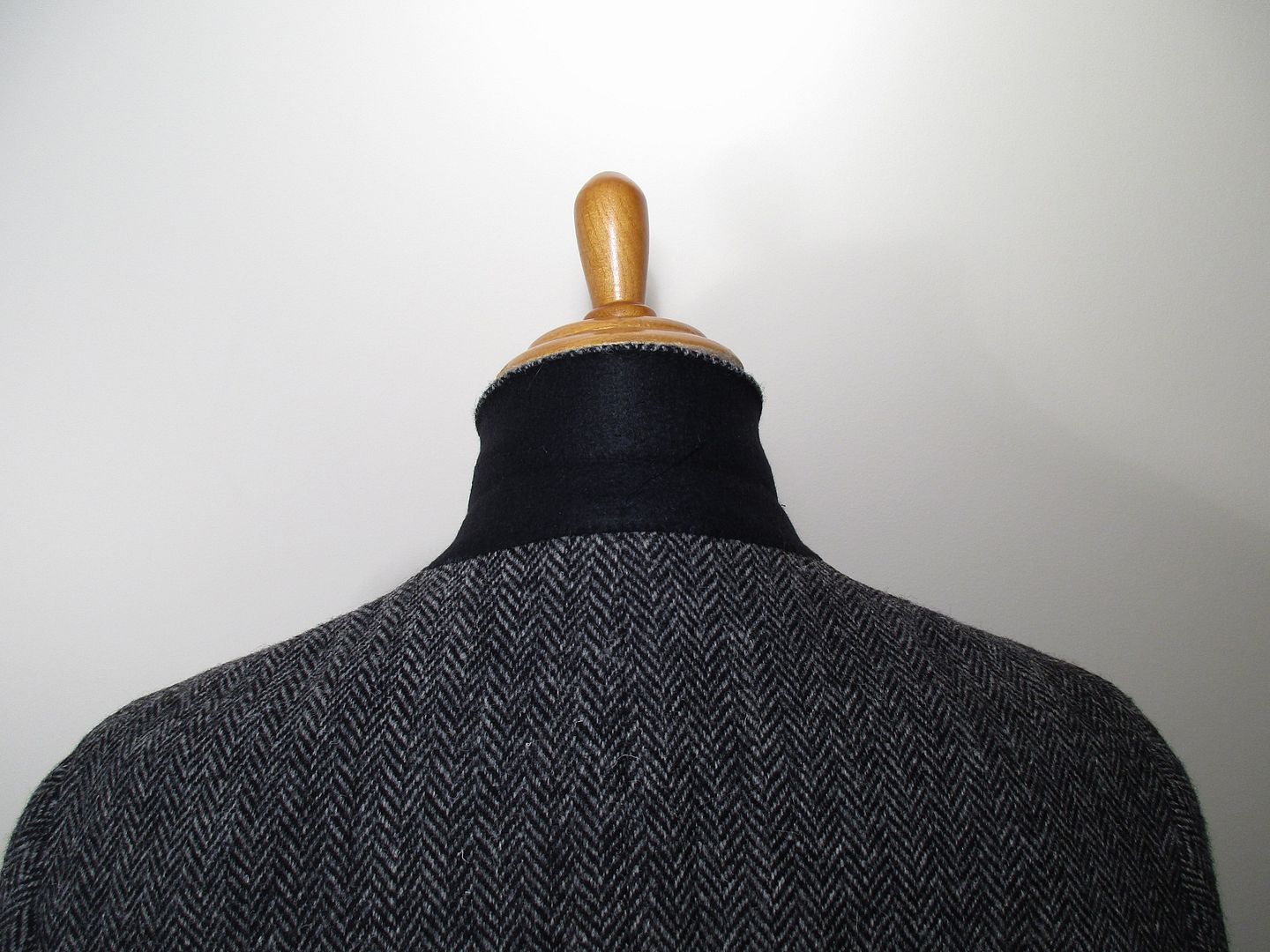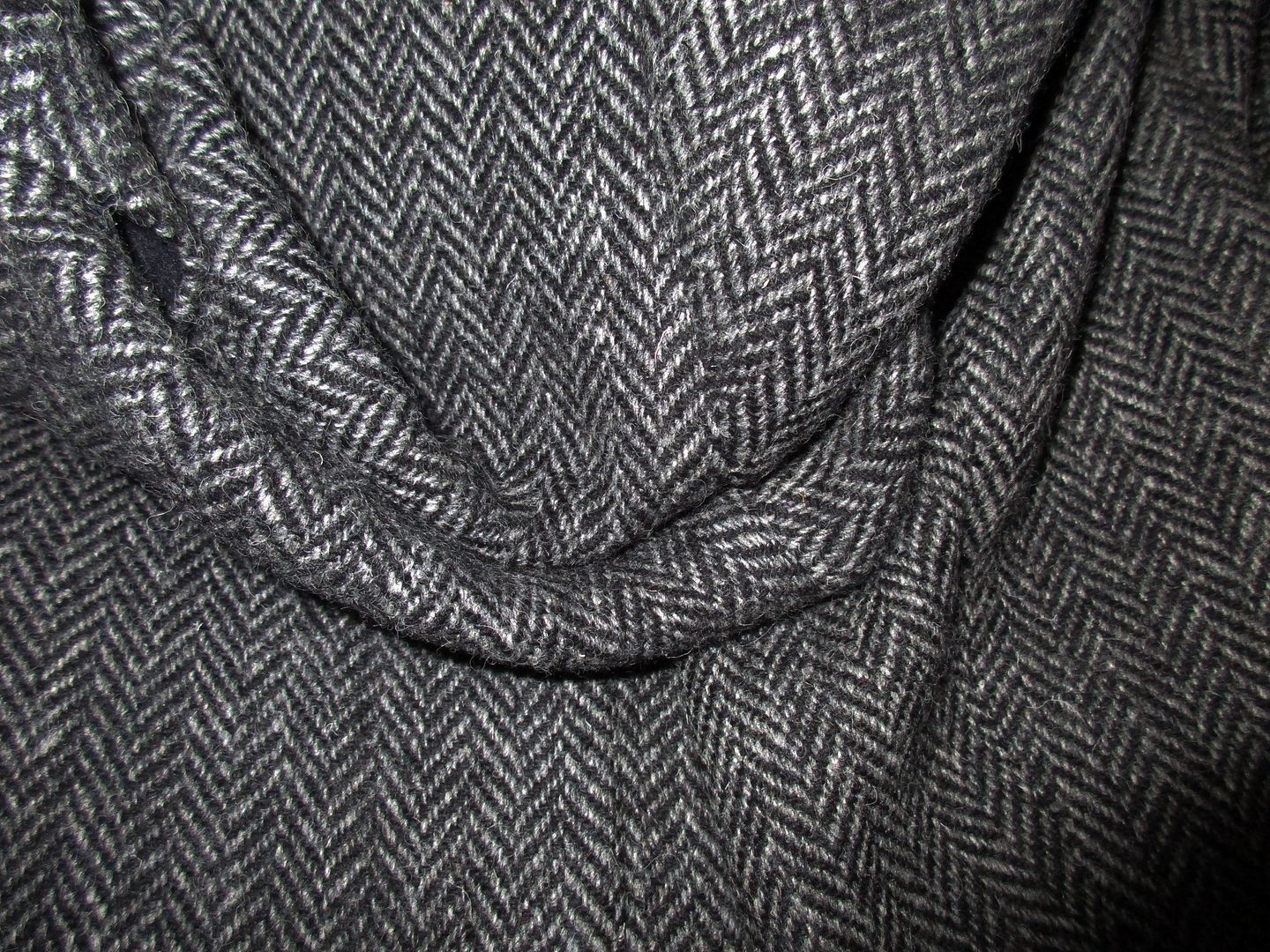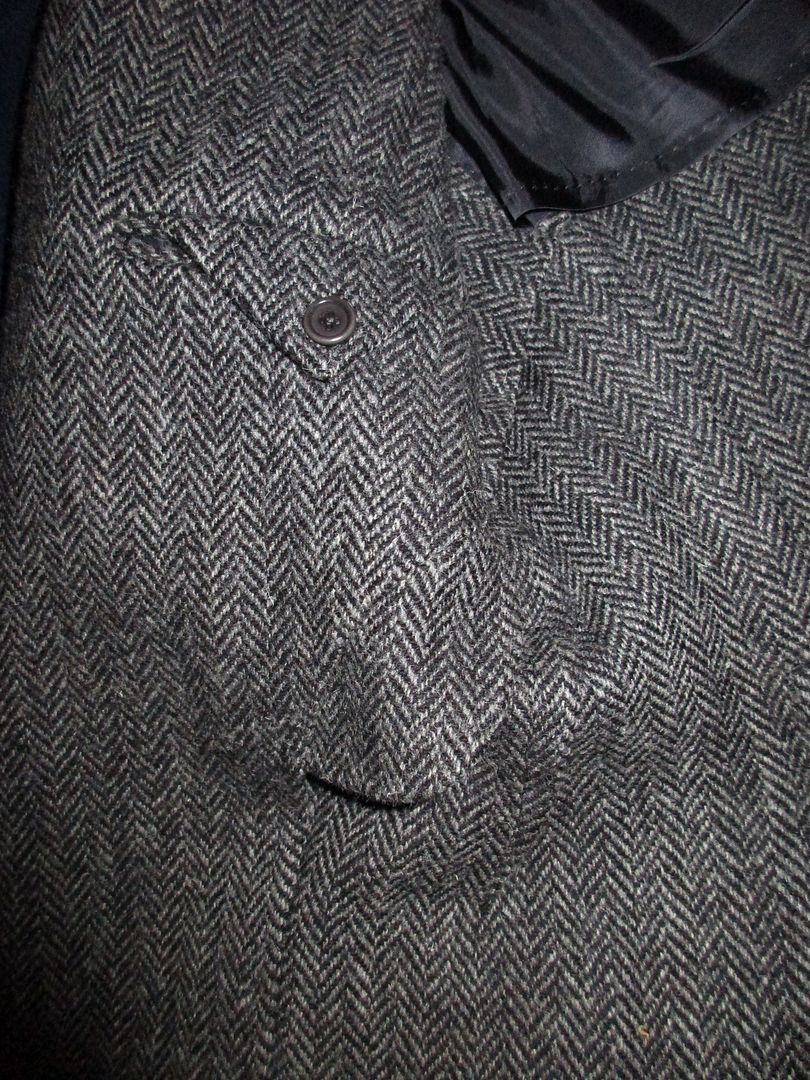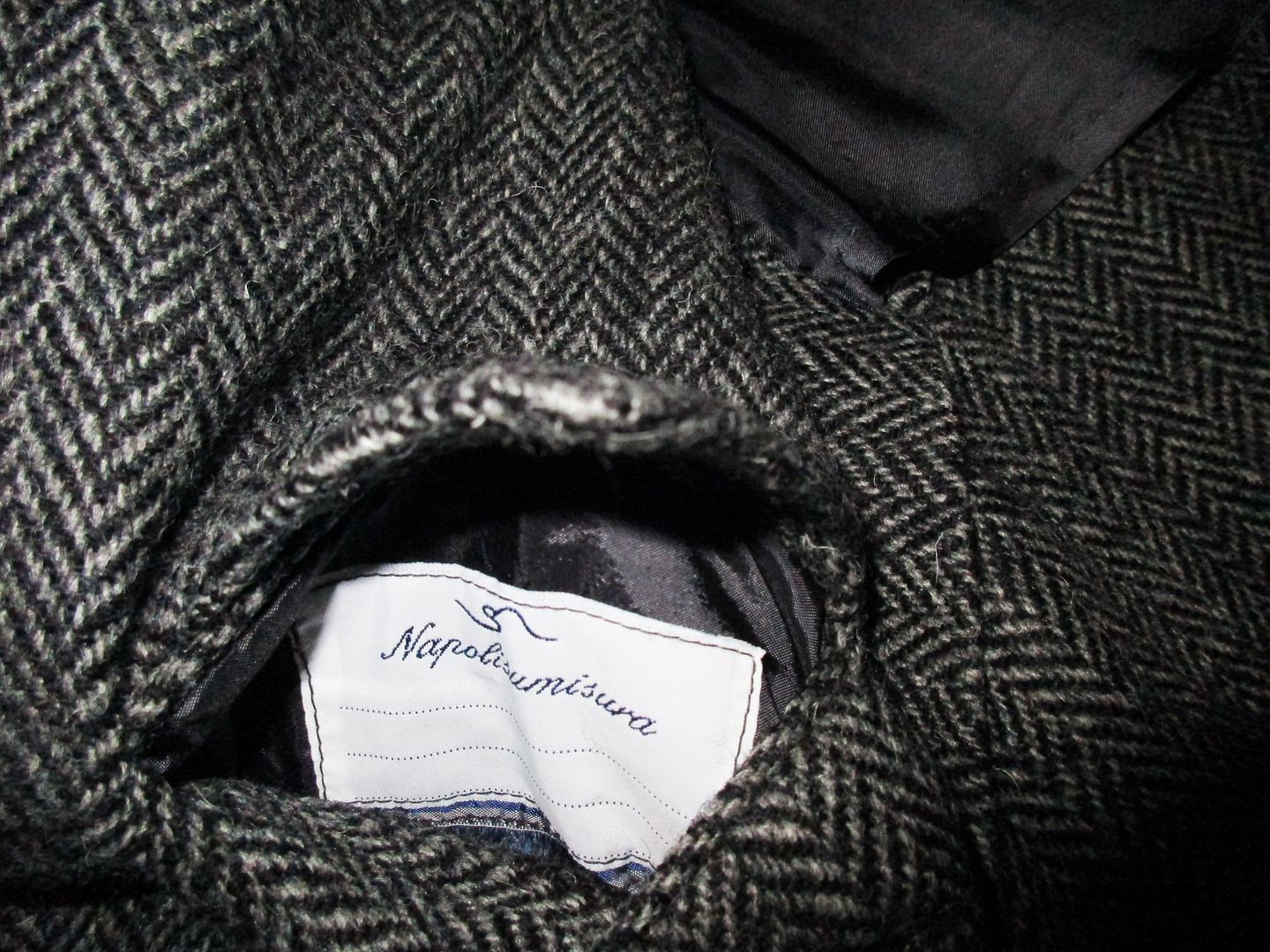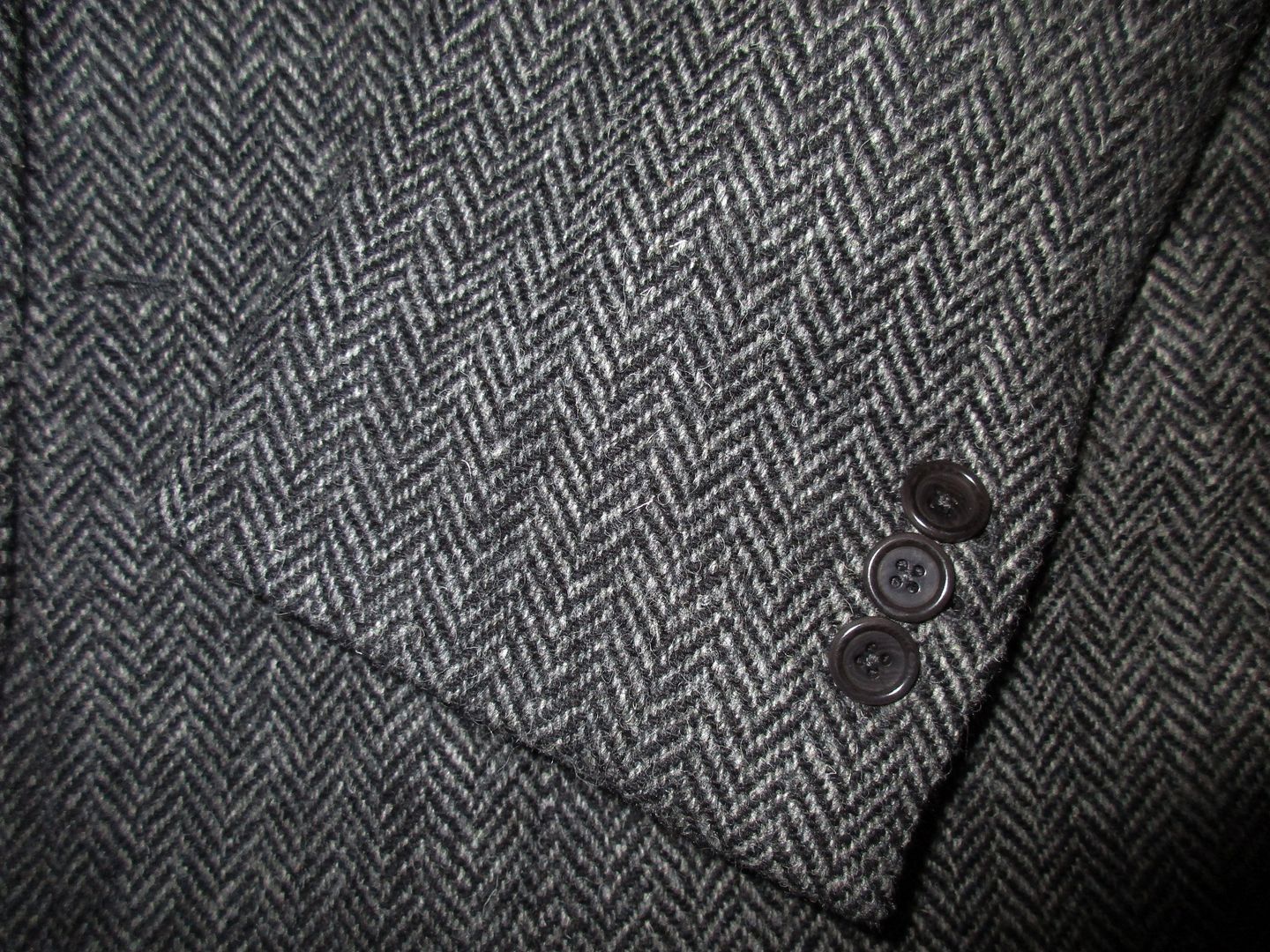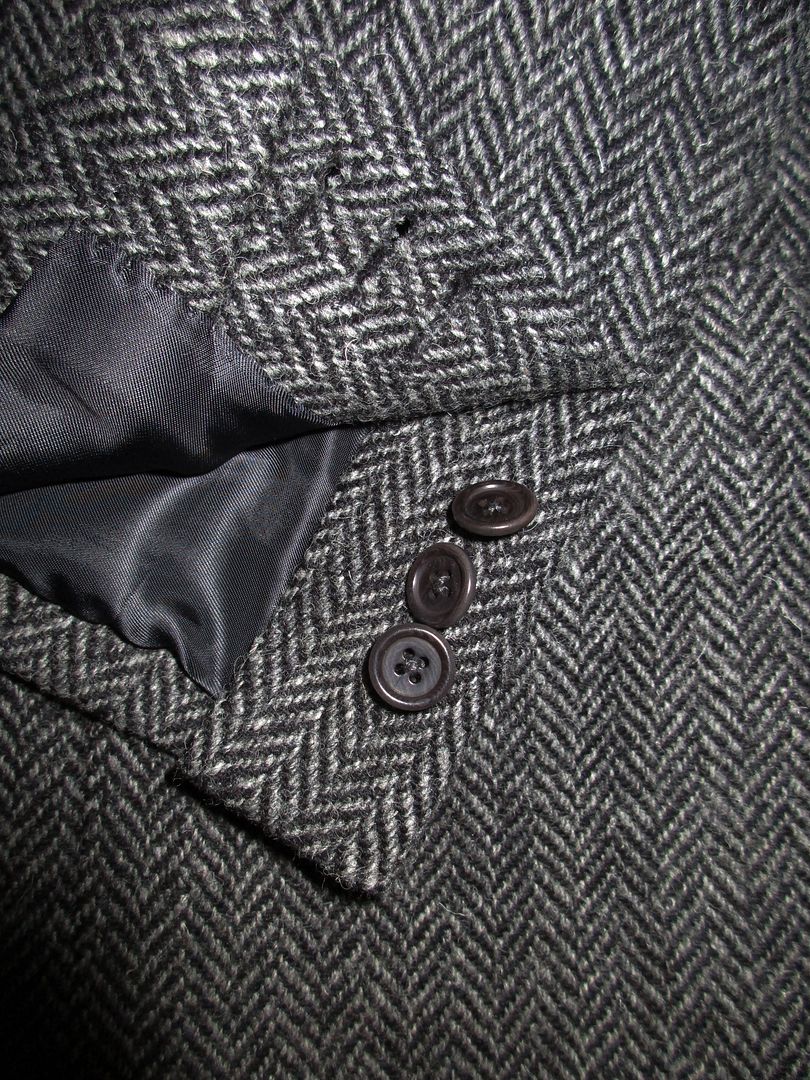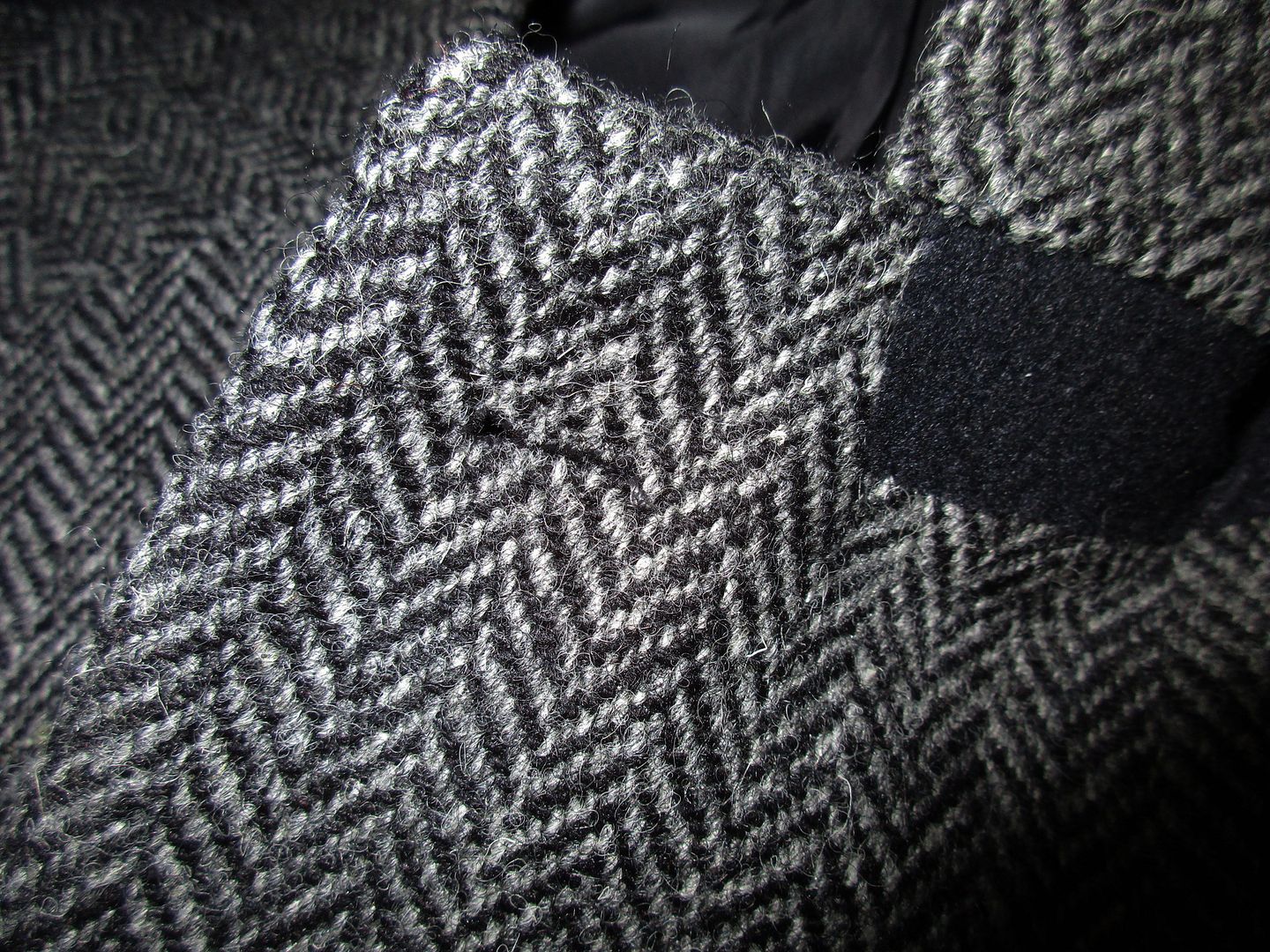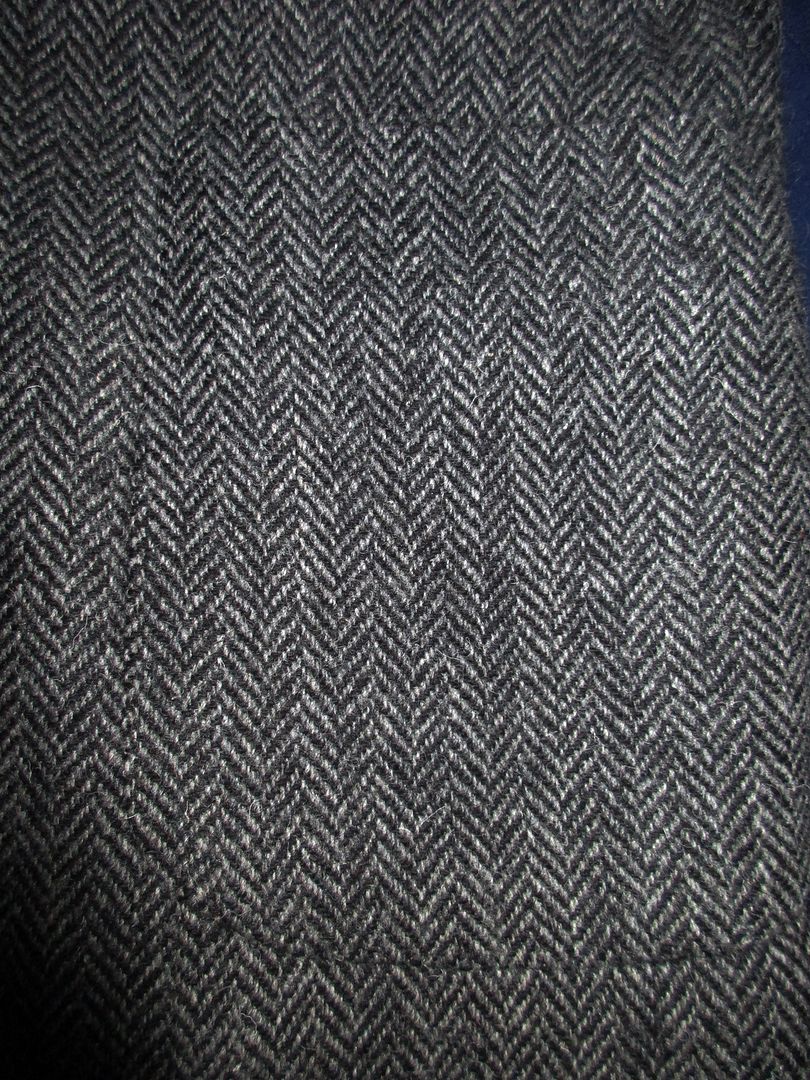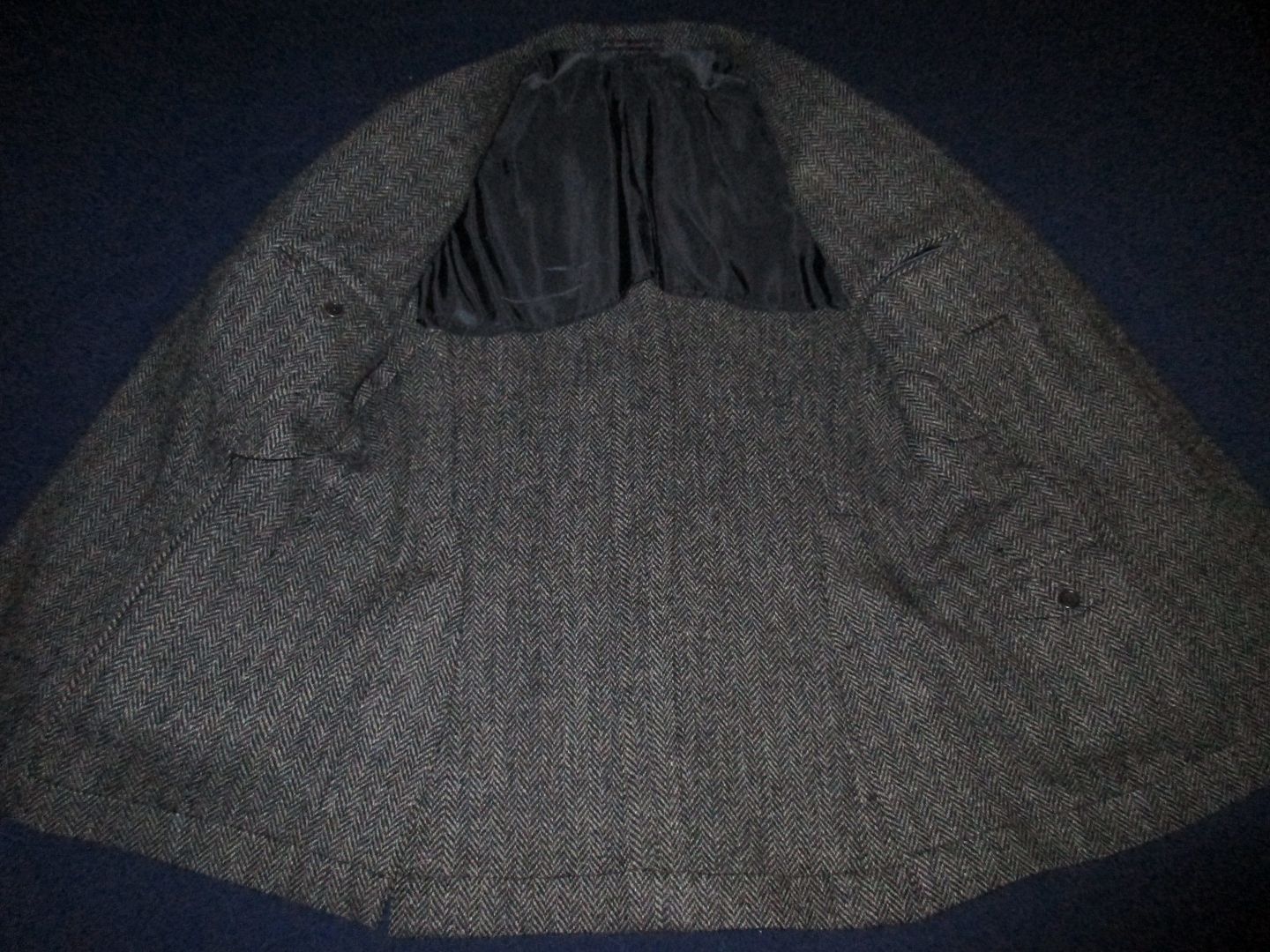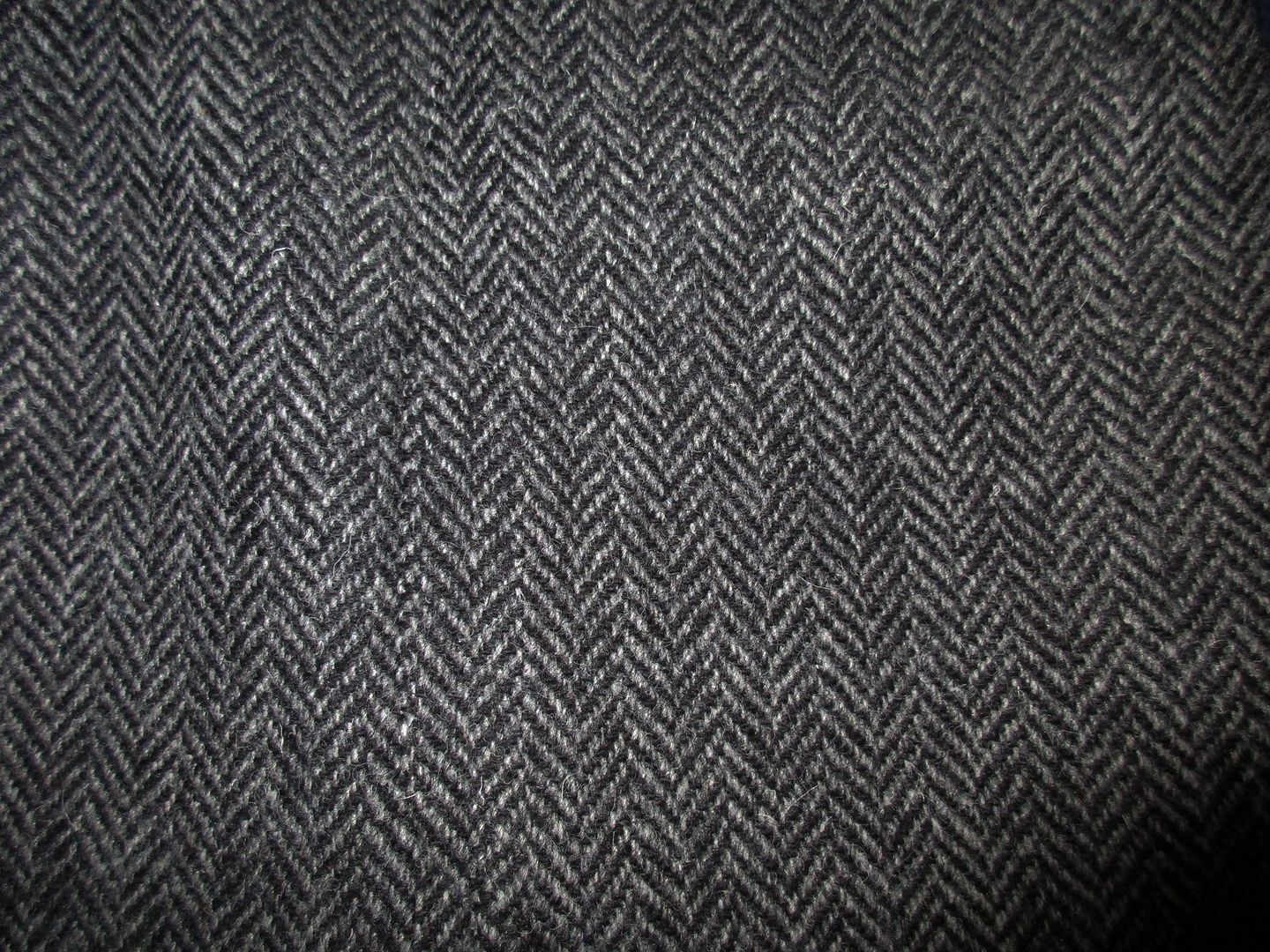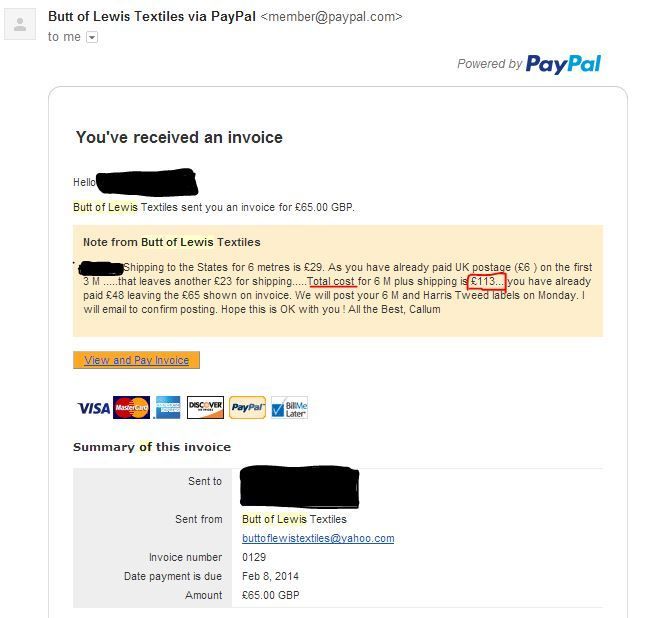 Edited by jrd617 - 1/21/16 at 2:08pm