This Classified is Closed
For Sale:
Size 34 Flat Front Pants █ NWOT Corneliani for Polo Ralph Lauren █ GRAIL Slim "Preston" Cut in Tan Gabardine █ 100% Wool
Will Ship To: Anywhere

Up for sale is a pair of Polo Ralph Lauren pants in tan gabardine. 100% wool. Size 34. Slim, flat front Preston" model. I previously another pair in the same color and one in green
HERE
Made in Italy by Corneliani to very high standards.
I prefer these pants to Incotex. Amazing construction.
Selling these because I already have enough tan pants. They've been hanging in my closet unworn for awhile.
These are the ultimate pants to wear with sportcoats. Can wear them with a navy blazer or something more casual like tweed or cotton.
I had the length hemmed at 30.25 (uncuffed) and tapered to a 8.35 leg opening by a bespoke tailor. Very meticulously done. They can easily be lengthened/shortened by a tailor. They all have extra material in the hem that can be let out. For reference, I am 5'10''
Fabrics on the pants are extremely high quality. Polo sources the best fabrics in the world for its Corneliani-made pants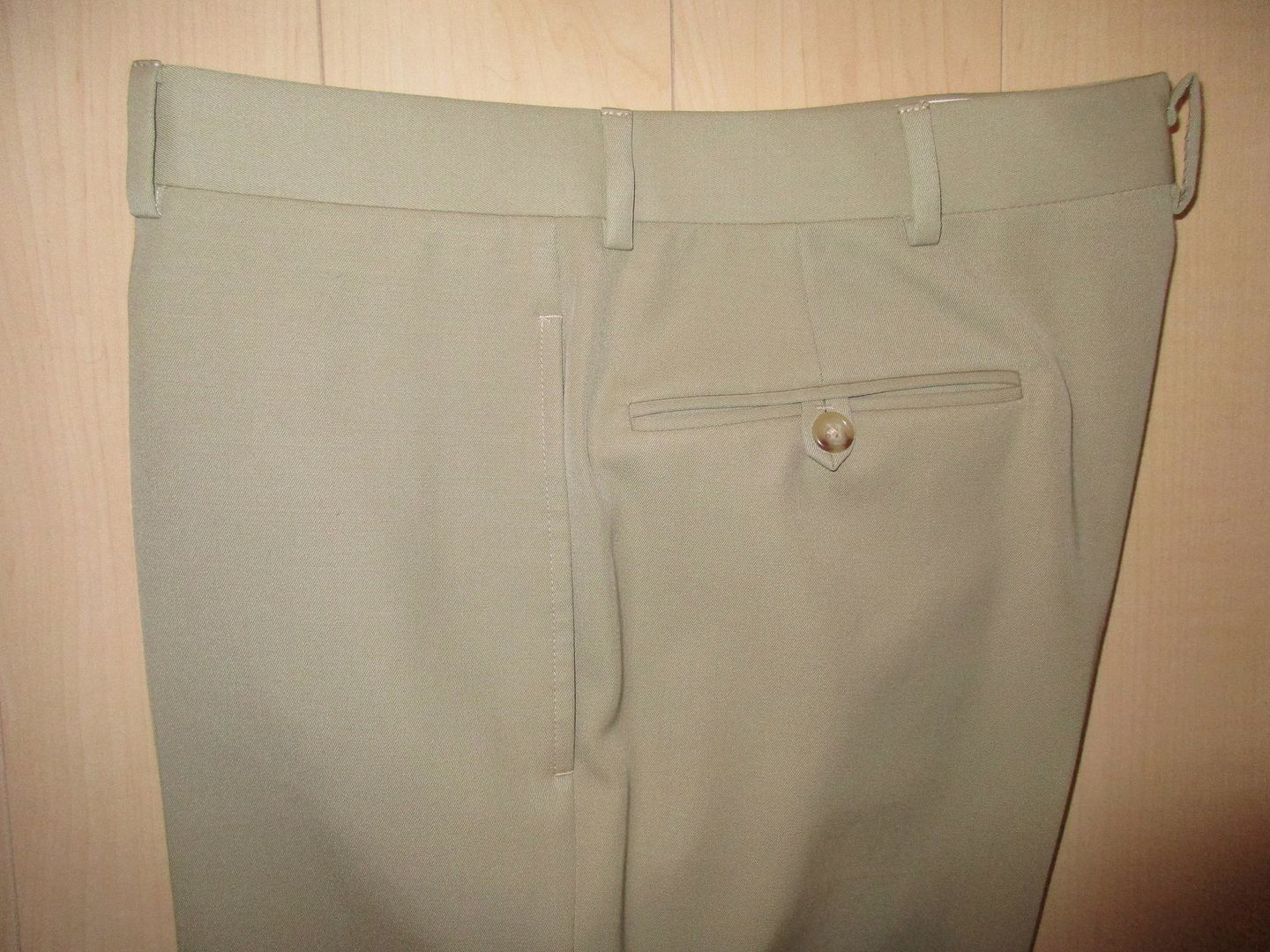 ---
I bought these a few months ago from Ralph Lauren for upwards of $280. (See receipt below)
Similar pants in the Preston model are still being sold on the site for $199 (down from $450 normally), but are
sold out in size 34
:
http://www.ralphlauren.com/product/index.jsp?productId=4175321
Since the eBay going rate for Corneliani for Polo pants is about $175, I will let each pair go for $115. Keep in mind that I also put about $30 into the hemming by a tailor, saving you valuable time and money if the length works for you. (I am 5'10 for reference)
[B
]$125
$114 shipped CONUS each, firm[/B] $5 discounts given for each additional pair purchased.
As implied with all SF classified listings, sale is final. Sold as is.
Add $15 for shipping to all other countries
---
Waist: 34
Rise: 11.5
Inseam: hemmed at 30.4 with 3.25 of extra material tucked into the hem (uncuffed)
Leg opening: 8.35