I'm an 18-year old university student with a tendency to spend almost all of my disposable income on clothing and fashion, and I have a few questions regarding style and also current fashions. First: Does anyone have an opinion on 'Mandarin-style' collars, specifically on coats. I'm considering buying this garment: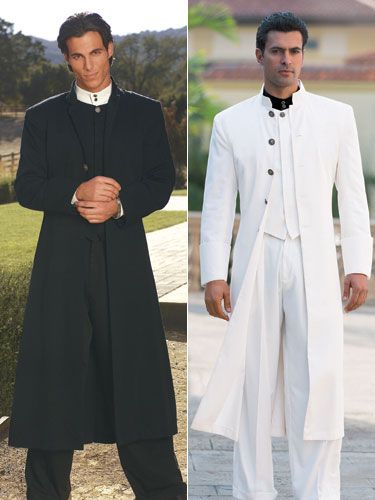 JUST to clarify, it's not the whole outfit, just the coat. In fact, here's a back view
I know this kind of coat has been popularized my the 'Matrix' look but I like it for what I see as its class and alternative to the traditional formalwear/outerwear trench Secondly: With suits, is it acceptable to wear a same or similar-coloured shirt and use ties and pocket squares to create colour contrast, or is, for example, black suit-black shirt taboo?