Details: Shipping within continental US via priority mail is included in price. I accept payments via paypal (verified addresses required). Please PM me if you are interested in purchasing. I'll ship overseas, you can PM me for a quote. I am paypal verified with over 200 transactions as a seller (mostly from ebay), if that helps with any trust issues.
On to the items,
first is a Rag & Bone wax work coat in size large SOLD
.
Next up is a pair of
Kicking Mule Workshop 1980s in raw dark gray/black denim sz 33L, $130 shipped.
I bought these a while back and they were slightly too big for me, no signs of wear at all.
Measurements
: Waist: 34" Inseam: 34.5" Knee: 9" across, Hem: 9" across
Photos: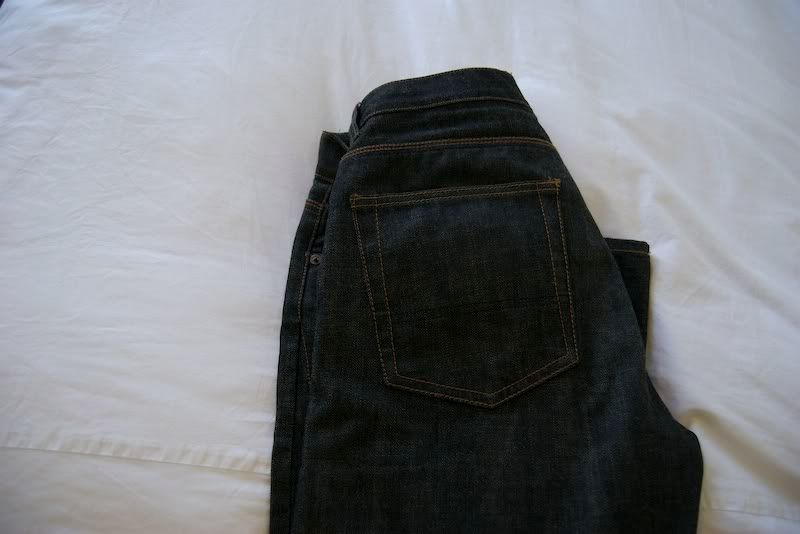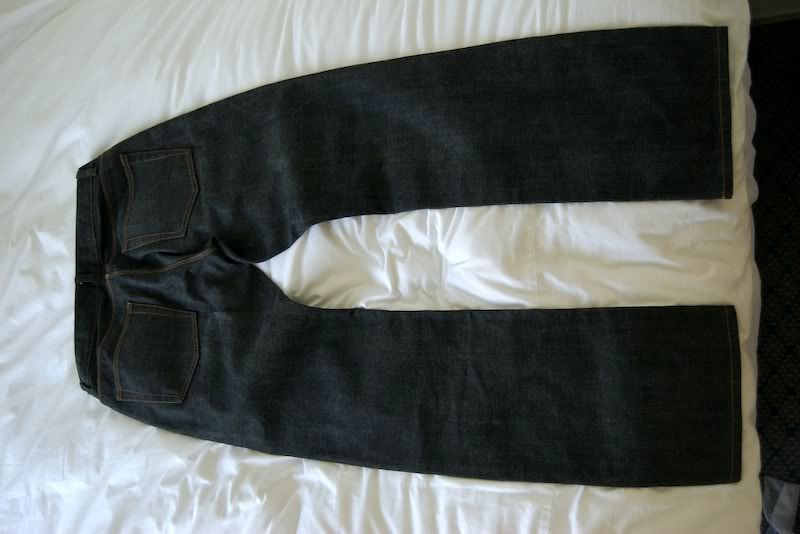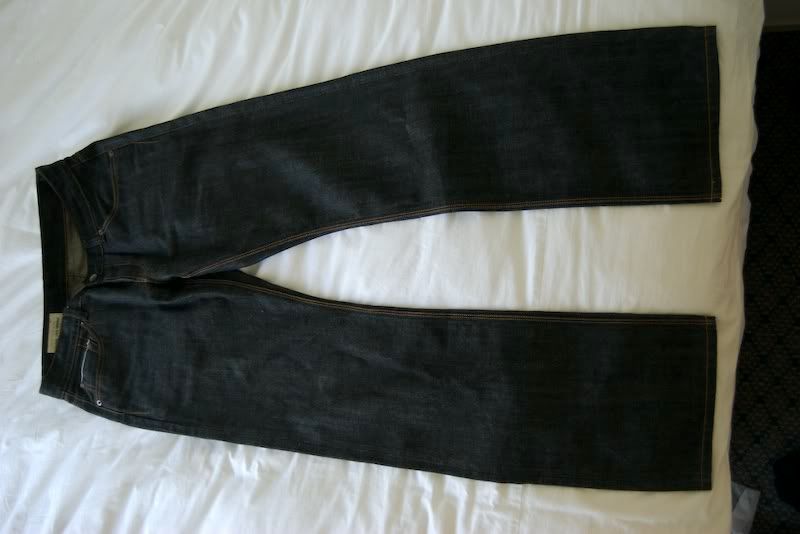 Thanks for looking.