Hi All,
Just a heads up (as usual) on non - Plal C & J
C & J "Alex" UK 8 E
black calf wholecut.
[IMG]
[/IMG]
Off to Ebay on Sunday with the usual offer of a £5 discount to SF posters
[IMG]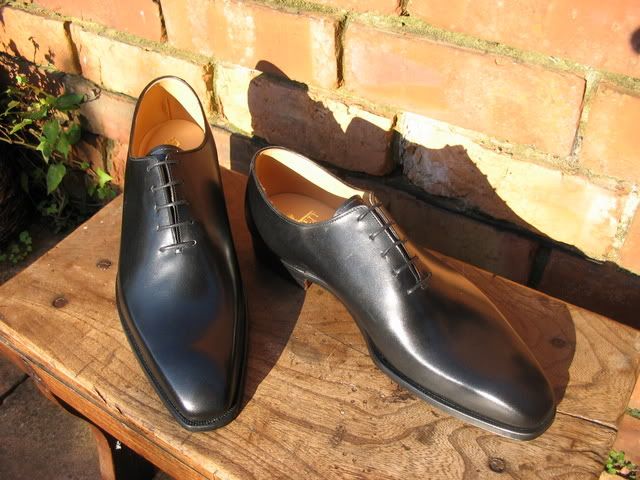 [/IMG]
Now this one might not actually make it to Ebay....
[IMG]
[/IMG]
This
C & J Edgware UK 8.5 E
in tan is in a box marked subs and there is a slight 'speck' on one heel. Fortunately ( for those who care about these things
) the shoes are unstamped and are effectively perfect.
Listing on Ebay delayed
[IMG]
[/IMG]