Brand New in box , Bourdeaux (burgundy like, more purple) wingtip in London derby w/ 3-piece shoe trees and box and bags.
Double sole , size 44 . (slightly loose on me)
fits either a full 10 D slightly loose OR a 10.5 D maybe right on or slightly snug.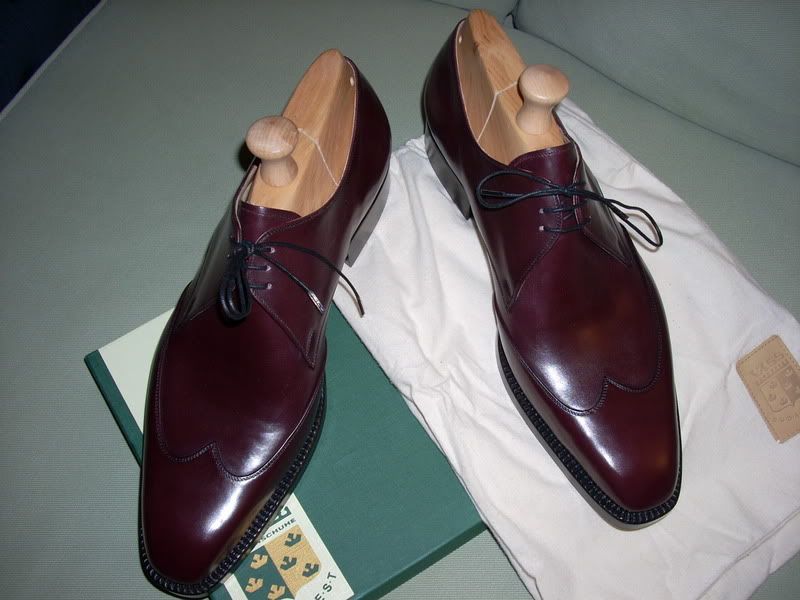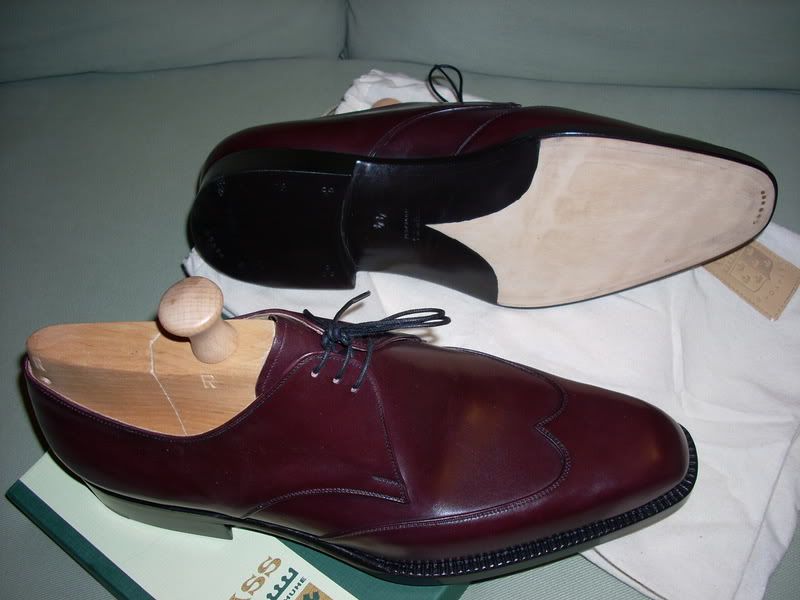 $750 + shipping
. money order/check only please NO paypal sorry.
.
these are very beautiful but as a derby they do not fit correct on me, slightly loose. a 10.5 D should be able to wear these correctly.