I was in Arnold, Nebraska Friday and Saturday at the Sandhills Open Road Challenge.
This event consists of a standing mile top speed event, with an open road race/rally the following day.
http://www.sorcrace.com/
Day one was the standing mile to test top speed at a mile.
I ran 178.9mph. I was hoping for 180mph, so I am a little bit disappointed, but I'm sure that next year I will find an extra 1.1mph.
A Heffner twin turbo Viper won the 1/2 mile division (cars without roll bars have to run 1/2 mile instead of 1 mile.) He went 177mph in the 1/2 mile.
A seriously tuned 1000hp Evo won the mile class @ 215.9mph.
Saturday was the road race. I ran in the 105mph class (tried to average 105mph.) I finished about 10 seconds too slow, which puts me out of the running, as to be competitive you have to finish within a fraction of a second from your target time. It was fun, though. The road is really challenging. It runs through the sandhill country, and there are lots of hills and tight turns (sometimes at the same time.) There are also some straight sections where you can stretch your legs a bit.
All in all, it's just about the most fun you can have in a car with your (fireproof) clothes on.
Here are some pictures of a few of the cars that were at the event:
This is a kind of strange car. It's a modified Viper body and chassis with a twin turbo Corvette engine. It went 215.1mph in the mile (and blew its hood off right at the finish line.)
Here is the Evo that won the King of the Hill in the mile. (215.9mph)
Before the race, there were a lot of people mocking the parachute on the back of the car. After the race, nobody was questioning the need for the chute. The 215mph run was done without nitrous. He sometimes runs the car on nitrous and it goes even faster. I'm not sure what he's done to the engine, but the car has a single turbo about the size of a basketball. The car is pretty much a single purpose drag car, and it didn't run in the road race.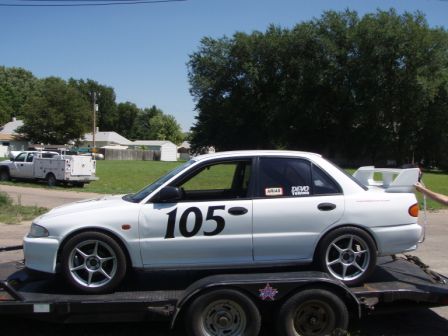 Here is the engine bay of the Heffner twin turbo Viper that did 177mph in the half mile: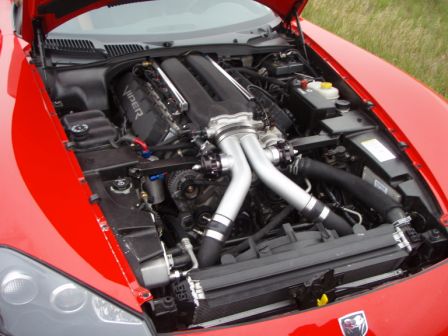 More cars: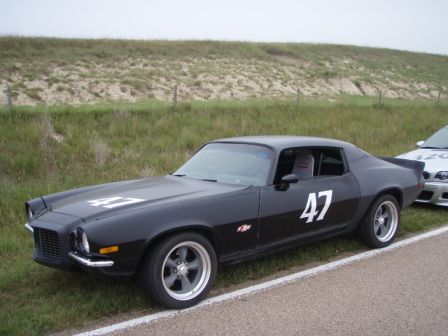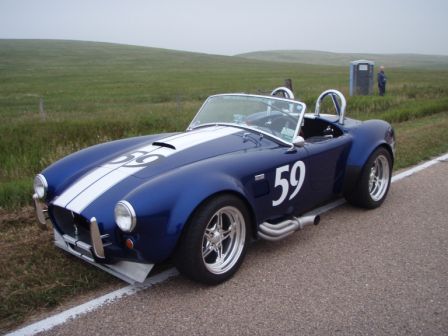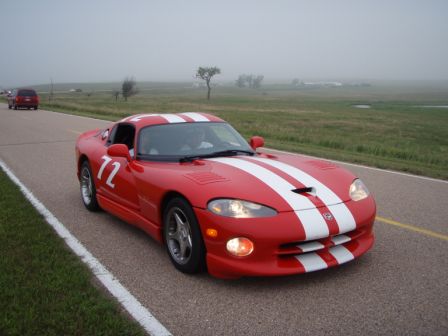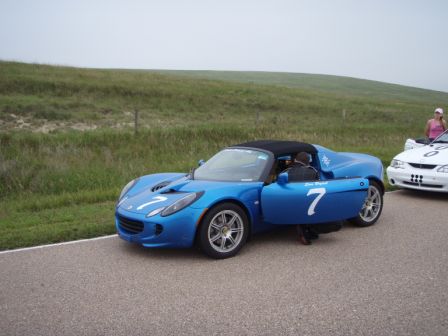 Jeff Gordon's old NASCAR racer: