Just a few quick things for sale. If you're still waiting for purchased items from previous sales, a number of items were returned to my place after I got back from North Carolina. This applies to every international shipment and a couple domestic ones. This was due to an error on my part using the automated postal center. Most things were shipped Friday, I have a couple that will be going out on Monday. I sincerely apologize for the delay.
Anyway, here are the goods. All prices include shipping. I can do paypal, MO, check, whatever. International shipping is fine, if you live someplace with significant shipping cost increases we'll work it out.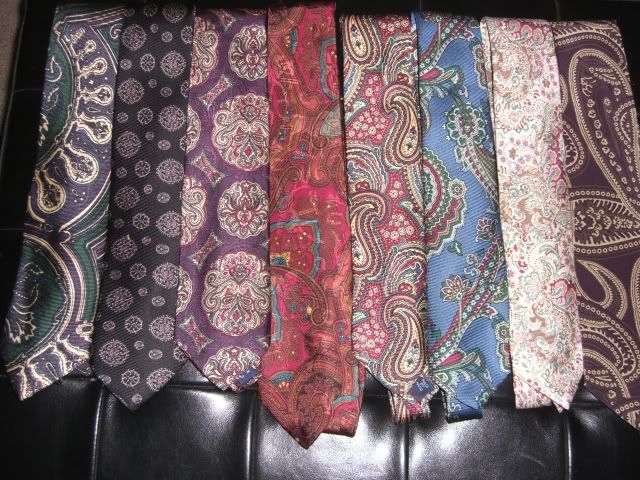 Eight RL Polo paisley neckties, $12 apiece or $80 for the whole lot (including bonus tie, see below). Would much rather sell as a lot.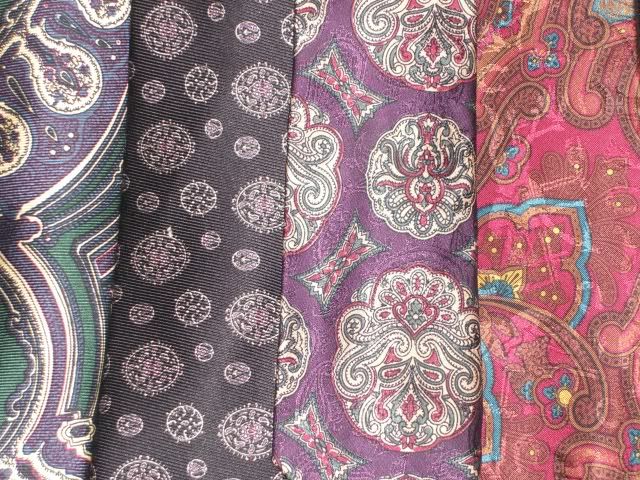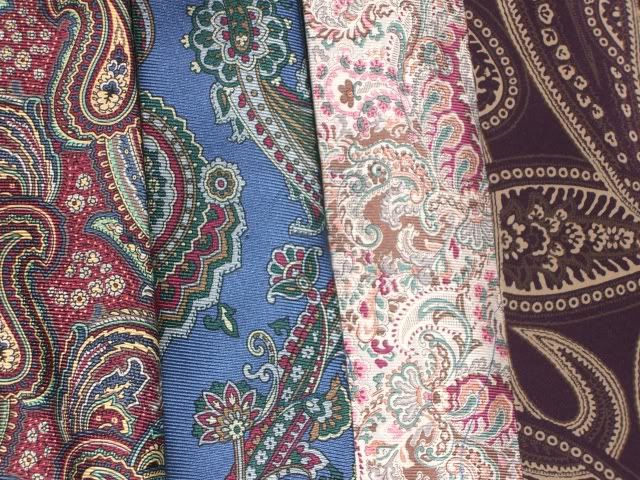 Bonus tie for the Polo lot -- Godfry's (wonderful high-end men's shop in Columbus) textured silk striped tie. Flash did kind of weird things to this photo, sorry.
Red/blue Stefano Ricci tie, $25.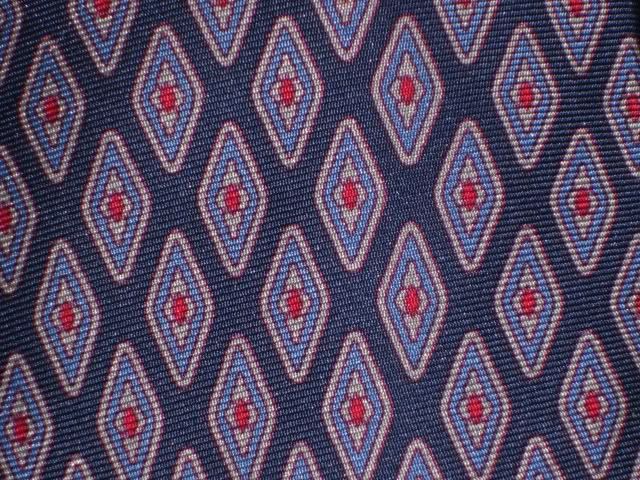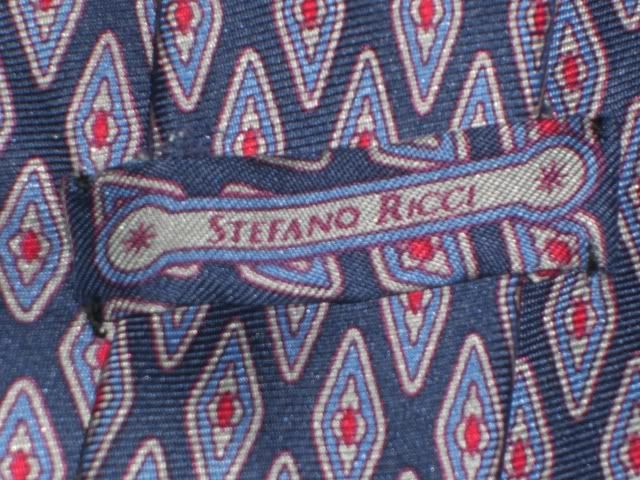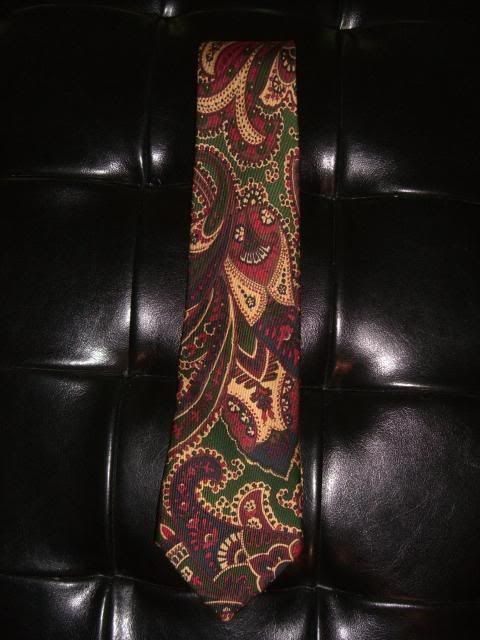 Terrifically weighted Paul Stuart paisley tie, $22.