It appears that portions of the Megasale have brought Photobucket to its pathetic knees once again. In celebration, I offer you some new items. Shipping includes in all prices, ship anywhere, paypal/MO/check/whatever: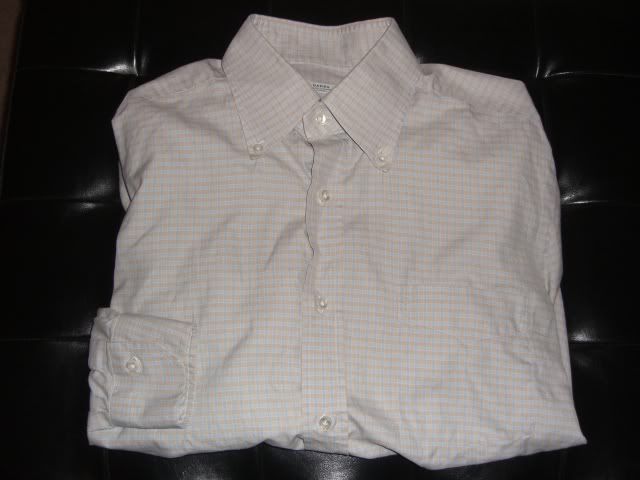 Beautiful Barba mainline shirt, some of the thickest MOP buttons I have ever personally encountered. Tagged sz L, fits like 16 x 34/35. $75. Measurements: 16" neck, 22" underarm to underarm, just under 26" sleeve.
L-R: Gorgeous wool/cashmere blend Etro in green/white/orange/lilac $40, Green/yellow/white Aquascutum $20, Fantastic natural/navy vaguely nautical Brooks Bros. striped cotton tie $18, Mocha gingham Land's End silk tie $15 SOLD, Beautiful NWT Shinawatra silver Thai silk $12SOLD, Aubergine textured silk Kolte $10 SOLD.
L-R:Wonderfully weighted Banana Republic multicolored stripe $10, Absurd Brooks Bros. elephants wearing ascots $12, Navy/gold/green seven thread English woven silk Hill & Drake $10, narrow Balenciaga #1 $16, narrow Balenciaga #2 $16 SOLD, red Polo woolen $12, paisley Polo woolen $14, NWT Burberry (old label) paisley $18.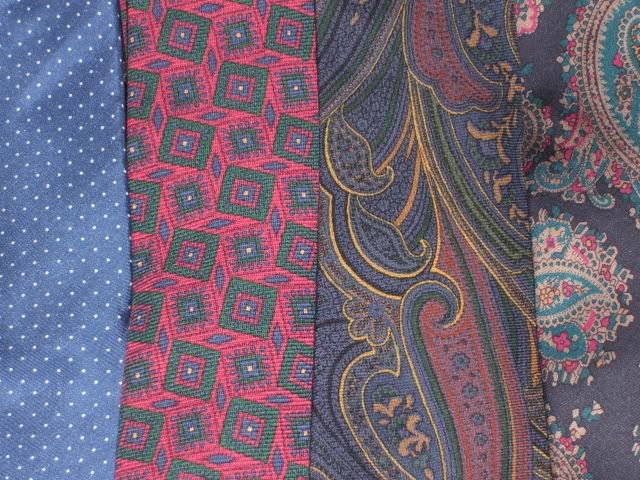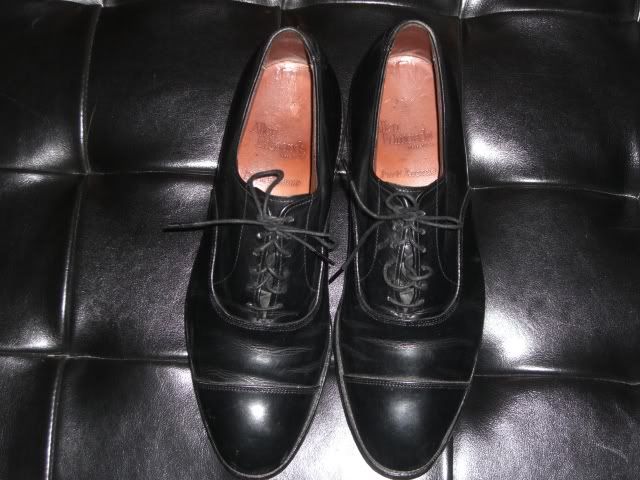 Black Allen Edmonds Park Ave. 7.5D. We'll make it $75 for the sake of fun.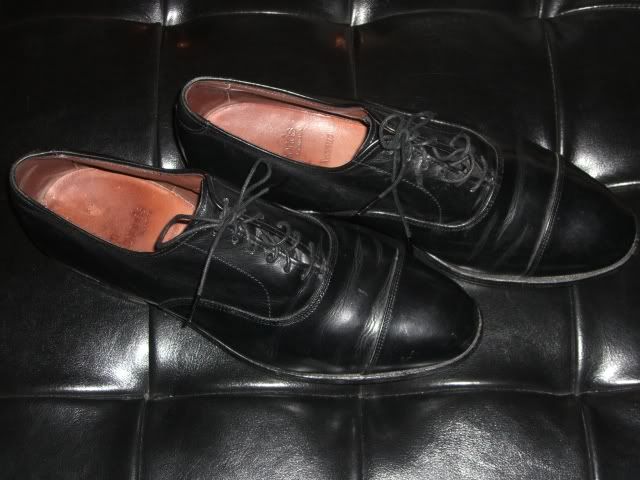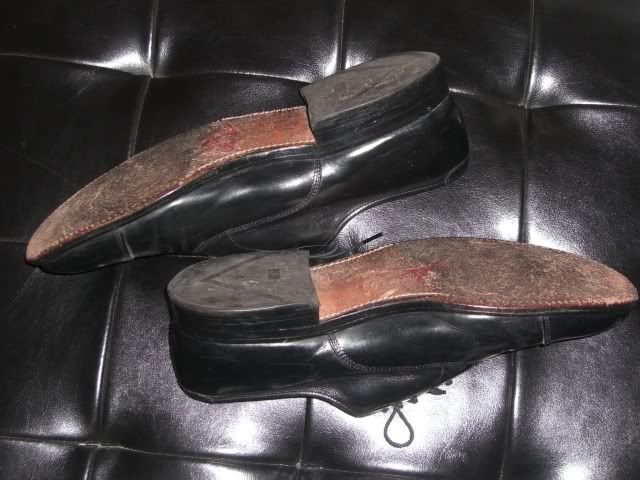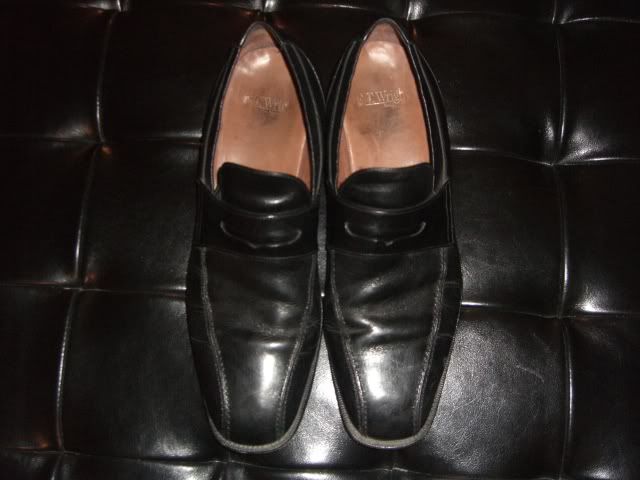 Great black high-vamp E.T. Wright loafers, 13B. Note some sole wear (photographed). $40.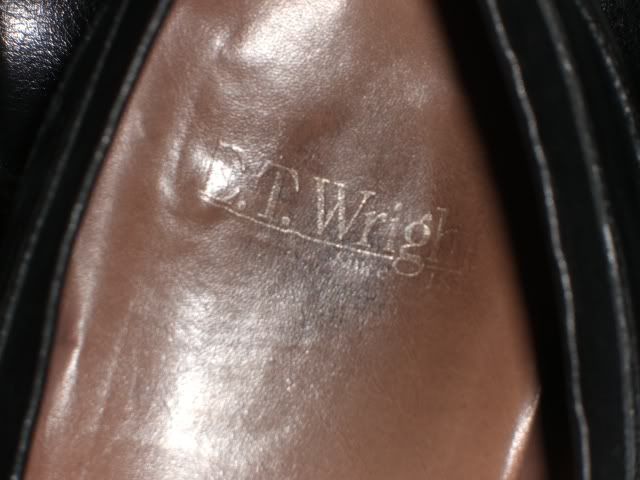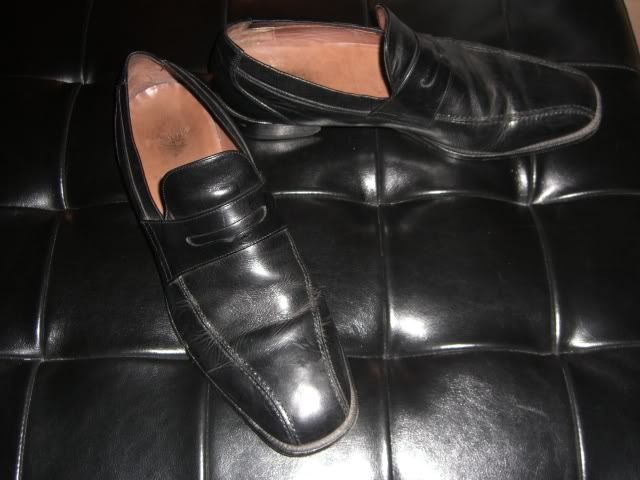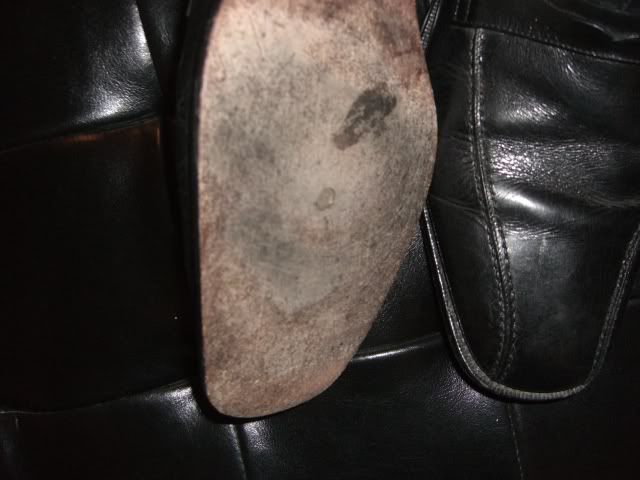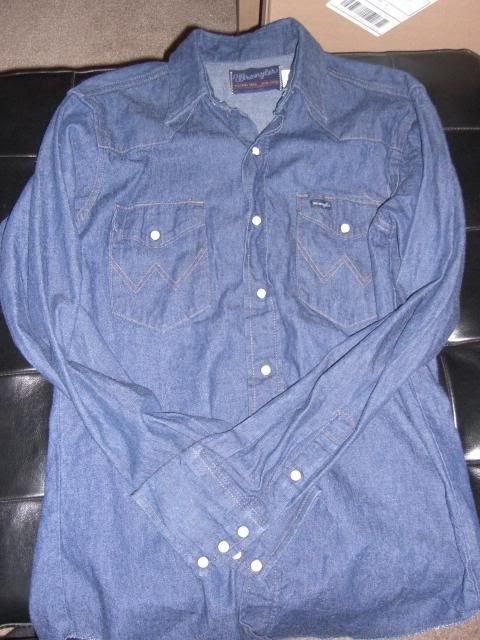 Awesome Wrangler denim shirt, 15.5x34. $22. Color is darker in person.