This Classified is Closed
For Sale:
Ties: Low prices; Zegna, Brooks Brothers, Burberry, Gianfrancco Ferre. Free shipping
Will Ship To: Anywhere

I am selling some ties, as I pare down my collection.
All ties are 100% silk and in excellent condition. Some have been seldom worn, but all have been well taken care of.
Prices vary by tie, but all are in the $30 range. All prices include free worldwide shipping.
- Discounts given for multiple purchases. Please PM with any questions.
Tie 1: Gianfrancco Ferre (deep burgundy with white dots) 100% silk, Made in Italy
Asking:
$30
Width – 3.5"
Length – 61"
SOLD
Tie 2: Zegna (textured brown with white pindots) 100% silk, Made in Italy
Asking:
$30
Width – 3.5"
Length – 60"
SOLD
Tie 3: Brooks Brothers Makers (orange with white dots and blue flowers) 100% silk, Made in USA
Asking:
$25
Width – 3.75"
Length – 60"
Tie 4: Burberry London (textured brown with gold and blue geometric pattern) 100% silk
Asking:
$30
Width – 3.75"
Length – 58.5"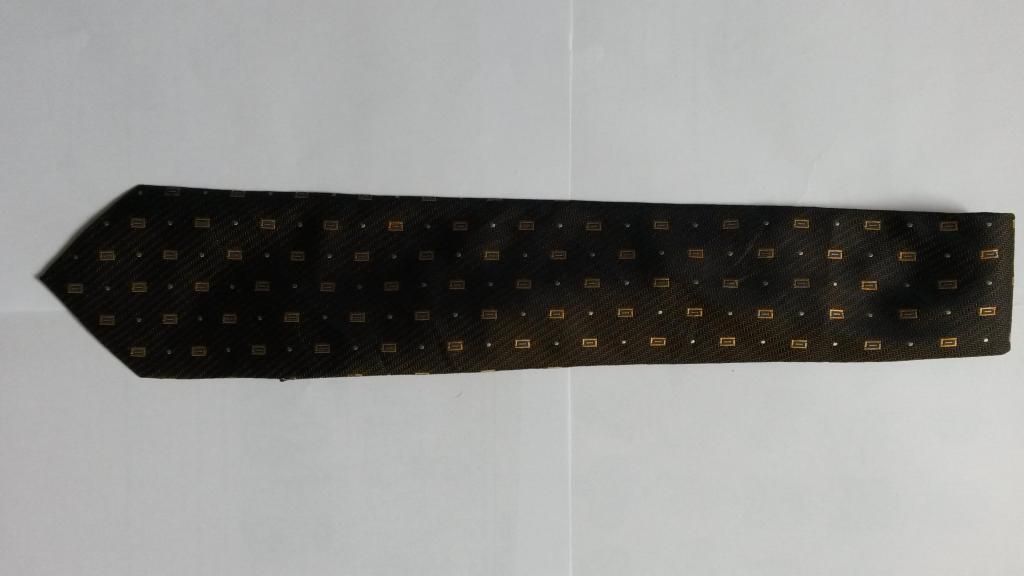 Tie 5: Zegna (orange with gray and white stripes) 100% silk, Made in Italy
Asking:
$30
Width – 3.6"
Length – 59.5"
SOLD
Tie 6: Brooks Brothers Makers (navy with burgundy and white stripes) 100% silk, Made in USA
Asking:
$25
Width – 3.6"
Length – 61"
SOLD
Tie 7: Brooks Brothers Makers (light blue with white and navy repp stripe)
Asking:
$25
Width – 3.75"
Length – 57.5"
Tie 8: Barney's New York (textured yellow with grayish blue diamond pattern)
Asking:
$25
Width – 3.75"
Length – 59.5"
Edited by dalsauks - 11/1/14 at 7:56am