Could I have opinions on the relative merits of these two very different sample boots in UK 7.5E.
Neither is currently being placed for sale on Ebay until I clear a 7.5 or two, so I thought I'd see what you thought of them.
The first is a
"Greenwich".
I think it's on the 348 last with a dainite sole. The combination of the 'rough out nubuck' [edit: see #9 below] with the burnished toe will divide opinion.
[IMG]
[/IMG]
[IMG]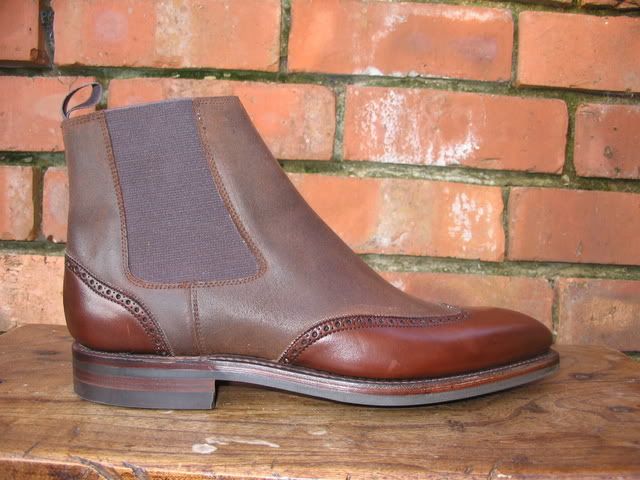 [/IMG]
The second is a
"Welland".
It is on the 341 last with a double leather sole. As a high sided boot which I would call a 'George' boot,I imagine it is destined for the European (German?) market.
[IMG]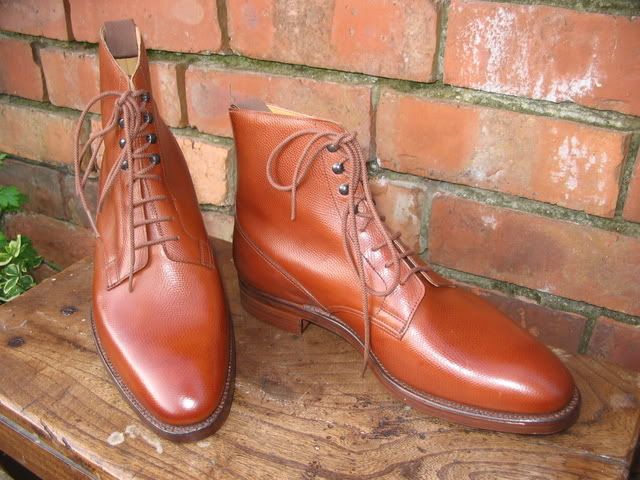 [/IMG]
[IMG]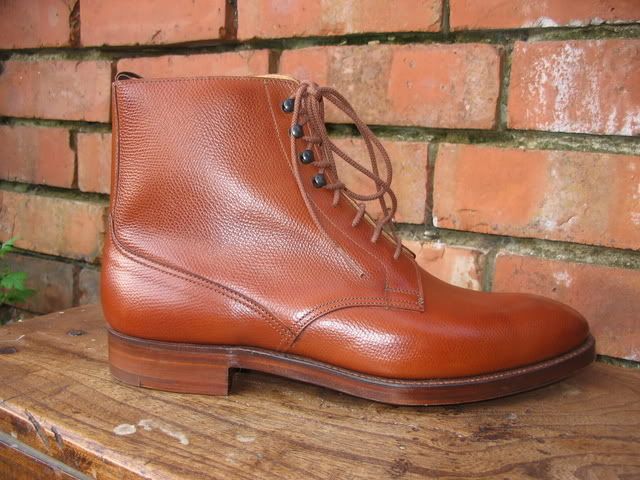 [/IMG]