Quote:
Originally Posted by
NonServiam
Late to the party, but congratulations
@DLJr
! Best of luck to you and your family!
Myself I've just started on my prolonged graded paternity leave with my youngest daughter. Staying home 3 days a week for the rest of the year
Thanks to this socialist paradise/hellhole (depending on your politics) I call home, we get 10 weeks paid leave that can only be used by the father (the rest of the 49 weeks can be shared, but
sharing
is a difficult concept for new mothers). And thanks to my employer who don't mind me stretching the 10 weeks over a longer period, working two days a week to hold on to a few projects I find it difficult to hand over to someone else. And thanks to my better half who is pretty happy about getting back to work part time. My employer also pays the difference between what the government is willing to pay and my actual salary. (Well, my commission/bonus is screwed royally, but that's the price to pay for what is frankly an amazing opportunity to bond with my children.)
Anyway
There is only one watch tough enough for paternity leave duty. If you were changing diapers here tomorrow, you'd wear a Rolex.  
Warning: Spoiler!
(Click to show)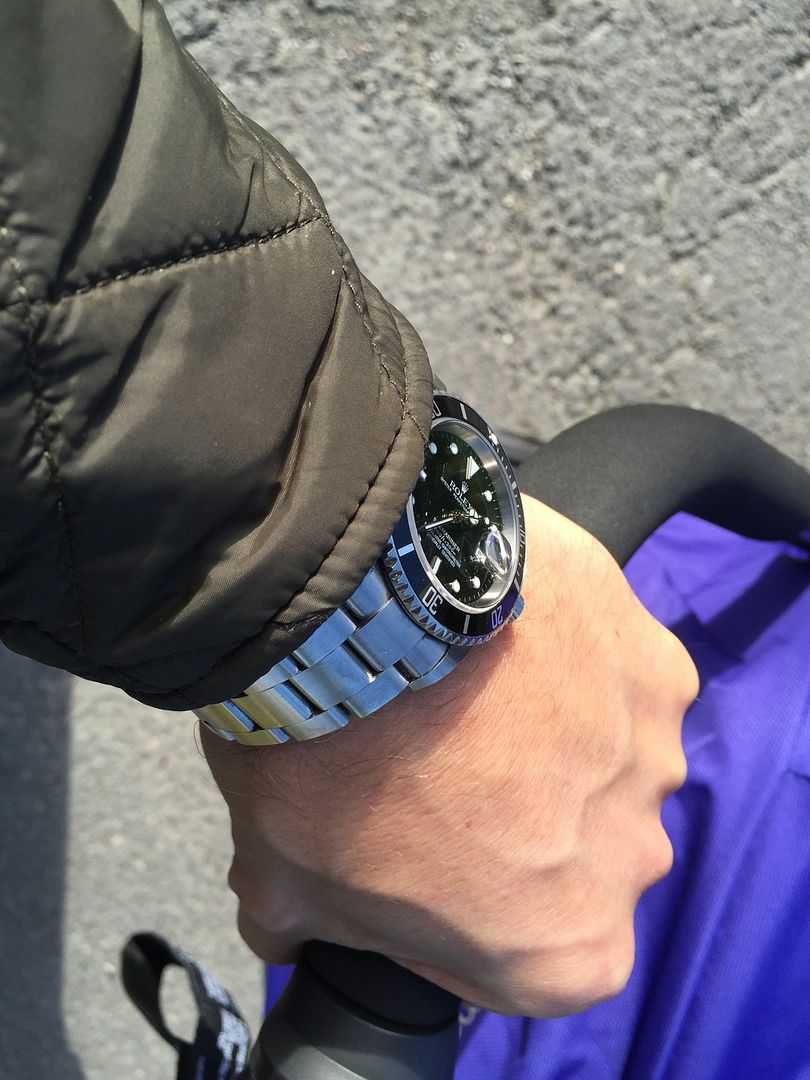 @NonServiam based on your description, I'll take a wild guess and say you live in Québec (Canada) or one of the Nordic countries!
A late congratulations for your daughter and have fun for the rest of your paternity leave! A Rolex sure does help getting through (haven't experienced it myself tho)!