Couldn't get my mind off the preowned Grand Seiko GMT I saw last week and ended up pulling the trigger on Tuesday. Arrived this afternoon. I can't get over how impressive this is in person. It's just incredibly rich/vivid looking in person. Some quick and dirty iPhone pics below: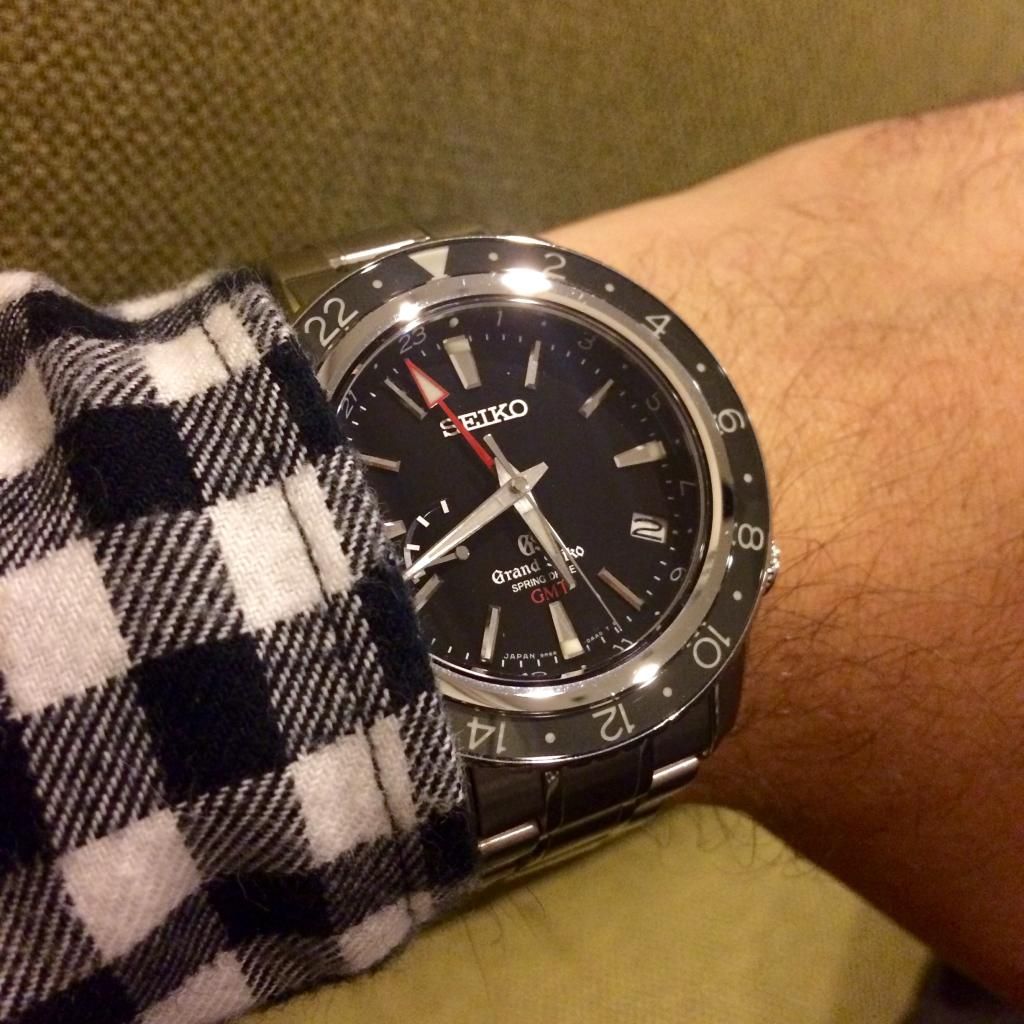 It's almost 44mm, but the lugs are short and curved, so it hugs my wrist very nicely.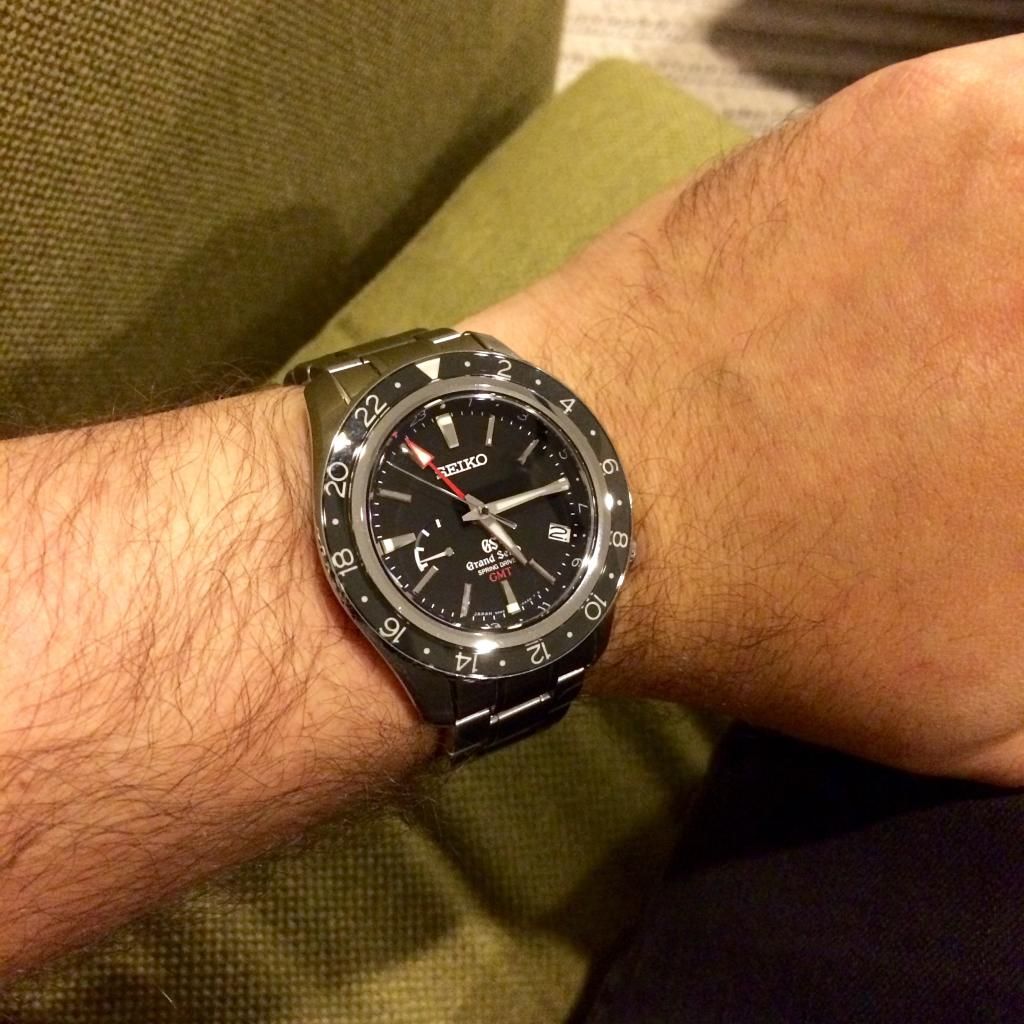 And a quick 10 sec charge of the lume. Really love the sapphire bezel.