Regarding customer service:
I used to work for a small familiy-owned AD while at university. Excellent part time job! And probably what turned on the WIS switch.
The very first thing I learned from the owner was to give every (potential) customer the same (good) treatment. The Norwegian saying is "dont judge a dog by its hair", and there would be several shaggy dogs by regularly. None of them dressed well, and the personal hygiene could be lacking. But they were enthusiastic watch afficionados, and bought several watches a year.
Talking to them was mostly a education for me, they knew it all, and just wanted to see the latest models with their fingers. But I did learn that every guy walking though the door was a potential sale, if I did my thing and gave him the very best experience I could.
Today I expect the same for myself. I am not a high roller, and don't play one on television. But anything less than knowledgable, courteous and attentive service will result in me taking my business elsewhere. And probably an angry note to the management (I have done that several times, and always received an apology and a thank you.)
An AD here in Oslo known for his very good service is Urmaker Tidemann! Visit him if you get the chance. He has an excellent selection of JLC, Glashutte, Vacheron Constantin, Breguet ++ I bought my rose gold JLC Master Chrono from him, and the experience was top notch. The regular strap was a bit too long for me, and he swapped it for a shorter one that they had express shipped from Switzerland. I had to wait a short while for the strap, and when I finally collected my watch with the new strap, they also had included a bottle of the shop cognac. If I were to buy a number of complicated Langes or Pateks, I would expect an effin parade every time I visited...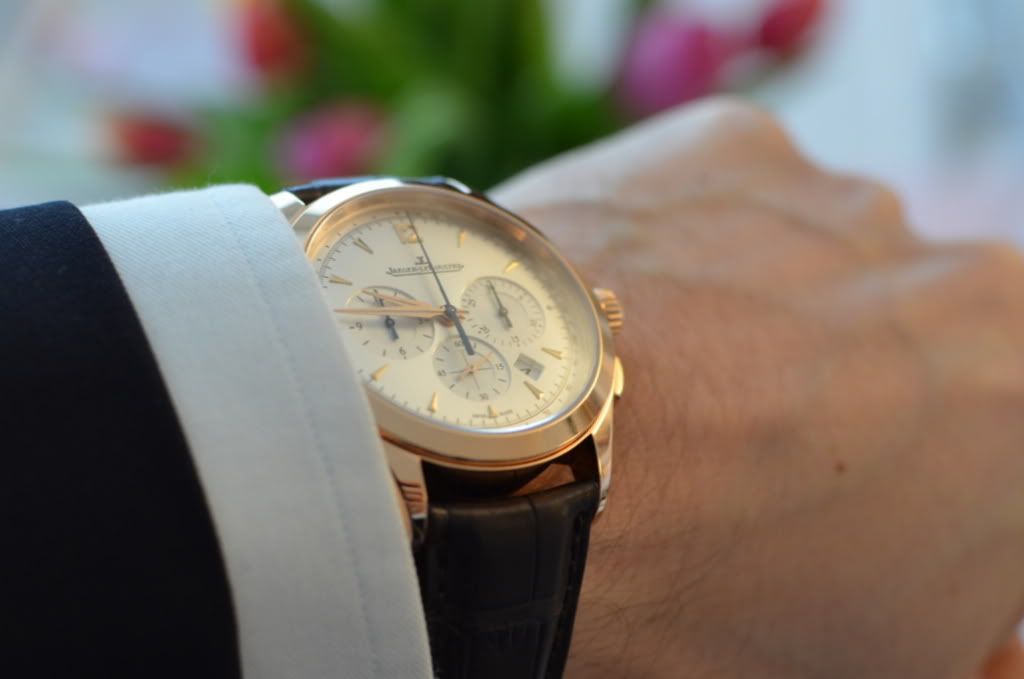 Edited by NonServiam - 5/2/13 at 1:44am