This Classified is Closed
For Sale:
MTO Tricker's Bourton 1001 Burnished derby brogue size UK8 (5 fitting)
Will Ship To: ConUS and Canada

IMPORTANT NOTE: I will no longer answer PMs from zero or low post count members that go something like 'ZOMG these are awesome, WANT WANT WANT, are they still available?!?!'. If the listing is open, they're available. If you're sure you want the shoes, PM me and I'll provide my Paypal info; I expect payment within 24 hours so check your PMs for my reply. I won't waste my time with tire kickers and lowballers.


Price includes Canada Post shipping to anywhere in North America only, no exceptions. Sale is final.

Shoe Healer MTO Tricker's Bourton 1001 Burnished derby brogue size UK8 (5 fitting):

-4444 last
-double leather soles
-natural edges and Barbour welt
-brass coloured eyelets
-Orange lining

Shoes are BNIB without any creasing whatsoever on the uppers. Medallions are cleanly punched on both shoes and are not cut off/interrupted by the welt (as is typical with Bourtons and Stows in smaller sizes).

The 4444 last is very roomy. Most size down 1-1.5 from their US size for the 4444 last so these should fit US9-9.5 feet, depending on foot shape.

Comes complete with Tricker's box, shoe bags and polishing mat. Asking $425USD net to me.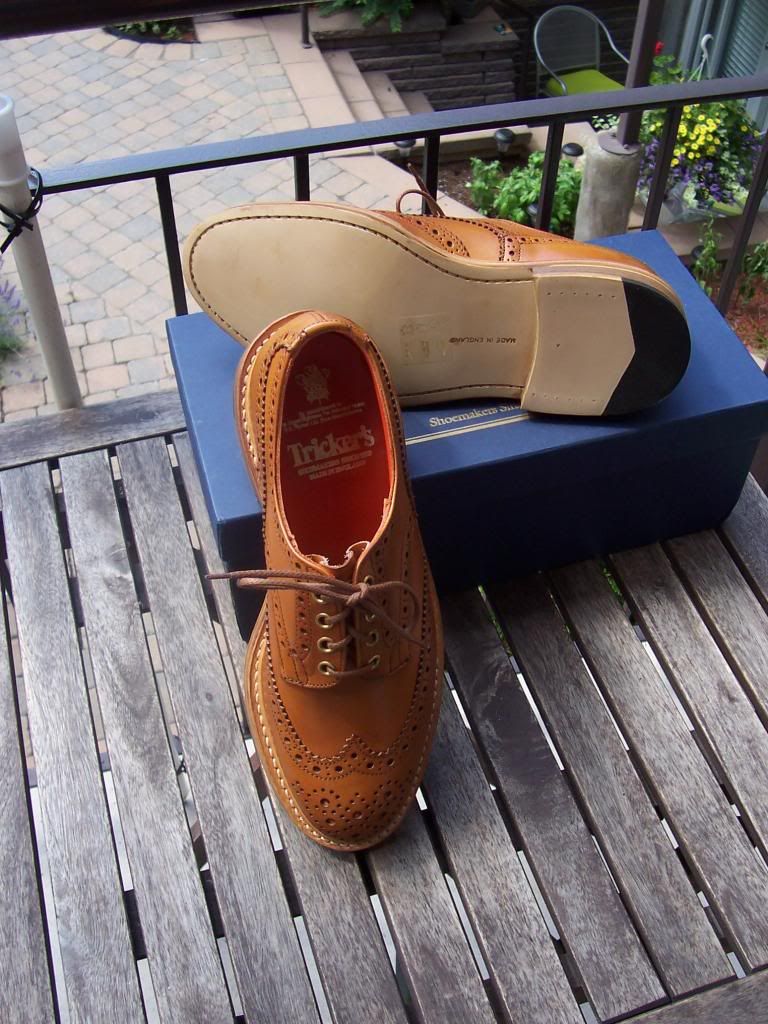 Pic from Shoe Healer's facebook: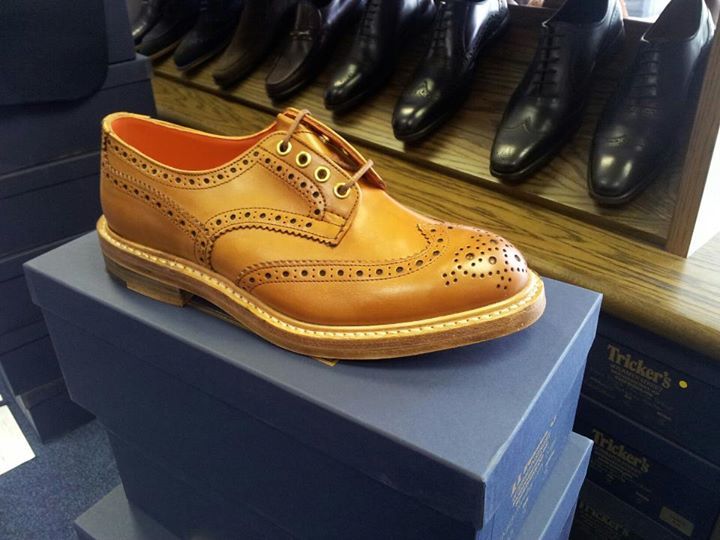 Edited by Wes Bourne - 10/14/13 at 9:06am