This Classified is Closed
For Sale:
Allen Edmonds Berkley 9D PTB (Sleeker than Leeds)
Will Ship To: Anywhere

Allen Edmonds Berkley is a PTB that is on the 4 last and has a single sole. These are Dark Brown Burnished Calf, and over the years have developed a bit of an antiqued look. Seconds, but very nice looking shoe. $65 in the US.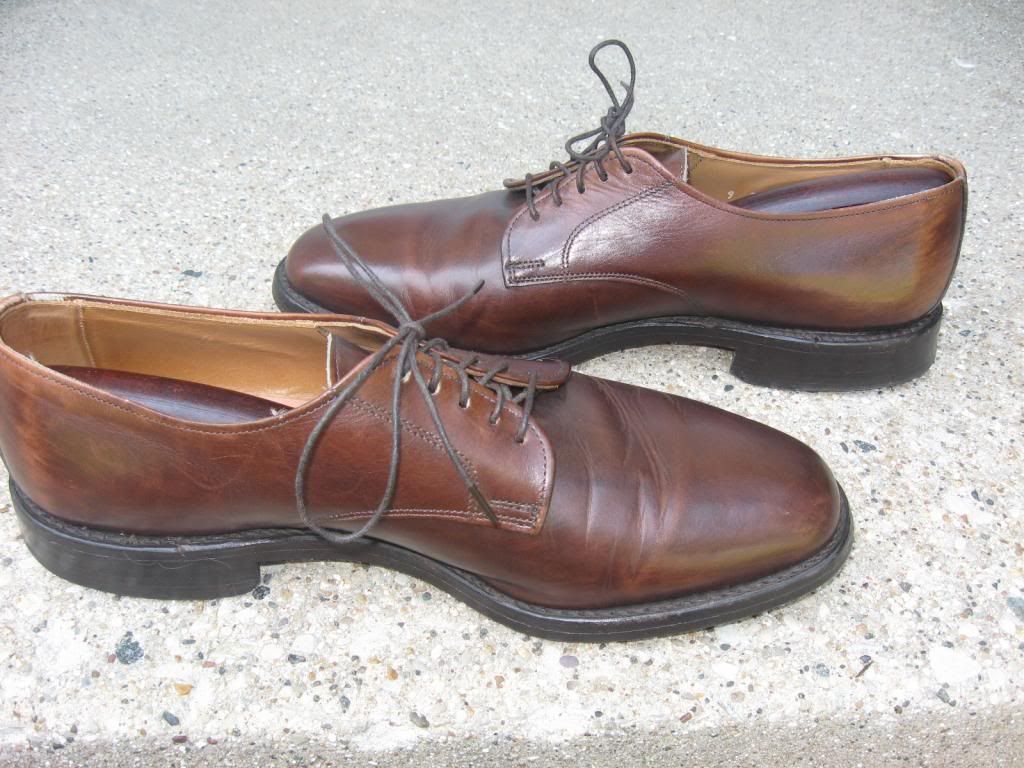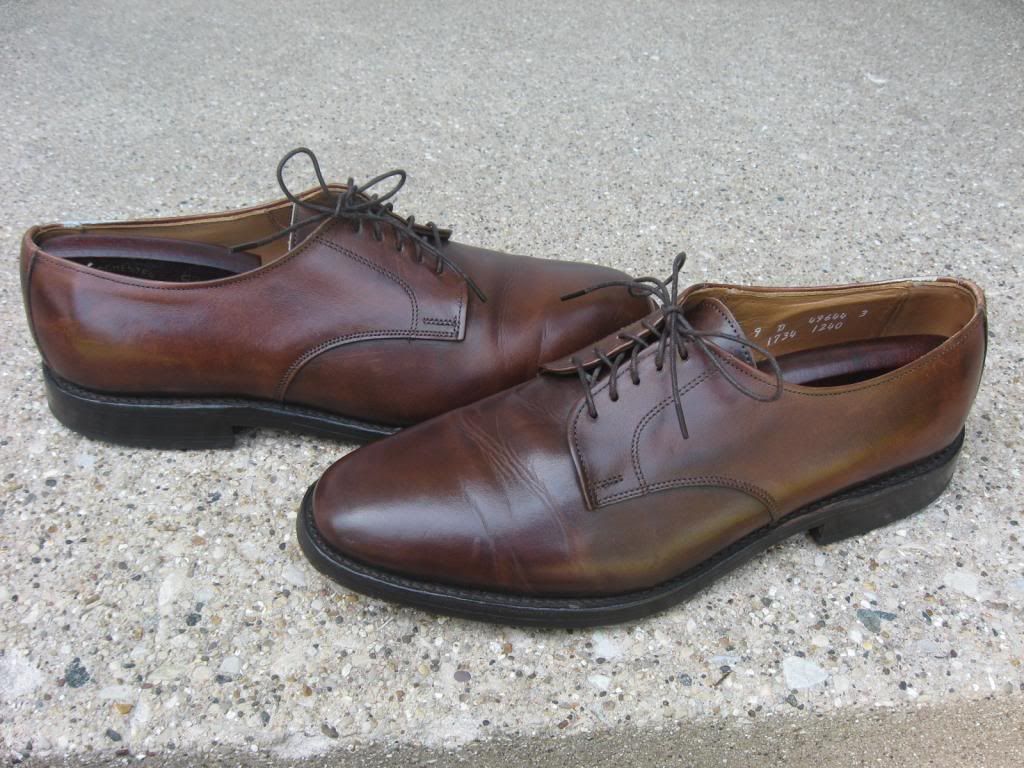 I'm adding these two photos, because I somehow forgot to post a sole picture!
And also: I don't know what marked them as seconds. The only thing I can find that might be off is that it looks like the piece at the back of the right shoe isn't centered properly. If that throws the pair into the seconds pile, that may be the issue here. Otherwise it may be something that mattered when new but has receded into the background as the shoes were worn. If anyone notices the flaw, please let me know.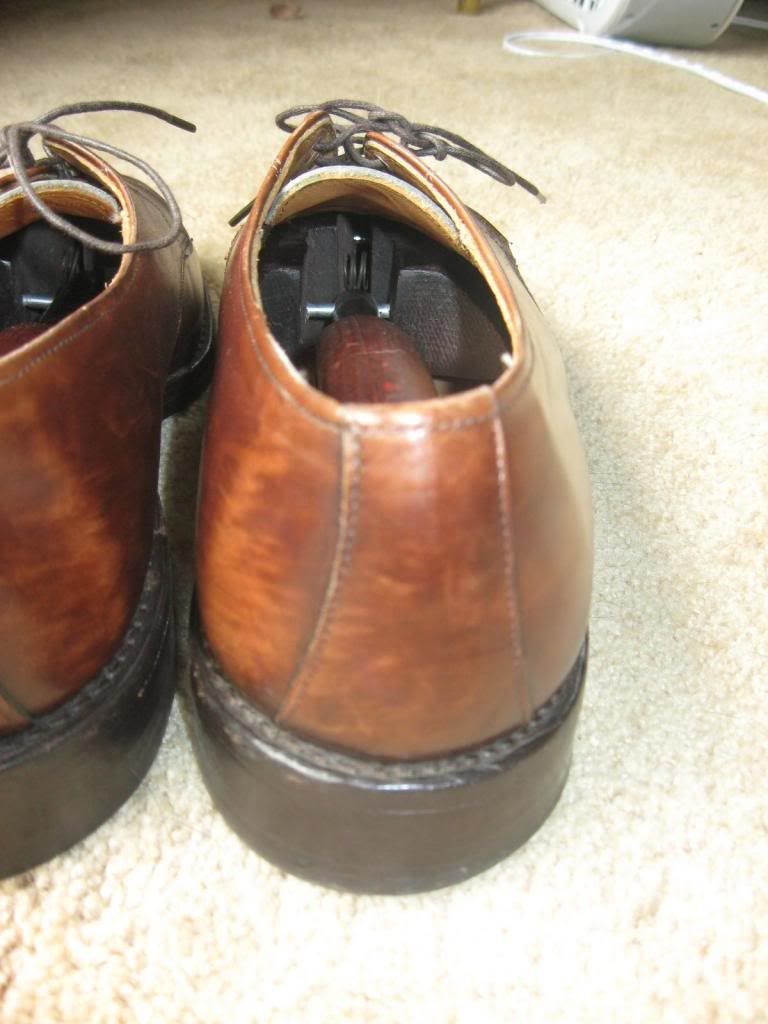 Edited by Patrologia - 7/2/13 at 7:13am