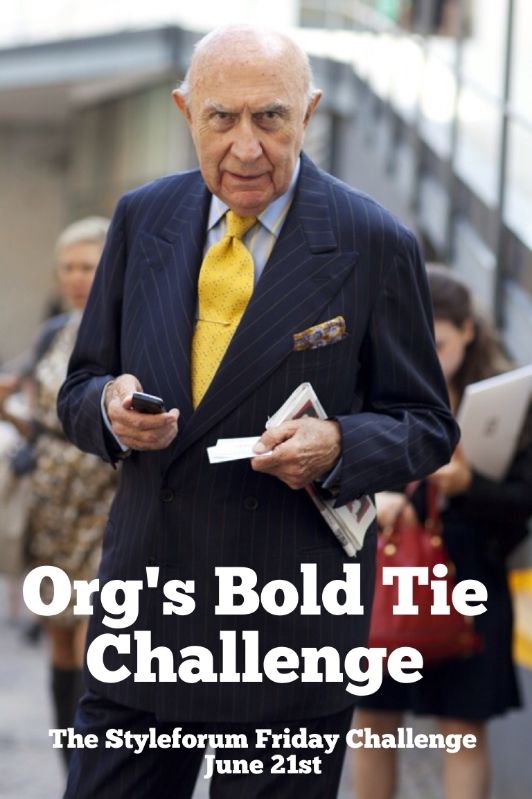 Beppe wants to know: Do you have the confidence to wear a BOLD tie? Do you have the ability to pull it off?

The challenge is to see how bold a necktie you can tastefully incorporate into your fit. Bright colors and bold patterns are encouraged. Solids are out, and soporifics will get you no points.
Fit pics taken this week are fair game. Deadline for submissions is Saturday morning, Eastern US time, whenever I get around to posting a poll.
HERE ARE THE CONTESTANTS
(Click to show)
Edited by Orgetorix - 6/22/13 at 5:53am