Hey everyone, this is my first post as you can see...
I've done a lot of lurking on the forum, and decided to join up to ask some questions!  The reason I've been lurking is I'm in the market for my first serious suit. I've purchased an inexpensive OTR suit, but nothing that has been tailored to fit me.
I'm getting married in November, and this suit will be the one I get married in, but I'd also like to be able to use it after the wedding for other occasions.
I originally was looking at indochino, but after enough reading on here, I've decided I want to be professionally measured, fit, and tailored all locally. I'm looking at a company here in Southern Cali called Requisite Custom Clothing. I guess they will meet with me, and a style advisor measures me, I pick all the details with that person, and they custom make the suit to my measurements. A true bespoke suit.
When I was looking at Indochino though, I found a suit that I like the appearance of, but I'd like opinions on if it would be appropriate for things other than my wedding. Here's what I was seeing: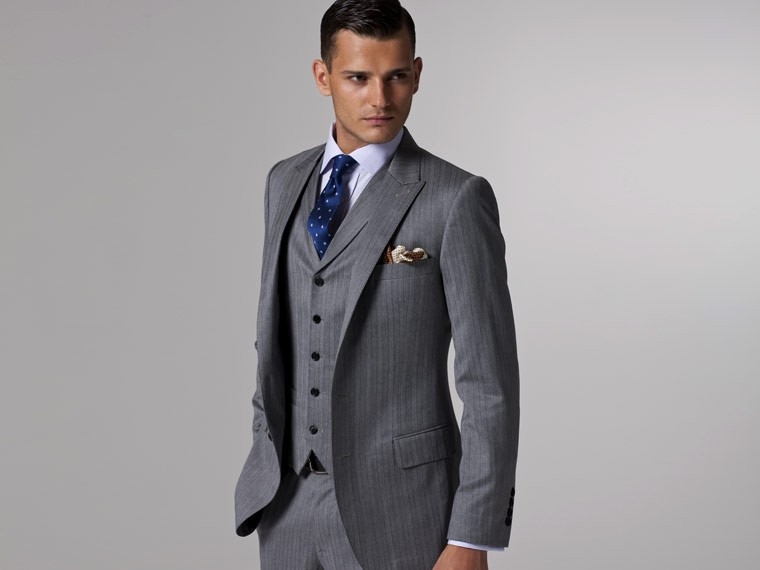 I like the gray herringbone fabric, I like the lapel on the vest (I will be buying a 3 piece suit), I pretty much like everything about it, just unsure how well it will work outside of my wedding.
Opinions?
Sorry if these seem like silly questions, and if anything is repeating other threads, I'm happy to click links from people and do lots of reading. I just haven't found the threads myself, but not for lack of trying!
Thanks
-Scott