This Classified is Closed
For Sale:
Oriani Roma quilted jacket 38/40R Rare! Dropped!
Will Ship To: Anywhere

Quilted padded jacket from Oriani Roma, the high-end sartoria. More here:
http://www.abbigliamentooriani.com/
Bought this from another member here and wore for one trip.
The finish is a unique matte/sueded effect. Not the usual shiny, plasticky look on most quilted jackets.
The colour is a rich bottle-green. Again, not something you'll find on the usual Barbours, Lavenhams and even Huskys of the world.
High-quality corduroy collar.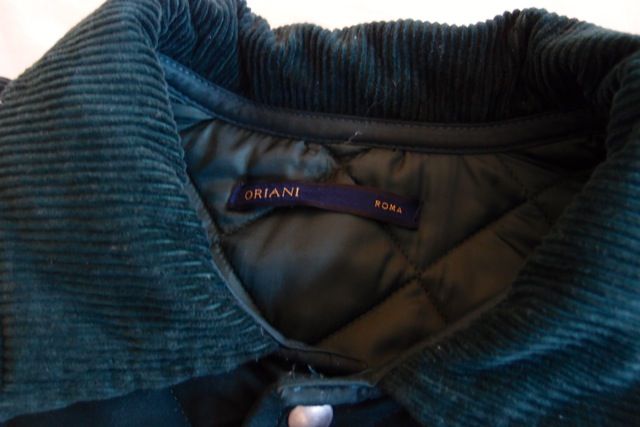 Sweet pewter buttons. Pewter is suitable here because of the depth of colour but with a matte finish.
Two hip patch pockets with a hacking-pocket style opening.
More nice details like rear vents that button up. Same goes for the cuffs.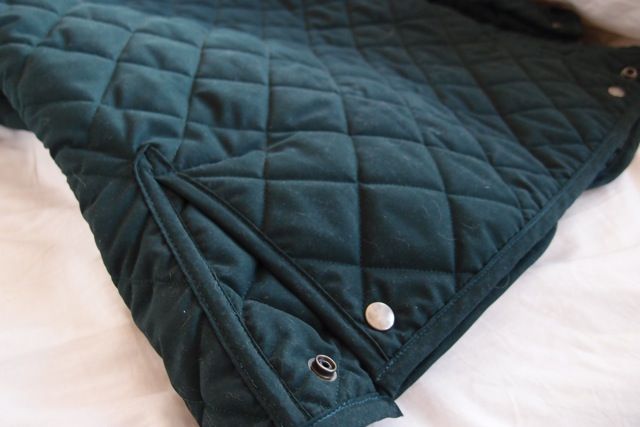 Tagged 'M' and fits a 38 or 40R (I'm a 40R) and made in Italy. The cut is slim through the body and in the arms.
This is basically a very well executed, citified Italian version of a British quilted jacket. Non-shiny finish, warm enough for spring or fall, cut slim and with some nice details like cuff and vent buttons made of pewter.
Clearing this out as my tastes are moving towards more rugged outerwear.
NOTE: There are a few loose stitches on the corner of the left hip pocket. It makes no functional or aesthetic difference to the jacket, but there it is. It should be a simple fix if you want to get it fixed.
Measures:
P2P 21"
S2S 18"
Sleeve 25"
BOC 30"
Edited by joonian - 4/16/13 at 4:09pm